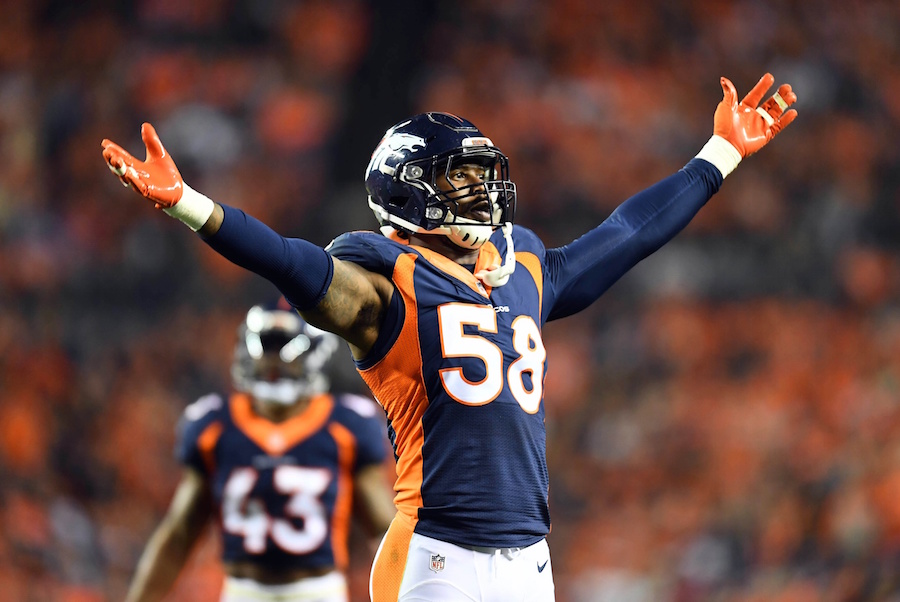 It was a huge year in sports, both locally and nationally, but not many people had a bigger year than Von Miller.
Not only did Miller lead the Denver Broncos to a Super Bowl Championship, winning Super Bowl MVP in the process, but he became a household name; even people who could care less about sports know Von Miller's face.
We can't escape him.
Dancing with the Stars, Old Spice, Ellen, The Oscars, Madden — Next to Lebron James, Miller might be the most marketable athlete in America. And now, with a record-breaking contract in hand, he is living up to the hype, and then some.
So, it should be no surprise that he's one of Sports Illustrated's 12 finalist for 2016 Sportsperson of the Year.
The 27-year-old was the center of Denver's defense in Super Bowl 50, after 2.5 sacks of Panthers' quarterback Cam Newton, including two game-changing strip sacks in the first and fourth quarters that sealed the Broncos' 24-10 victory. His performance earned him Super Bowl MVP, only the third linebacker to win the award, and he quickly rose to stardom. This season, he's racked up 9.5 sacks through Week 11.
Other finalists include Steph Curry, Simone Biles, Vin Scully and the Chicago Cubs.
While it will be some stiff competition for Von — from what I hear, the Cubs were sort of a big deal — it's exciting just to hear his name involved in the conversation.
The city of Denver is lucky to have a true superstar on their hands.