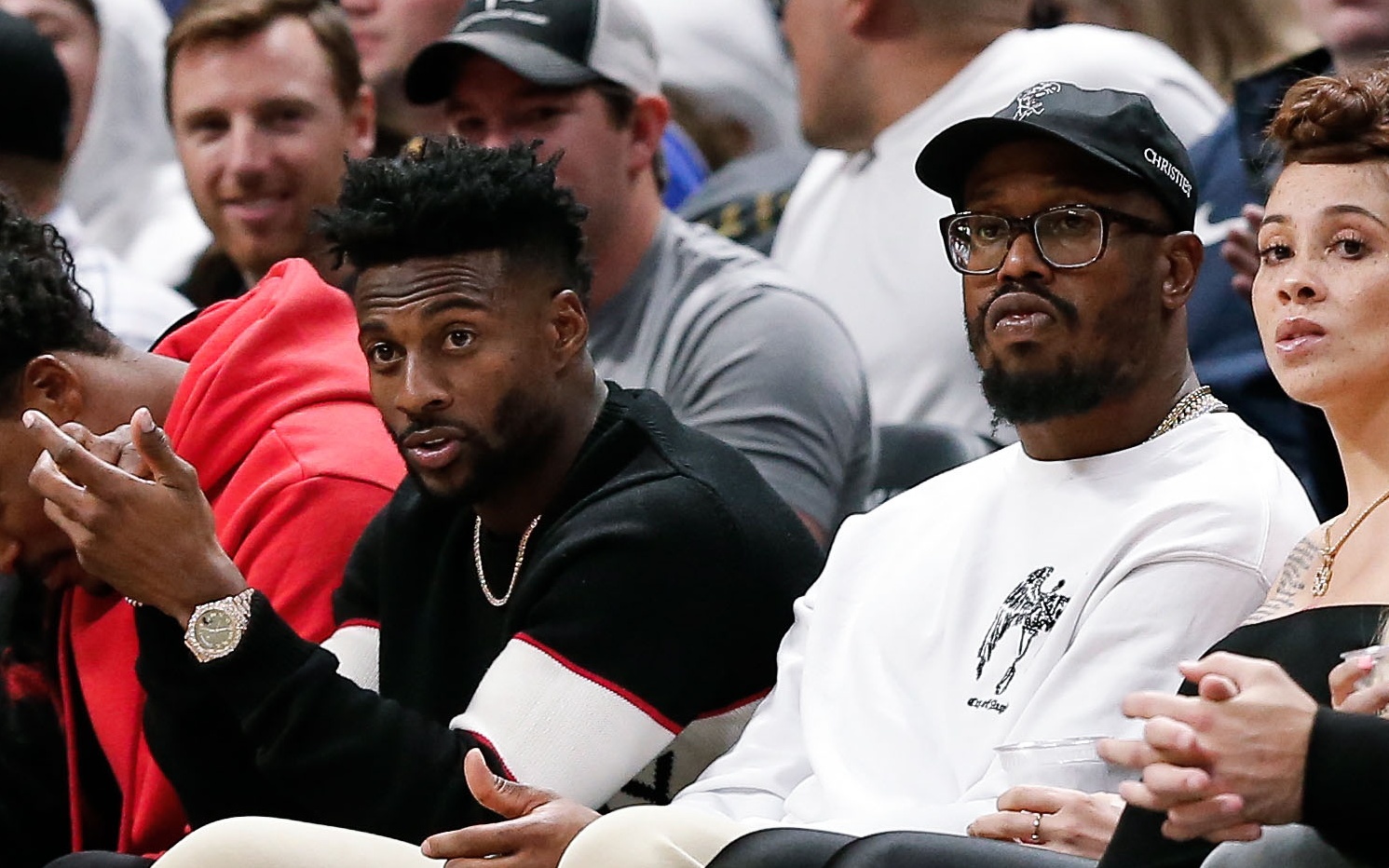 Von Miller, not just an MVP on the field, but off the field, too.
Miller, who was the Super Bowl 50 MVP, and likely the greatest defensive player to ever suit up for the Denver Broncos, has been a key player in the Denver community for years.
His Von's Vision has been providing children with free eye exams, vision screenings and a free pair of glasses for years. And he's once again being recognized for those philanthropic efforts.
Congratulations to @VonMiller on being named the Week 12 @NFLPA Community MVP after unveiling his first @VonsVision58 Center at the #Broncos @BGCMetroDenver! 👏 pic.twitter.com/ETgPsbCAfc

— Denver Broncos (@Broncos) November 30, 2018
We see Miller here at the Denver Broncos Boys & Girls Club, unveiling the "Von's Vision Center." It's a mobile cart which has all the tools necessary for eye doctors to provide exams.
From the Von's Vision website:
"The newest program of Miller's foundation, Von's Vision Center allows in-need students to receive vision care on an ongoing basis without the burden of transportation. These new centers are all-encompassing mobile carts that provide all equipment needed for an optometrist to perform proper eye examinations. The cart also holds Von's Vision swag for the students to access, such as branded lens cleaning clothes, lens cleaning wipes, wrist bands, glasses cases, and more."
Miller, as seen in the photo and when he's out at Denver Nuggets games sitting courtside, or at other events, is almost always wearing his signature, big-framed glasses. He's helped making wearing glasses hip for kids, who might not think they're so cool.
Also according to the Von's Vision website, Miller hosted a celebrity fundraising event in early November, raising $400,000 for the Von's Vision Centers.
Miller was also the 2017 Week 17 NFLPA Community MVP and he was a finalist for their Byron "Whizzer" White Community MVP overall award.
"Using their ultra-super powers for good, NFL players around the league have dedicated their lives to protecting their communities and saving the world," explains the NFL Players Association website. "When they're not scoring touchdowns or tackling for loss, NFL players are finding ways to serve their hometowns and team cities – even during the season when time off the field is very limited. Because of this, each week during the regular season, the NFLPA #CommunityMVP program recognizes one player who has demonstrated a commitment to making a positive impact in his community."
Simply, Miller's not just a superstar who's been mandated to do well and make the team look good, he's genuinely seems bought into everything Von's Vision has been doing over the years.