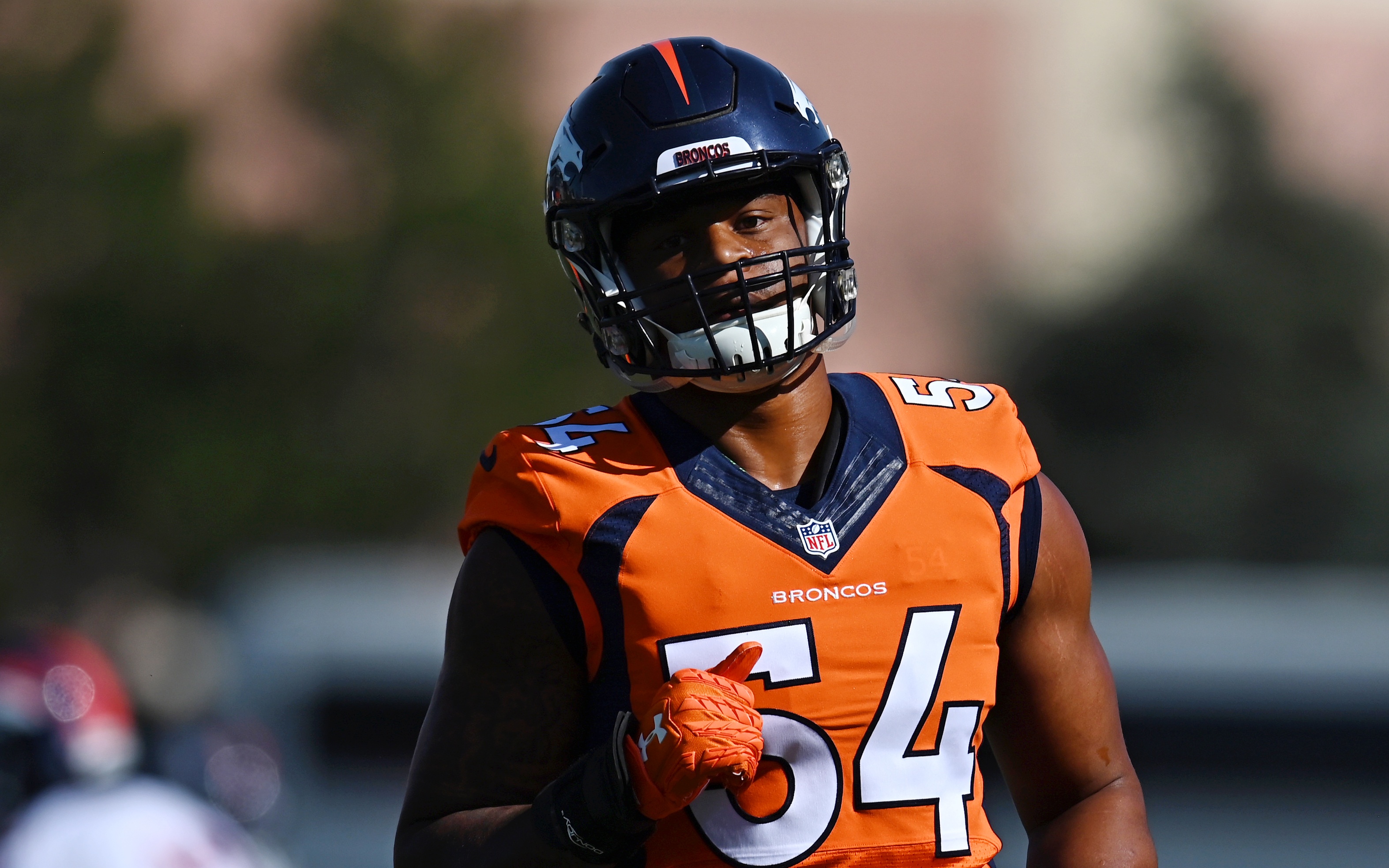 Due to the injury to inside linebacker Todd Davis, the Denver Broncos are currently searching for depth and a part-time starter at the position.
Alexander Johnson was the first man up, and former Colorado State Rams star Josh Watson has quickly followed behind Johnson, each of the youthful studs earning time with the ones lately in practice. On Thursday — and likely throughout preseason with Davis sidelined — the Broncos will be mixing in Johnson and Watson next to Josey Jewell on the interior of Denver's defense and seeing what each of them can bring to the team.
Late last week, Watson caught the eye of head coach Vic Fangio who said, "He's been fine. He's a rookie. I think he's got good ability."
The former star and two-time leading tackler of the Colorado State Rams in Fort Collins has been impressing seemingly everyone with his physicality and ability to hit. That will surprise no CSU fans, as he led the team with 131 and 109 tackles respectively the last two years.
"Yeah, he's pretty good. He's physical. He's not afraid to hit," superstar outside linebacker Von Miller said of Watson on Monday. "He's smart and he doesn't make the same mistake twice. I tell all the rookies, if you want to learn fast and if you want to get a curve on all this stuff, just don't make the same mistake twice and you'll mature faster than everybody else. He never makes the same mistake twice."
Going from college to the pros, making mistakes is just part of the deal. But, Watson's learning and listening well in camp, taking the most he can from these practices as the next man up as he attempts to show the entire coaching staff he can contribute both on defense and in special teams.
"Just like the rest of our guys and guys that we don't know, we're a new staff. All of the emphasis has been on teaching," defensive coordinator Ed Donatell said when asked of Watson. "This is the first time it is full hitting. And the physical tackling part is a very big part of the equation. So, we're looking forward to that."
When asked specifically how much both Watson and second-year man Alexander Johnson will play, Donatell was tight-lipped. But, he did explain both of them will get a chance to prove their worth in the middle of the defense while each of them are likely to be important members on special teams units as well.
Currently on the depth chart Davis is listed as the No. 1 ILB with Johnson at No. 2 and Watson at No. 3. Of course, these crucial preseason games are the time for all young players to show what they've got and those positions could change.
Outside of being a tackling machine, Watson proved year in and year out at CSU that he knows how to get after the quarterback and make plays in the backfield on ball-carriers too. The last two seasons, Watson racked up 13.5 tackles for a loss and three sacks while also being a team captain for the Rams in 2018.
On Tuesday after practice Watson told CBS4's Ryan Greene, "I feel like it's going to be a great opportunity, a great experience."
On Thursday night, the Broncos face the Atlanta Falcons in the Hall of Fame game which kicks off at 6 pm MT in Canton, Ohio.