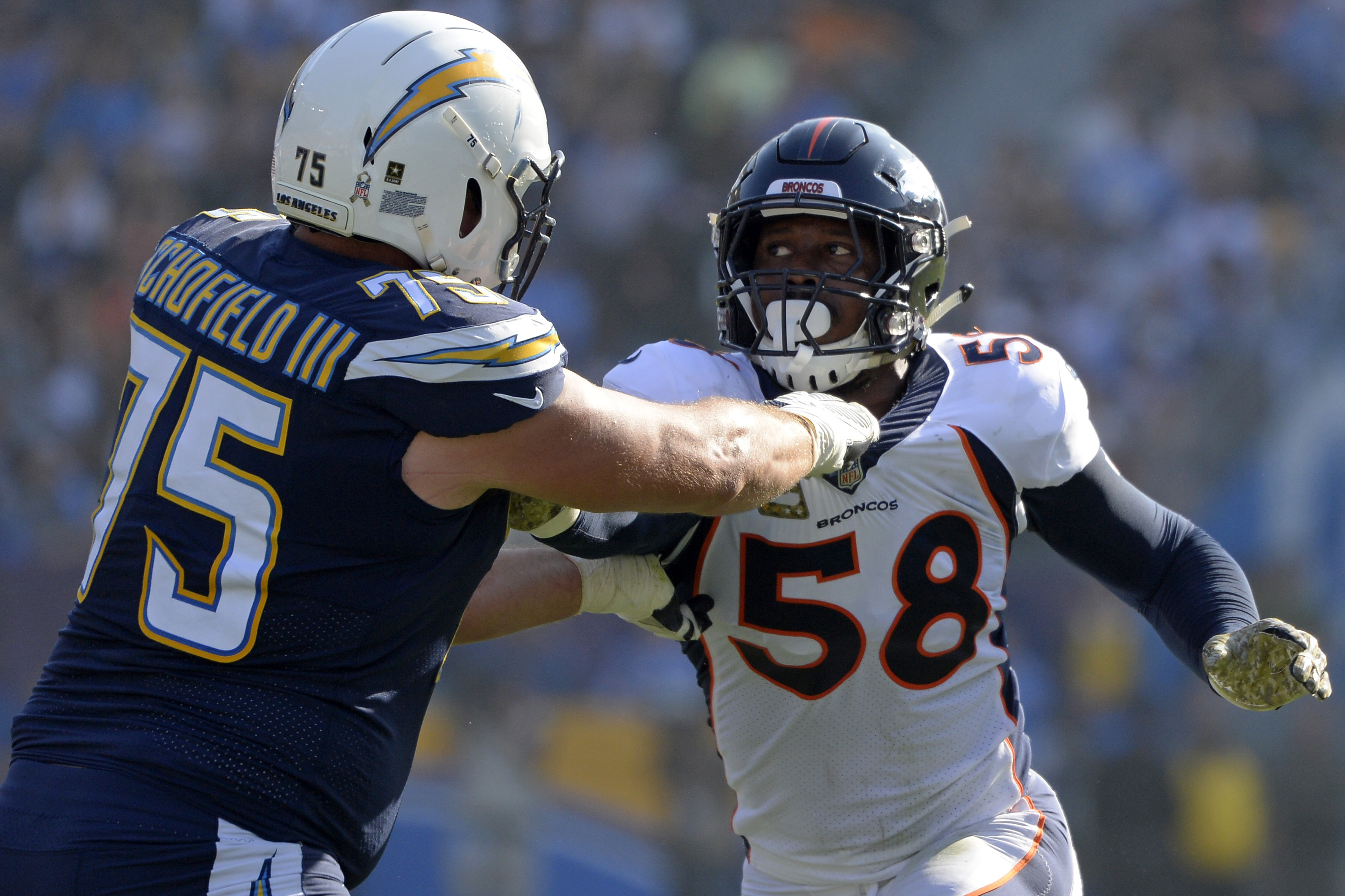 The Denver Broncos announced on Thursday that outside linebacker Von Miller has been selected as the team's nominee for the 2018 Walter Payton Man of the Year. The award is presented by the NFL and annually acknowledges a player's excellence both on and off the field.
In a video by the team, Peyton Manning delivers the news to his former teammate and commends Miller for his successes in the community with Von's Vision Foundation and for helping underprivileged children receive access to eyeware. Manning also lists off a variety of other organizations that No. 58 has been active with, including the Make-A-Wish Foundation, the Boys & Girls Club of America and the Global Down Syndrome Foundation.
"It was great being your teammate for four years and seeing great things on the field, but it's been even better to watch how great you've been to the community here in Denver," Manning said.
"I know you probably don't like surprises just like quarterbacks don't like when you surprise them and hit them in the back."

Peyton Manning showed up to tell @VonMiller he is our #WPMOY nominee, but the surprises didn't stop there … pic.twitter.com/cb9byj8vPm

— Denver Broncos (@Broncos) December 6, 2018
Not only has Miller been active philanthropist  this fall, but the former No. 2 overall pick has recorded at least half of a sack in seven consecutive games, and has a whole sack in each of Denver's three victories over the last month. So far this season, Miller already has 12.5 sacks and is on pace for his highest total since 2014.