There's a lot of passion and fire on this Denver Broncos team, especially on the defensive side of the ball, but nobody is willing to engage in some trash talk like Von Miller.
Earlier in the season, after tossing him through the air, Miller called Chiefs tight end Travis Kelce a "fake Gronk," and today, he took a shot at the "real" Gronk, Rob Gronkowski.
Now, in case you missed it the first time around, after some of the Broncos admitted they'd aim low when tackling Gronk, Gronkowski took to Twitter to throw a little jab at the Broncos defenders.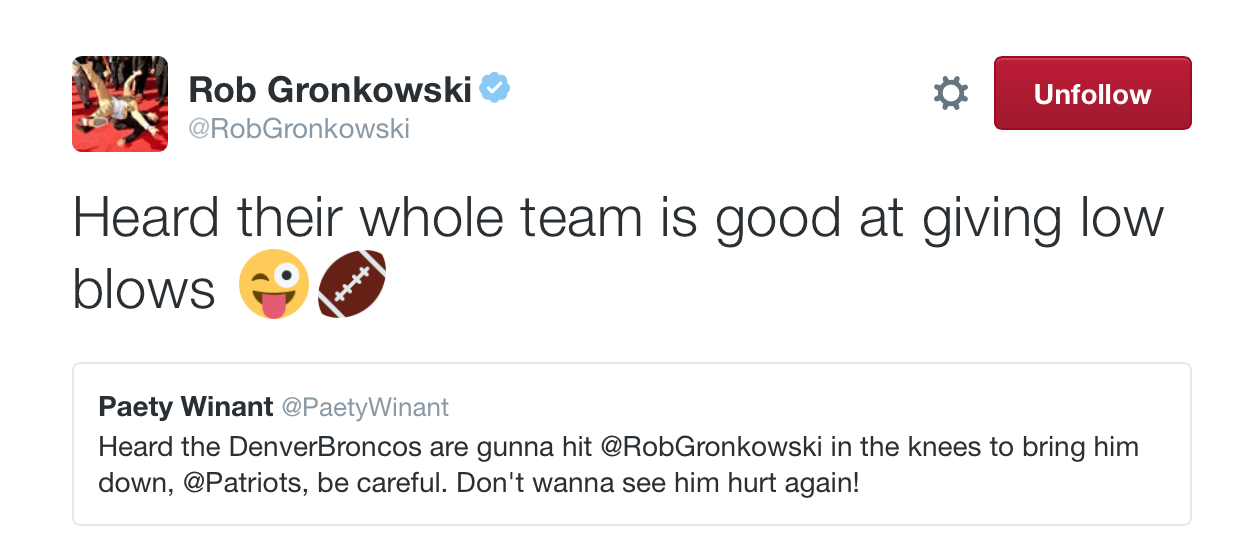 With that in mind, Miller posted this picture on Instagram following the game:
Everybody was calling Antonio Smith's "Crybaby" comments bulletin-board material, but it looks like it was the Broncos who found the extra motivation.