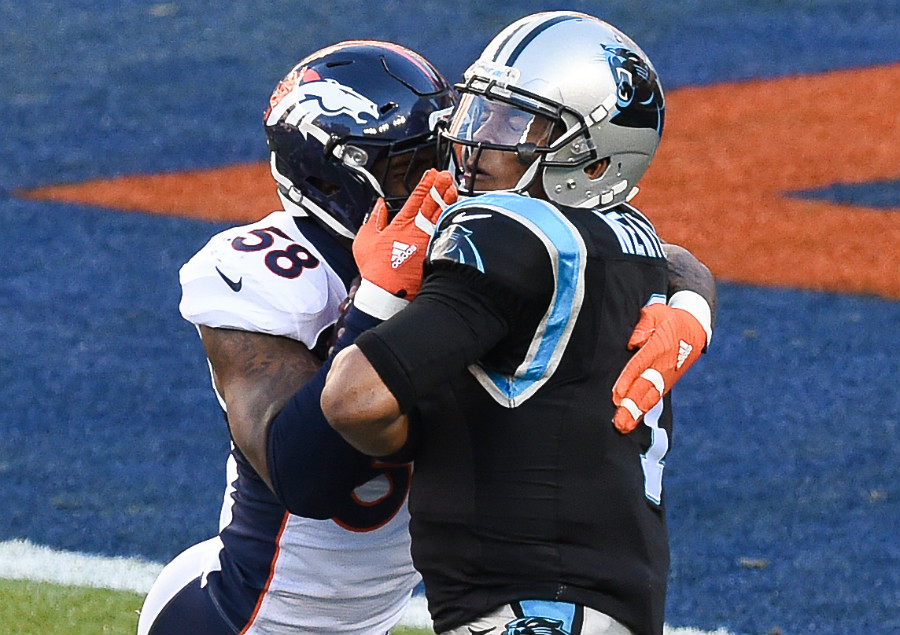 Von Miller may be one of the best defenders of his generation and a Super Bowl MVP, but his talent far surpasses his work on the field. He's a world-class troll on social media, too.
Whether it's Travis Kelce, Tom Brady or Cam Newton, when Von Miller gets the best of you, he's going to let you know.
And yesterday, after leading a pass rush that hit Newton more than he's ever been hit all year, Miller made sure to rub it in just a little bit more, posting this picture on Instagram.
If you haven't been a part of the "Crying Jordan" phenomenon, you're really missing out. It's everywhere, and it doesn't seem to be going anywhere soon. But from a Broncos perspective, this has to be the best one yet.
And between Cam Newton's salty press conference and the video of the Panthers fan destroying his TV, Miller's interpretation may not be that far off.
Once again, our hats go off to Von Miller.