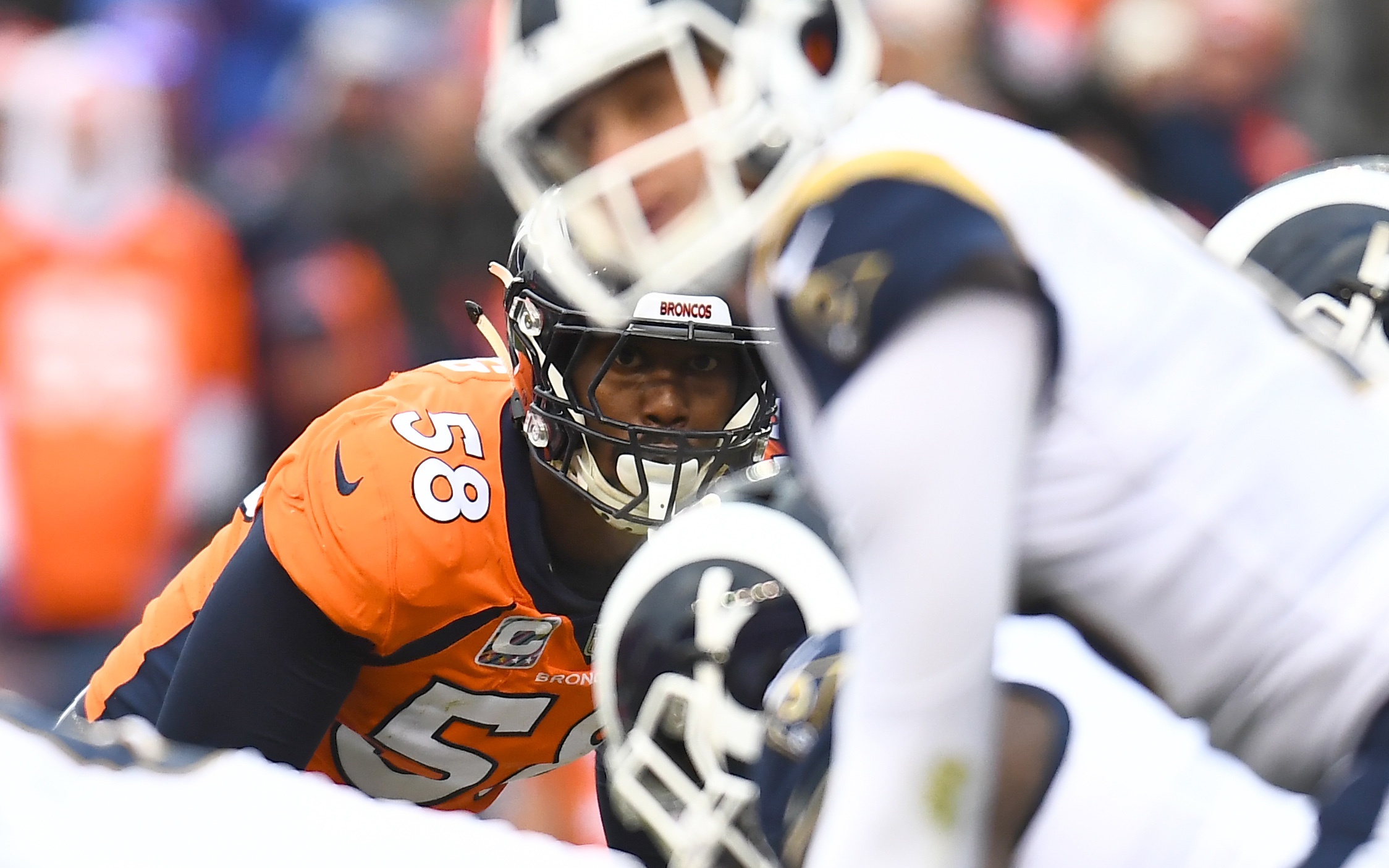 The Denver Broncos are a truck spinning their wheels midseason, once again stuck in a losing streak that could turn disastrous on Thursday when Denver visits the Arizona Cardinals on Thursday night football.
Von Miller is making sure the Denver defense is ready.
On the latest Broncos Blitz podcast, Ronnie Kohrt discusses Miller's comments, and on the podcast, you can hear the entirity of Von Miller's press conference.
Von Miller: "We're going to kick their ass. Make sure you put that out there."

Here's me putting it out there @VonMiller #Broncos

— Ronnie Kohrt (@RonnieKRadio) October 16, 2018
Is this a final act to spark a team that has been decimated on the ground? Miller putting the Denver defense on notice that they will be ready come Thursday. All discussed in the latest Broncos Blitz podcast.
Click here to listen to the full Broncos Blitz podcast with Ronnie Kohrt.
You can follow Ronnie Kohrt on Twitter for more news regarding the Broncos by clicking here and catch up on latest conversations about the Broncos, or listen to the podcast below.
Click here to listen to past episodes of the Broncos Blitz podcast and access the Broncos Blitz archived vault.