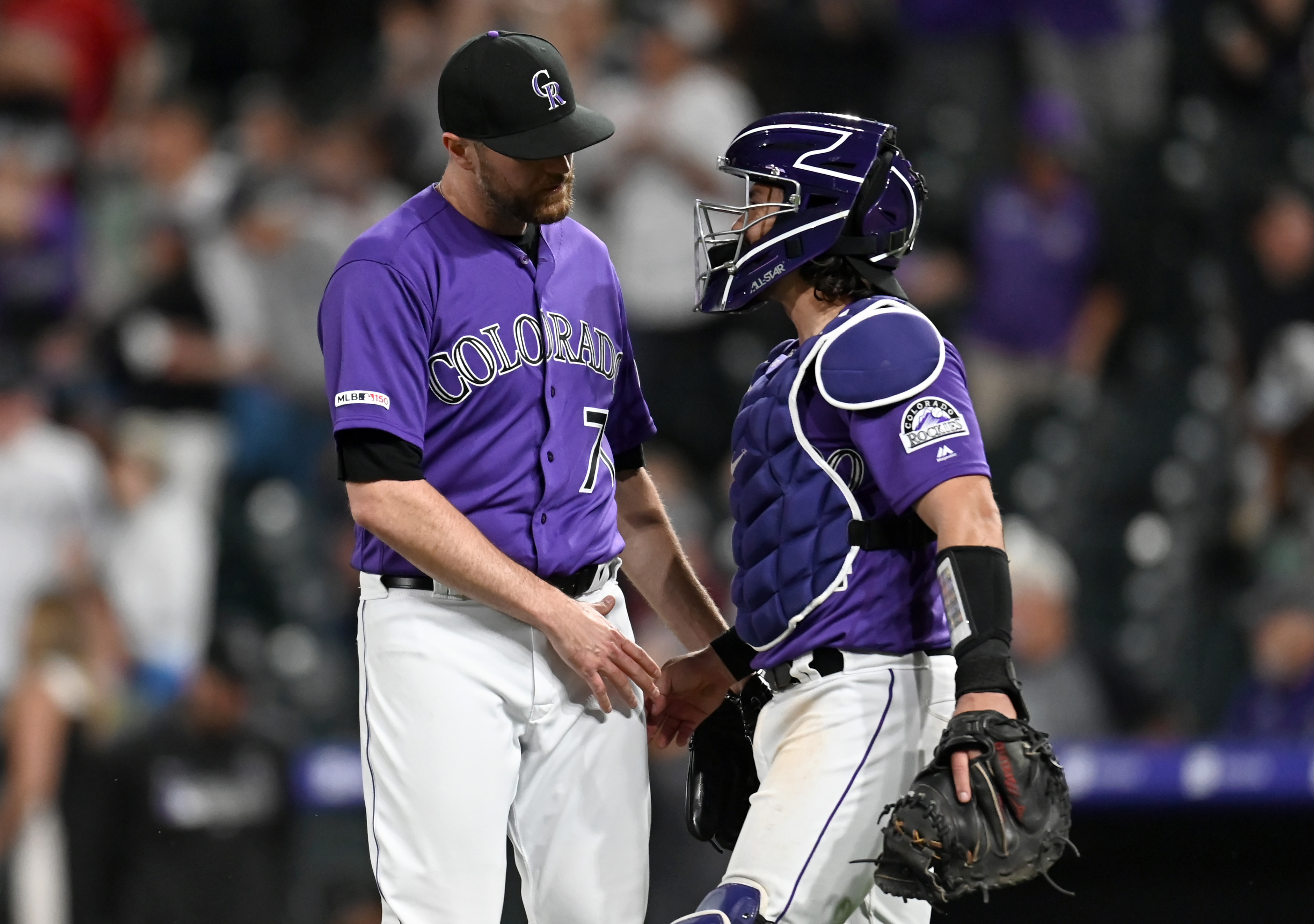 Wade Davis' road numbers put him in the same breath as the game's best closers. His home figures are on the other end of the spectrum. Due to ineffectiveness, Manager Bud Black announced Friday that he'd be removed from the ninth-inning slot.
On the year, Davis has registered only 15 saves after leading the National League in 2018 with 43. Across 36 total appearances, he carries a 6.82 earned run average in 31.2 innings. On the road, that ERA drops to a historic 0.68.
The real struggle for Davis has been an abundance of free passes.
"The thing that stands out, for me, is that walk total – both home and road," Black said. "Wade (Davis) can't come up with an answer… why that's happening. We've looked at mindset, we've looked at a lot of different things."
Davis' removal from the closer spot comes on the heels of an appearance in which he allowed five earned runs to the Dodgers. His entry into the game came with a 0-0 tie in the ninth frame.
For now, the club is going to turn to homegrown reliever, Scott Oberg, to handle their closing duties.
On the year, Oberg's entered the game in the final frame 11 times. He's registered three saves in that span.
As a heavily-relied-on reliever for the club, Oberg has registered a 1.59 ERA in 44 appearances. The upper-echelon performance from him on the year comes after tallying a 2.45 ERA in 56 appearances last year.
In four-plus seasons, Oberg has a career ERA of 3.75.
For Davis, his new role will be in the "middle" innings along with fellow relievers Carlos Estevez, Jairo Diaz and Jake McGee.