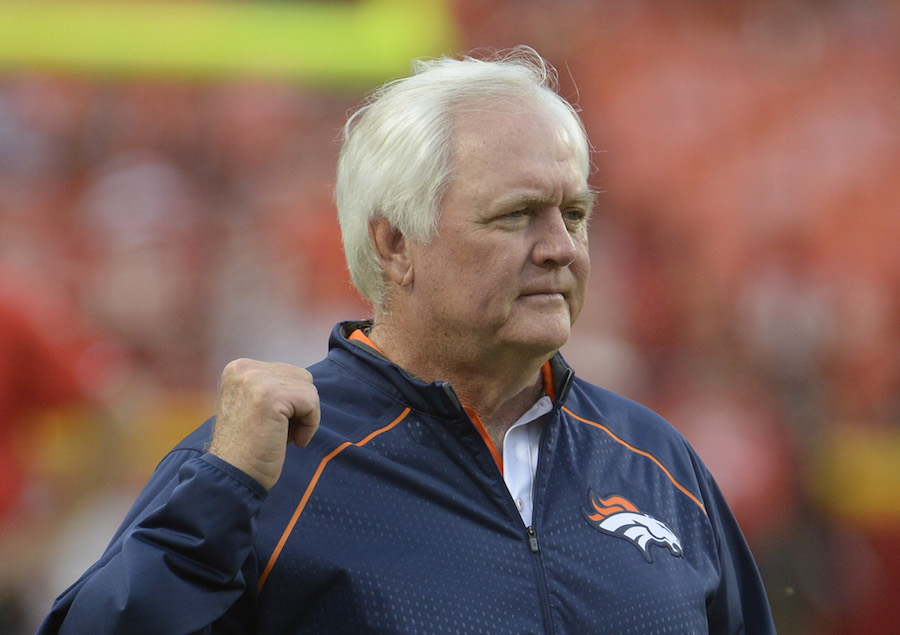 On Monday, it was announced that Denver Broncos defensive coordinator Wade Phillips was one of two assistant coaches named to the Paul "Dr. Z" Zimmerman Award Class of 2016 by the Professional Football Writers of America.
Jacksonville Jaguars assistant head coach Monte Kiffin joins Phillips as the only other coach honored with the award this year.
Full press release on Kiffin & @sonofbum as 2016 PFWA Dr. Z Award winners: https://t.co/vKsdPph2Bv pic.twitter.com/PW3qkDhSyW

— Pro Football Writers (@PFWAwriters) June 27, 2016
The award, named after Sports Illustrated's long-time lead football writer Paul Zimmerman, is given out to assistant coaches who have experienced lifetime achievement in the National Football League.
The award is Phillips' second assistant coaching award following the Broncos championship season. Prior to this award, he was named NFL Assistant Coach of the Year.
Wade Phillips shared his thoughts on winning the award on Twitter.
Thank you PFWA for the lifetime achievement award. I am especially honored because it is named for a tremendous person and writer-Dr Z.

— Wade Phillips (@sonofbum) June 27, 2016
The PFWA award -shows that if you hang around long enough,they have to give you something! I am very grateful to the PFWA for the honor.

— Wade Phillips (@sonofbum) June 27, 2016
This is the second award the Broncos have been presented by the Professional Football Writers of America in the last week after their public relations department received the Pete Rozelle Award on June 25.