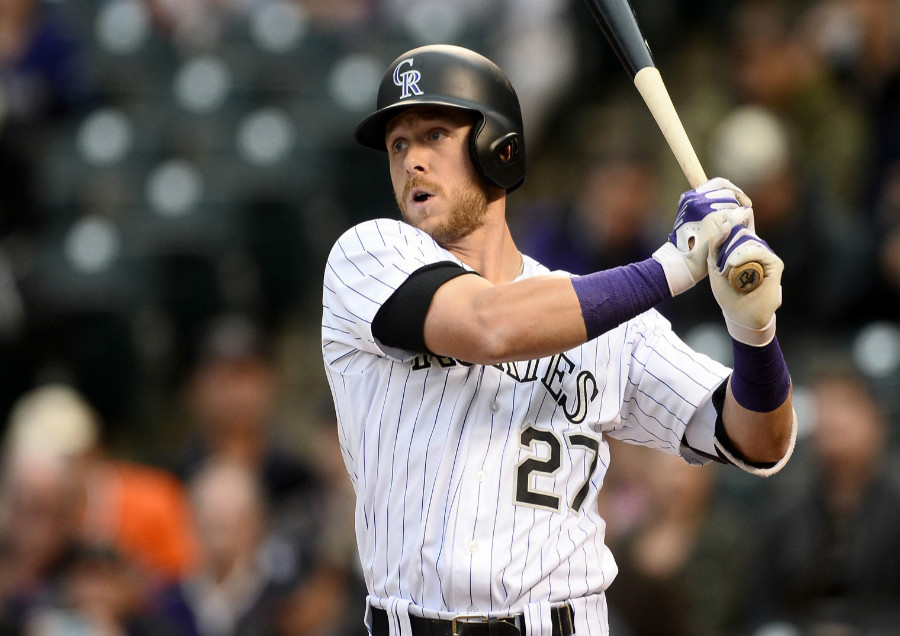 The Colorado Rockies offense got kicked into high gear to start the season by rookie Trevor Story, and it seems as if his big start is only the beginning of what could be an amazing career.
Through his first seven Major League games and 32 plate appearances, Story has been one of the hottest hitters on the planet, hitting .290 with seven home runs and 12 RBIs.
He has memorabilia in the Hall of Fame already and has baseball fans flocking to the television whenever he takes the plate. Manager Walt Weiss believes this can become the norm for the 23 year old.
"There is no reason to think that he will not handle that very well," Weiss said in reference to the different pitching styles Story will soon be facing. "I'm sure in the early going pitchers have tried to make adjustments, and pitch him a certain way, and he hit the ball into the seats."
Story currently leads the league in home runs and RBIs, all while pitchers are still learning his strengths and weaknesses.
While home runs are what Story is known for, Weiss talked on how Story can, and will, continue to progress his hitting to all parts of the field.
"He's a pretty sharp kid." said Weiss. "It's not like he's enamored with the home run now; the home runs just happened because he put good swings on the ball … You are going to see him hit the ball to right center and use the big part of the field. That's where he lives."
If Story can continue to swing the bat well, the Rockies will undoubtedly have one of the game's best offenses. And although the sample size has been minuscule, there's no reason not to believe that he can one day become one of the games highest profile players.
He swings the bat well, plays sharp defense and is a fun all-around player to watch. It shouldn't be long until the Rockies have another elite short stop playing on their team.