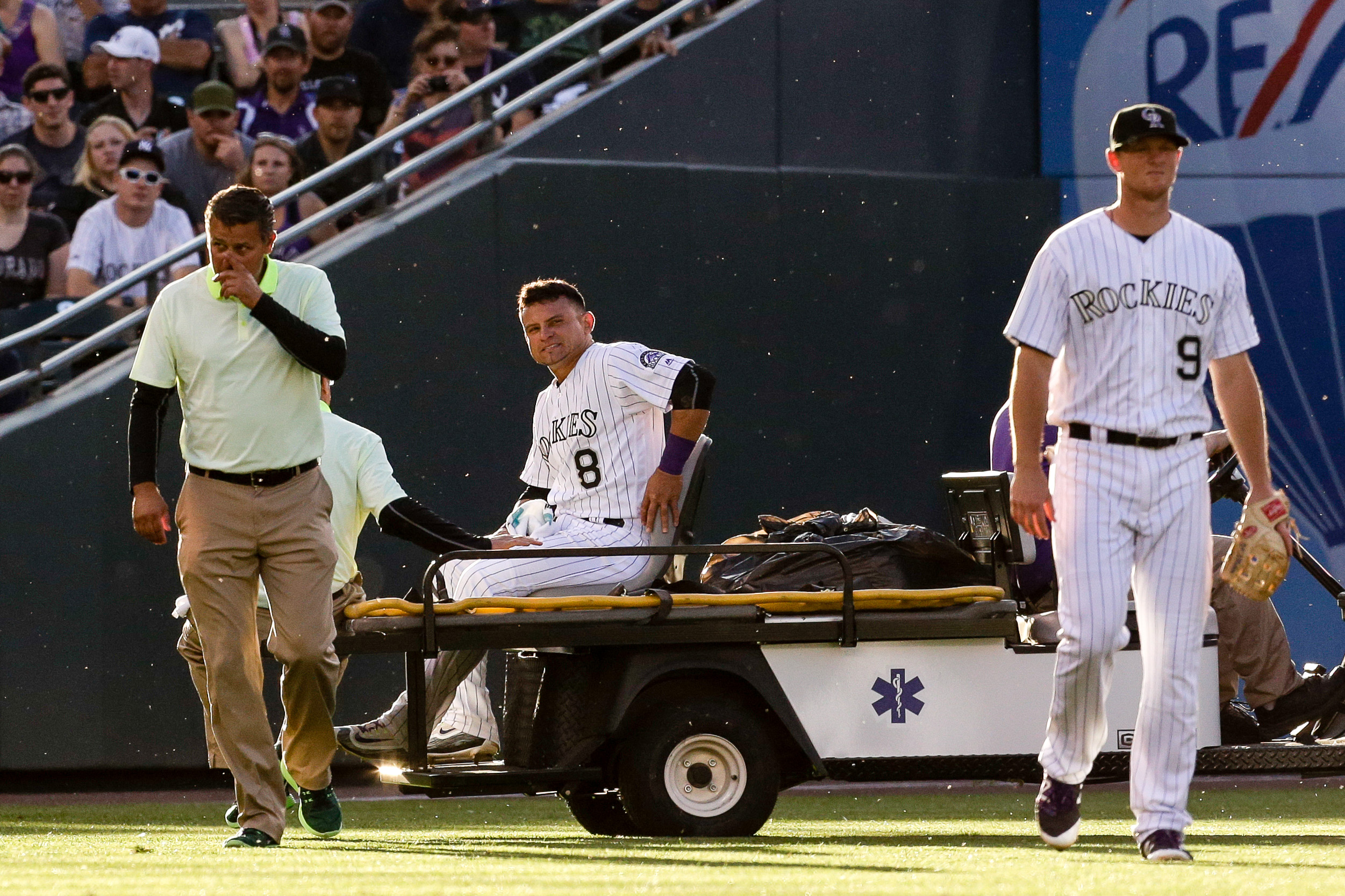 Colorado Rockies outfielder Gerardo Parra suffered an ankle sprain in Tuesday's win over the New York Yankees, which may result in his missing some time.
"It's probably better than 50/50." said Manager Walt Weiss in reference to if Parra would end up with a stint on the DL. "I'd be surprised if he didn't end up on the DL."
Parra hurt the ankle while trying to catch a fly ball off the bat of Jacoby Elsbury. Teammate Trevor Story was also trying to make the play, resulting in a collision between the two.
Parra would need to be carted off the field.
Gerardo Parra and Trevor Story collided and Parra looks like he's got a really bad injury. Very strange play. pic.twitter.com/gIs3b89jEK

— Maxwell Glick (@sportsbymax) June 15, 2016
Weiss went on to say that Parra was "running around saying 'he's not going on the DL.'"
The Rockies will explore all options before making a decision as to whether or not Parra will need to sit out.
Even if Parra is out, the Rockies say they are fully prepared to keep moving forward.
"We are very versatile." said Weiss. "We are very versatile on the bench, so we went through all the scenarios, and we are comfortable."
Colorado pulled outfielder Brandon Barnes from his game in Triple-A Albuquerque on Tuesday night as soon as the team caught wind of Parra's injury. Ben Paulsen is also available to be recalled. Both Barnes and Paulsen have spent time with the Rockies already in 2016. Barnes hit .194 in 31 at-bats over 17 games. Paulsen hit .258 in 66 at-bats over 29 games.