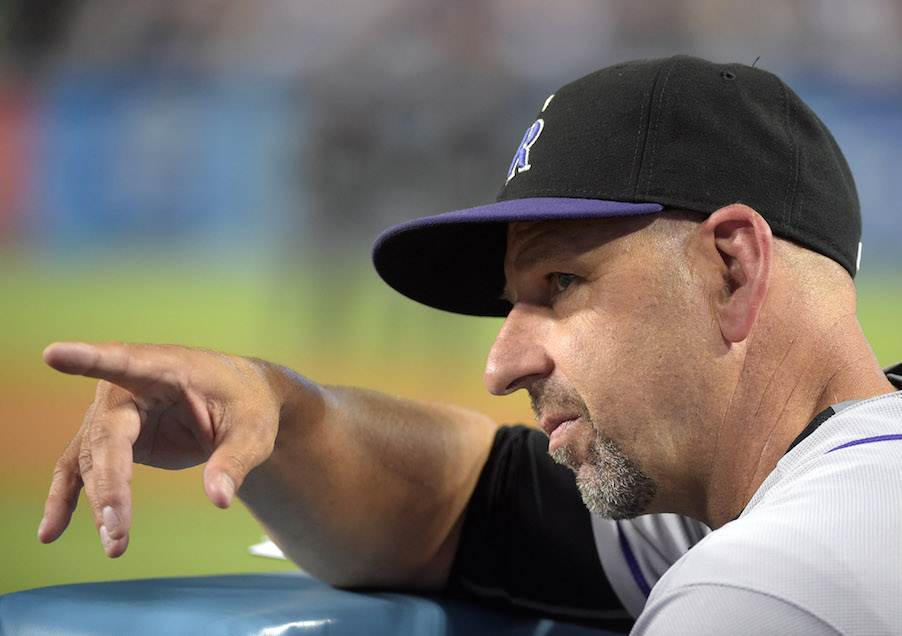 The Colorado Rockies got knocked off by the Cincinnati Reds 4-3 Tuesday night; however, in the loss, the team showed a ton of resilience, leading to some nice words from manager Walt Weiss.
"The fact that we were still within striking distance after the way the game starts, I'm very happy with that." said Weiss. "Bullpen came in and did as well as we could have hoped for … I know with our offense we can strike quick, and we felt good going into the 8th and 9th, we thought we had a chance to win that game."
The Rockies fell behind early due to a poor start from Jorge De La Rosa.
De La Rosa ended up only pitching two innings, allowing four runs on six hits.
The Rockies were down 4-1 for a majority of the game, but began to rally with two outs in the 9th.
Newcomer Gerardo Parra laid down a bunt single to get on base, bringing Mark Reynolds to the plate down three.
Reynolds blasted a homerun to center field, bringing the Rockies within one run as Ben Paulsen stepped to the plate.
Paulsen belted a shot to deep right field, but it was just shy of the fence, ending the game in favor of the Reds.
"Guys kept battling." said Walt Weiss. "I was proud of the way they continued to fight for nine innings as ugly as it was early."
The Rockies will look to notch together their third straight series win as they take on the Reds in a Wednesday matinee.