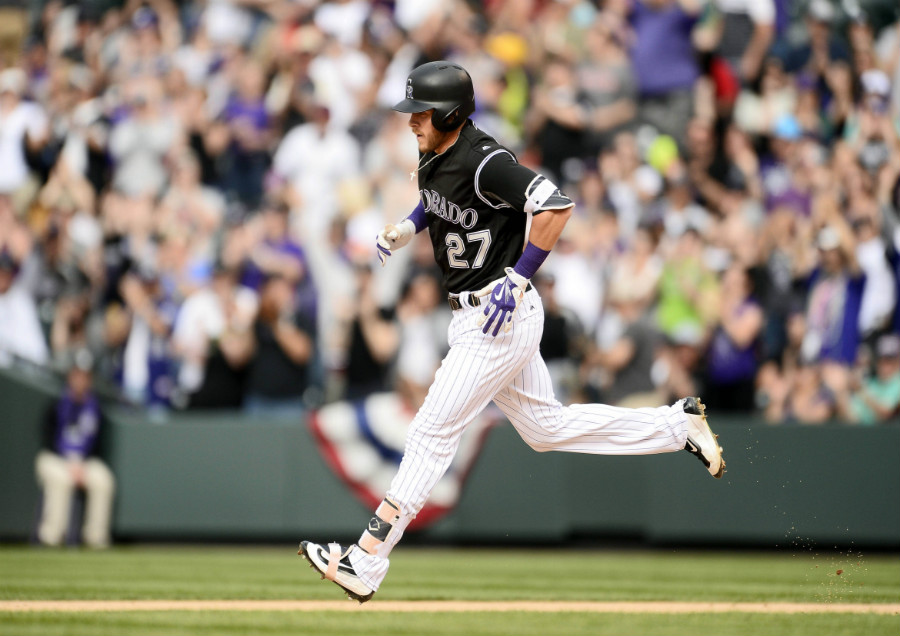 The Colorado Rockies have one of the brightest rookies in the big leagues hitting second in their lineup, and he's taking the baseball world by storm
Through his first week in the majors, Story has managed to win a National League Player of the Week award, break the all-time home-run record through the first week of a MLB season and have some of his memorabilia placed in Cooperstown.
Story, 23, is currently hitting .290, with seven home runs and 12 RBIs, both of which are tops in all of baseball.
With all the success, some have wondered why Story doesn't get moved down in the lineup, where he would receive even more RBI opportunities.
Rockies manager Walt Weiss chimed in as to why he plans on keeping Story in the two hole.
"I thought it was a good spot for him right out of the gate," Weiss said. "It's the most protected spot in the lineup. For a young kid, I thought it was ideal.
It's important to remember — and easy to forget — that this kid is a rookie, and he'll go through rookie lows just like everyone else, even if the highs are higher than any high we've seen before. But it's not just that; Weiss likes to have a little "oomph" at the top of his lineup, too.
"He's got power, I like thump in the two hole," Weiss said. "I think it's a perfect spot for him."
While Story is red hot right now, the odds of his power surge being a season-long event are slim to none. At some point, three quarters of his hits will be singles and doubles, not home runs, and that's when guys like Carlos Gonzalez and Nolan Arenado will get the opportunity to drive him in.
Story fits perfectly in the two hole, and the two hole fits him. He's got the the patience and speed to get on base and grab another.