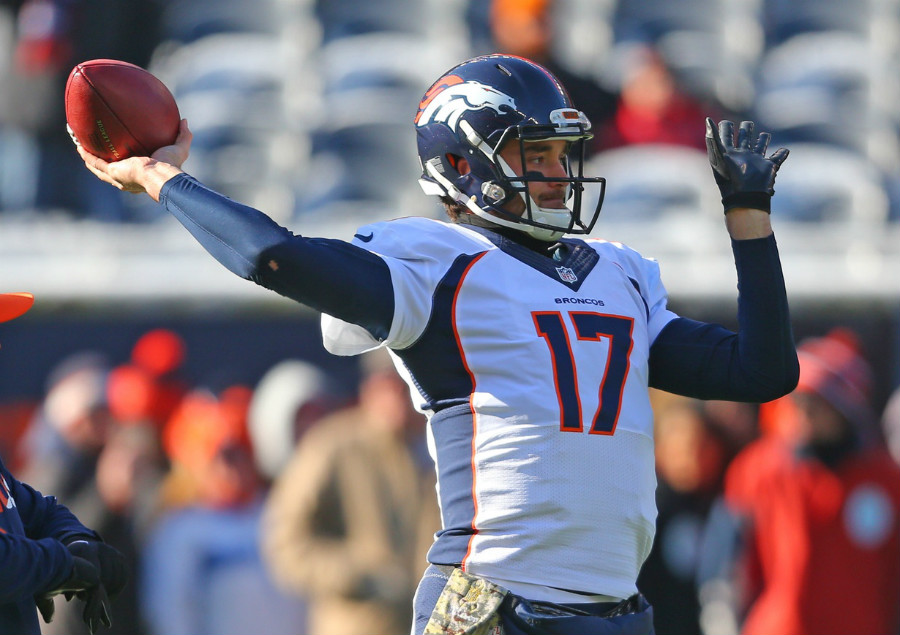 In Brock Osweiler's last two throws, he's completed two passes for 79 yards and two touchdowns. That's quite the stat line.
After tossing a a big third-down touchdown to Demaryius Thomas, the Denver defense held the Steelers offense to a quick three and out; the next play, Osweiler launched the ball to a wide-open Emmanuel Sanders for a 61-yard touchdown.
#Broncos getting hot today! #gobroncos pic.twitter.com/bIC1uZKP1r

— Paul Taylor (@paul_taylor_sax) December 20, 2015
Through the game's first 13 minutes, Osweiler already has 145 yards and two touchdowns, while Sanders is sitting with an impressive four receptions for 100 yards — that's on pace for 16 receptions for 400 yards.
All week, the discussion has been about how the Denver defense will be able to stack up against the dynamic Pittsburgh offense, but it's the Broncos offense carrying the load through one quarter.
If they can keep this up, it'll be a fun night in Broncos country.