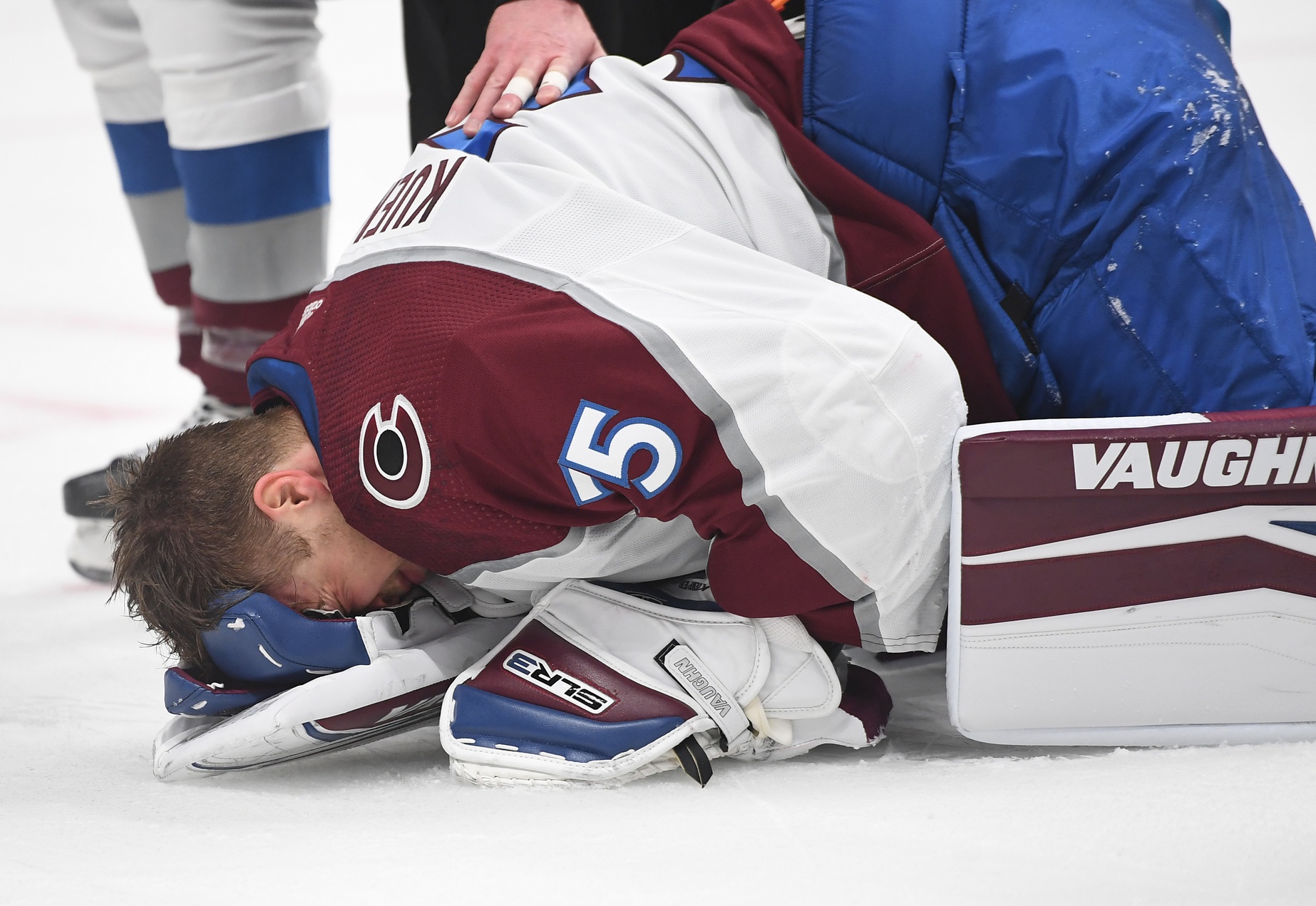 Avalanche starting goalie Darcy Kuemper exited the first period of Game 3 against the Nashville Predators with an eye injury.
Listen to "Three Wins Closer" on Spreaker.

The stick of Nashville forward Ryan Johansen accidentally went through the cage of Kuemper's helmet and looked to possibly poke him in or around the eye area. It's unclear at this time if Kuemper is expected to miss time, although head coach Jared Bednar said following the Avs' 7-3 victory that Kuemper is doing better.
Pavel Francouz, Colorado's backup netminder, replaced Kuemper and finished out the game, stopping 18-of-20 shots to put Nashville on the bring of elimination.
Kuemper had played the entire series for the Avs to that point, winning the first two games and surrendering just four goals in nearly seven regulation periods.
Darcy Kuemper was forced to leave the ice after Ryan Johansen's stick accidentally got through his mask and into the right eye area.

Pavel Francouz has come on in Kuemper's place. pic.twitter.com/9dIBwaYLMY

— Sportsnet (@Sportsnet) May 7, 2022
Kuemper suffered a similar injury three years ago during his time with the Arizona Coyotes. In that instance, Kuemper did not return that night but played the very next game.
__
Aarif Deen is our Colorado Avalanche beat reporter. He covers Avs games live from Ball Arena and attends practices, media availabilities and other events pertaining to the Avs on the daily beat. He is also a co-host of Hockey Mountain High: Your go-to Avalanche Podcast. Deen joined Mile High Sports upon completion of his bachelor's degree in journalism and master's in business administration from the University of Michigan – Dearborn. Before Mile High Sports, Deen worked for the Michigan Wolverines Athletics Department as the assistant sports information director.
Listen to "Three Wins Closer" on Spreaker.