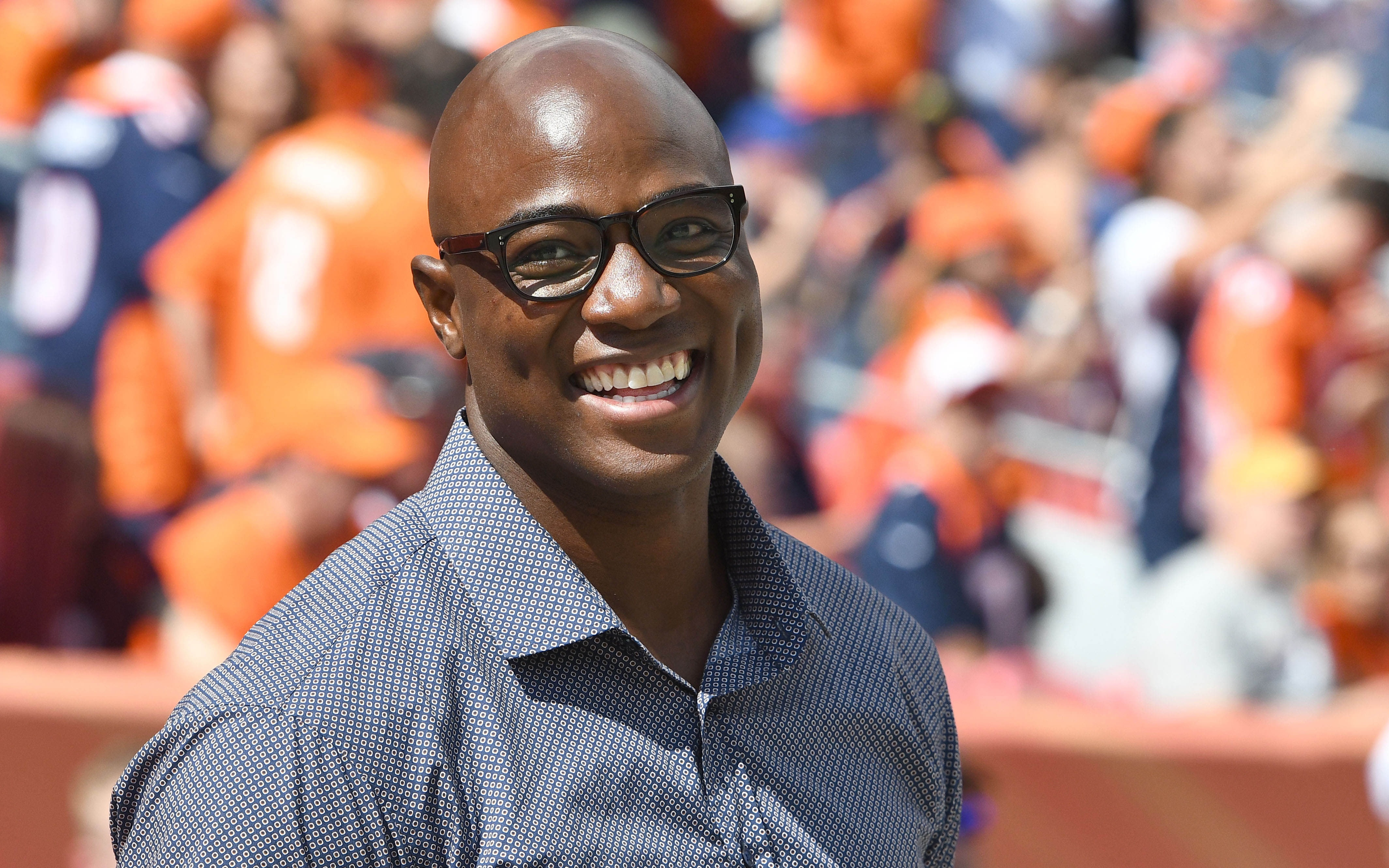 DeMarcus Ware is back, baby!
The Denver Broncos one-time pass-rushing great has returned to the Mile High City to teach what could be the team's best quarterback-assaulting lineup in their great history.
Von Miller is, without a doubt, the best quarterback sack artist in the Broncos storied history. He can utilize the deadly speed rush, he can power rush straight through a tackle's chest or use stunts to get after the gun-slinger. And, on top of it all, his run-stopping abilities go underrated due to all those spectacular antics before and after sacking QBs.
Then, there's Shaquil Barrett — who's blossomed from undrafted free agent to starter-worthy — there's Derek Wolfe, Shane Ray and first-round pick Bradley Chubb.
Chubb, the No. 5 overall pick, brings much anticipation when it comes to seeing him play. The former North Carolina State star is soaking up not only playing opposite of Miller, but getting taught by DeMarcus Ware, too. See video evidence of the two working out at OTAs here, on Chubb's Instagram:
The original was posted by the Broncos official Instagram page, @broncos, and reposted by Chubb.
Here's Ware with his old buddy, Miller, talking football, no doubt:
And, here's one from Ware's official Instagram account:
It's good for Ware to be back out there with the guys, no doubt. Running around, chopping it up and teaching the techniques to the younger generation. And, that's good for the Broncos, getting those current players exposed to one of the greatest pass-rushers in the history of the NFL.
Ware's 138.5 career sacks rank him No. 8 in the history of the NFL, and it's incredibly likely he'll be voted into the Professional Football Hall of Fame in the near future. With the right coaching and leadership from a true professional like Ware; Chubb, Barrett, Ray, Wolfe and even Miller will benefit from his teachings.