 While there's nothing wrong with vacationing with friends, NBA fans – particularly those in Cleveland and Denver – might find it peculiar that NBA Finals MVP LeBron James, and the President and Governor of the Denver Nuggets, Josh Kroenke were recently vacationing together on a yacht in Italy. The yacht, it is believed, is not just any yacht, but rather Stan Kroenke's new 290-foot yacht (image below).
On Sunday afternoon, @NBAOffTheCourt posted video footage from LeBron James in which The King films Josh Kroenke jumping off the deck of the yacht into the ocean. The caption adjoining the video says, "You're the real MVP JK!!" James also says, "Do it, Josh." LeBron posts multiple videos from inside the yacht.
Now, this situation is particularly interesting given two undeniable facts. First, LeBron James, despite many reports that he intends to re-sign with the Cleveland Cavaliers, is still a free agent. Second, the Denver Nuggets have boatloads of money to spend, if they want. Currently, they're still under the NBA cap floor.
Still, none of this means the Nuggets will be bringing James to Denver right away. But as the Denver Post's Mark Kiszla suggested in his July 2 column, Kroenke could have somewhere in the neighborhood of $60 million to spend on something fancy heading into the 2017-18 season (Hint: Not another yacht).
Let's say that The King holds true to his word and does re-sign with Cleveland. Then, perhaps this quote from Kroenke (also part of Kiz's article) comes into play:
"Our family is never afraid to spend money on talent, whether it's signing Tim Howard to play for the Rapids, or going after a free agent in basketball or hockey.
"We've known this was coming for the NBA for a long time. I hope our fans aren't shocked by the money being thrown around. But it probably makes more sense for us to go big next summer."
Regardless, and whether this particular gathering is for "pleasure" or "business", one can't deny that the connection is curious at the very least.
Here's an exterior look at the yacht, via a KSE consultant Bret Bearup's social media: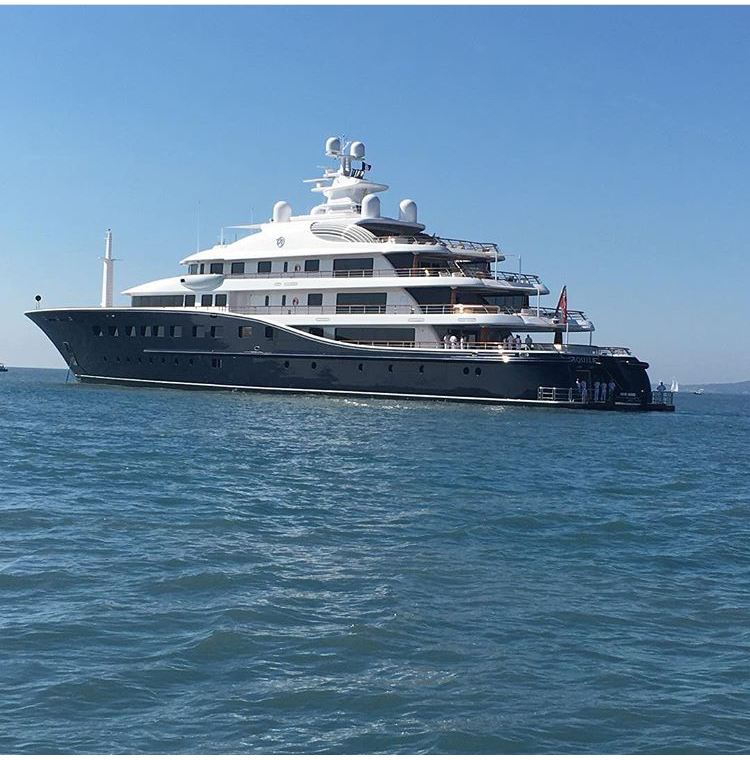 This isn't the only time this offseason that James has partied with people outside his organization on a boat, however. Back in June NBA Off The Court posted this compilation of James boogieing down with Chris Paul and Dwyane Wade.
Feature Image Credit: YouTube, NBA Off The Court