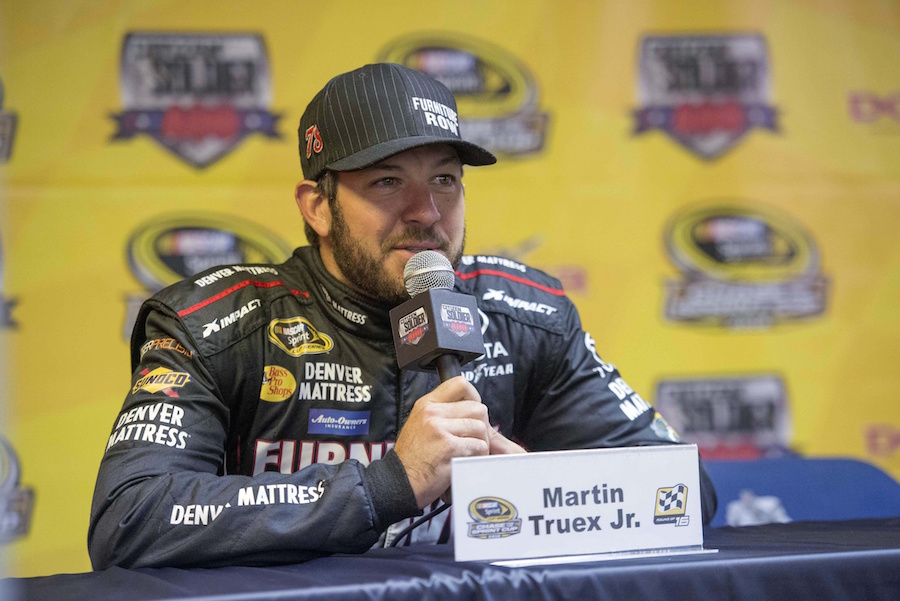 This Sunday Martin Truex Jr., the NASCAR Monster Energy Cup Series points and wins leader in 2017 will race for the Cup Series Championship. But before Truex and the three other finalists drive for the checkered flag on NBC, they stopped by "The Tonight Show starring Jimmy Fallon" to pick up some superlatives.
Fallon named Truex "Most Likely to be a Mannequin in the NASCAR Gift Shop," saying that the driver of the No. 78 car "doesn't blink."
Fallon handed out superlatives to the other top-four drivers, including one for the "Adult Stewie Griffin."
The NASCAR drivers had their chance to lampoon Fallon, as well. Truex named Fallon "Most Likely to Get His Head Stuck in the Thanksgiving Turkey."
Check out all the superlatives in the video below.
AMP users click here to watch on YouTube