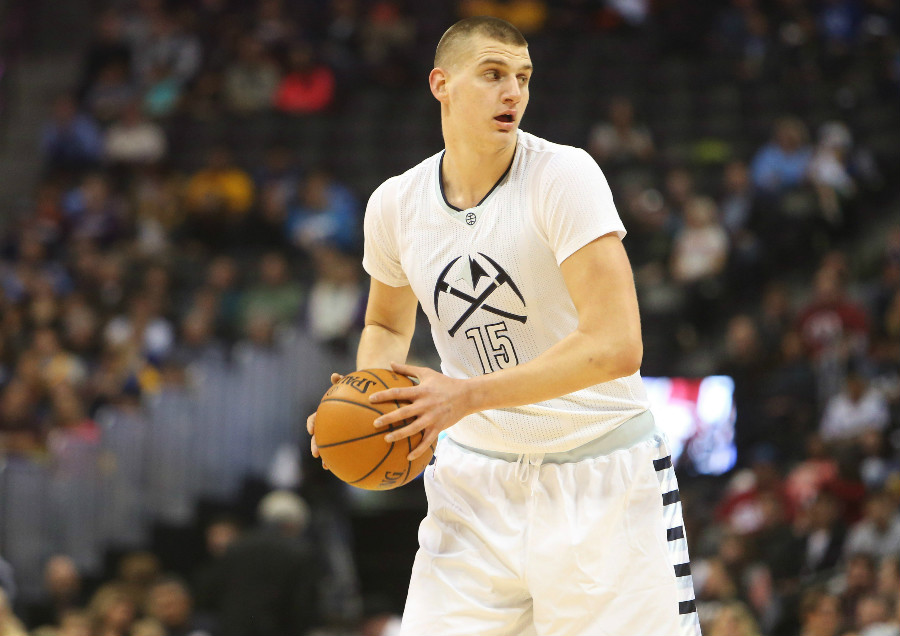 Something incredible happened today.
Nikola Jokic, the hilarious and fun-loving goofball of the Denver Nuggets locker room, got tossed from his native Serbian National team's contest against the Francs from France. The Francs team consisted of Alexis Ajinca, of the New Orleans Pelicans, and Euroleague MVP Nando De Colo. De Colo, who was rumored to be on the Nuggets radar, just recently signed a new three-year deal with CSK Moscow.
Just look at the glory of an angry Nikola Jokic.
Avec Ajinca faut pas toucher De colo #FRASER #MissionRio #LTP pic.twitter.com/G8JjcKYfoe

— SFR Sport (@SFR_Sport) June 21, 2016
There are a lot of different moving parts to this situation.
First of all, Jokic and De Colo are tangled up. Once they separate, De Colo seems to stay in the way of Jokic from the start. This is where the brilliance begins.
Instead of just calmly going around the Euroleague MVP, Jokic elects to make his presence felt as the third-place vote getter in the NBA's Rookie of the Year award by making his way up the court by going through De Colo. This is not a play that anyone would ever correlate with the Nikola Jokic that played for the Nuggets last season. He looks intense, passionate and like he had a deep desire to make himself known.
Ajinca did not take kindly to the physical nature of the play against his point guard and gave Jokic a good push in the back. Jokic, (again) against his nature, immediately gets up from the shove and is seen to be at a sprint back towards Ajinca as the video ends.
The way that Jokic got up, found his target and went after him is not a look ever seen by him in a Nuggets uniform. If there really is a monster hiding within the goofy and fun demeanor that Jokic portrays and he finds a way to harness that fire, his game could turn from potential All-Star player to legitimate star potential. The Nuggets have been missing that type of "swagger" that used to make them famous, and maybe Jokic could help bring that type of grittiness back to the Nuggets.
Alexis Ajinca did tweet out an apology to Nikola Jokic.
After seen the replay I just want to apologize to @JokicNikola15 I could've hurt you I'm sorry this isn't me #Respect #MyApologyBigFella

— Alexis Ajinça (@AjincaAlexis42) June 21, 2016
Yes, it would most likely be a technical in the NBA, and he hurt his team by getting ejected, but to see the aloof Jokic playing with this kind of fire is staggering. If he can develop from a skills standpoint and also develop a killer instinct, it could be a turning point for his career, as well and the Denver Nuggets as a whole.