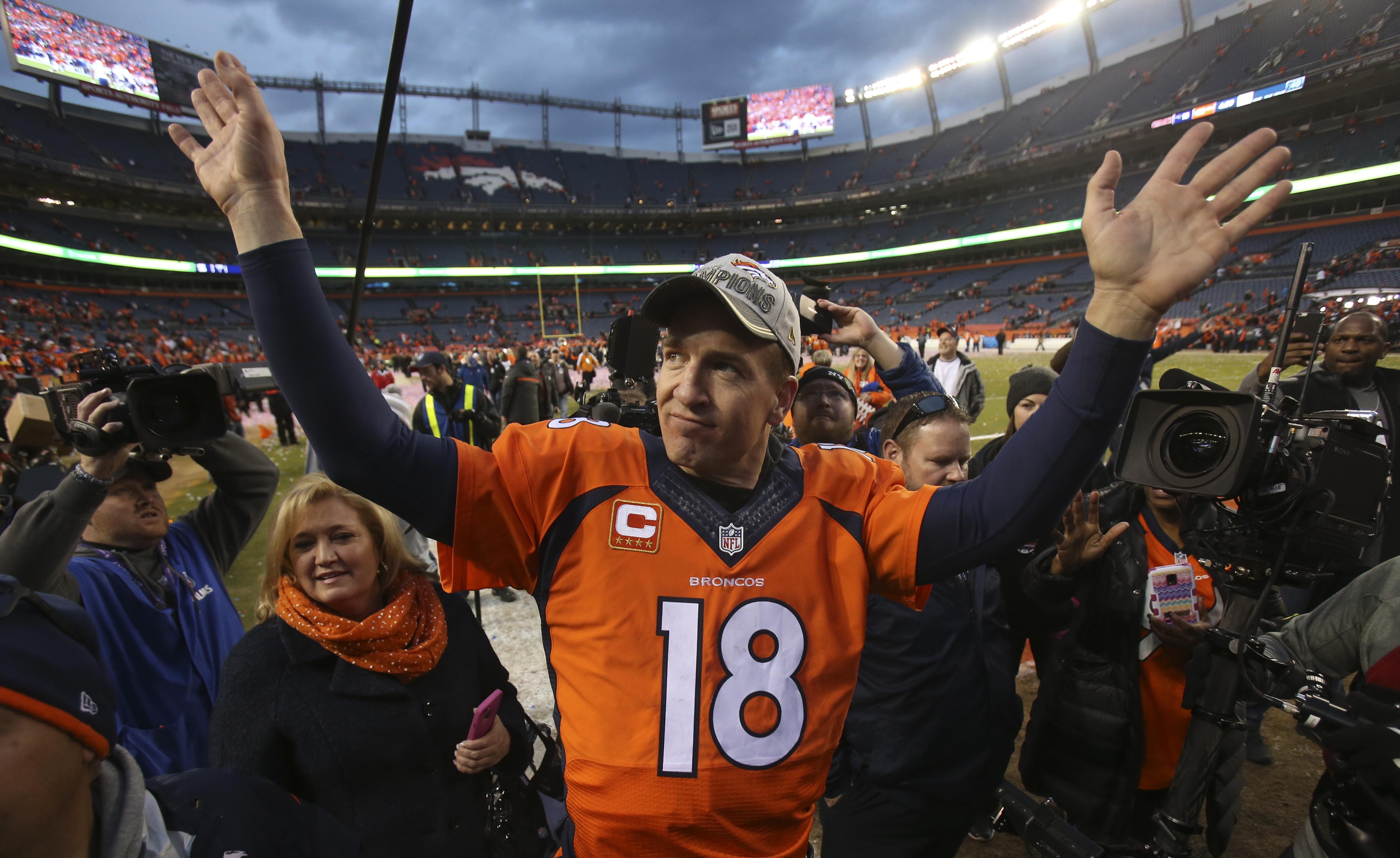 Peyton Manning on Wednesday night was inducted into the Colorado Sports Hall of Fame, and his speech was classic Manning.
The future Pro Football Hall of Fame quarterback played four seasons in Denver, leading the Broncos to two AFC Championships and a Super Bowl 50 win before retiring following the 2015 season.
Despite playing only four seasons with the Broncos, Manning ranks second in franchise history in passing yards, completions, passing touchdowns and QB wins. He is the only starting quarterback in NFL history to win a Super Bowl with two different teams.
Manning was as humble and self-deprecating as ever in accepting the honor. He was also effusive in his praise of fellow inductees and the athlete of the year winners honored on Wednesday.
Video courtesy of Denver Broncos Facebook
Manning will no doubt be a first-ballot inductee into the Pro Football Hall of Fame when he is eligible in 2021.
He is the NFL's all-time passing yards and passing touchdowns leader. He holds the single-season passing yards and passing touchdown records, both set with the Broncos in 2013.
Manning is now a member of the following halls of fame:
College Football Hall of Fame
Colorado Sports Hall of Fame
Tennessee Sports Hall of Fame