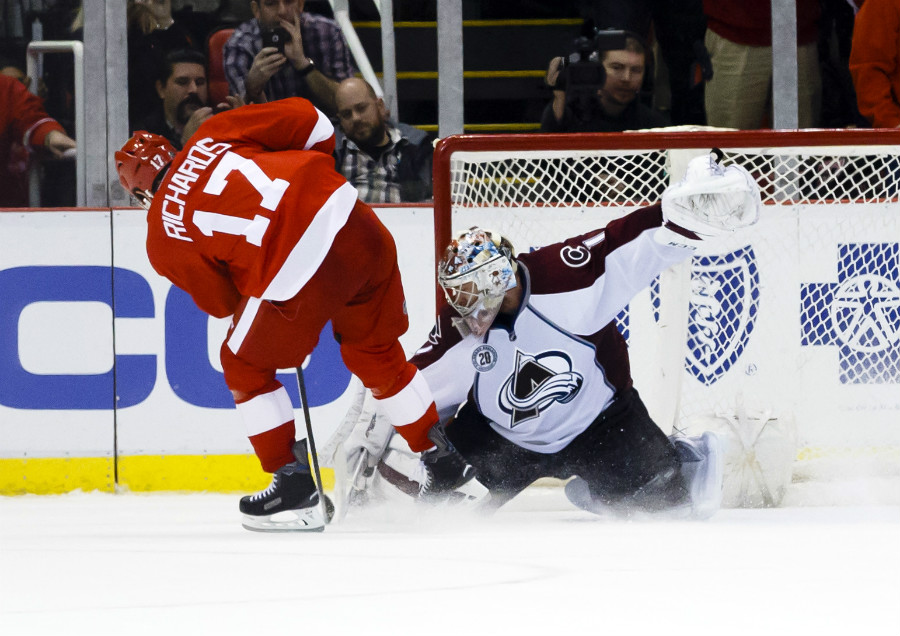 The Coors Light Stadium Series this weekend has the city of Denver buzzing in excitement. Not only are we getting the chance to see a rare outdoor game between two playoff hopeful teams, but with the Alumni Game on Friday night, we'll be treated to a blast from the past.
The historic meetings between the Colorado Avalanche and Detroit Red Wings created a rivalry for the ages that will most likely never be replicated. The alumni game gives Avs and Red Wings fans alike a chance to look back at the bloody, hate-filled history between the two franchises. And if we're lucky, maybe it'll be the start of a brand new chapter of Avs-Red Wings heat.
This rivalry was the story of two talented Stanley Cup contenders who truly didn't like one another. Even for a sport that allows fighting, these meetings were filled with aggression and violence that's yet to be replicated.
Often in sports, we see two teams that get at each others' throats, but we rarely witness the true embodiment of hatred. To see that live out one last time, in the open air of Coors Field, will be an unbelievable experience for the many Avalanche fans who have been supporting this franchise through the decades.
But for those who need a fresh reminder of how the rivalry got to this point, let's take a little trip down memory lane. Here's a visual timeline of hockey's bloodiest rivalry:
DISCLAIMER: Mile High Sports is not responsible for any damaged computer screens after watching the following compilation.