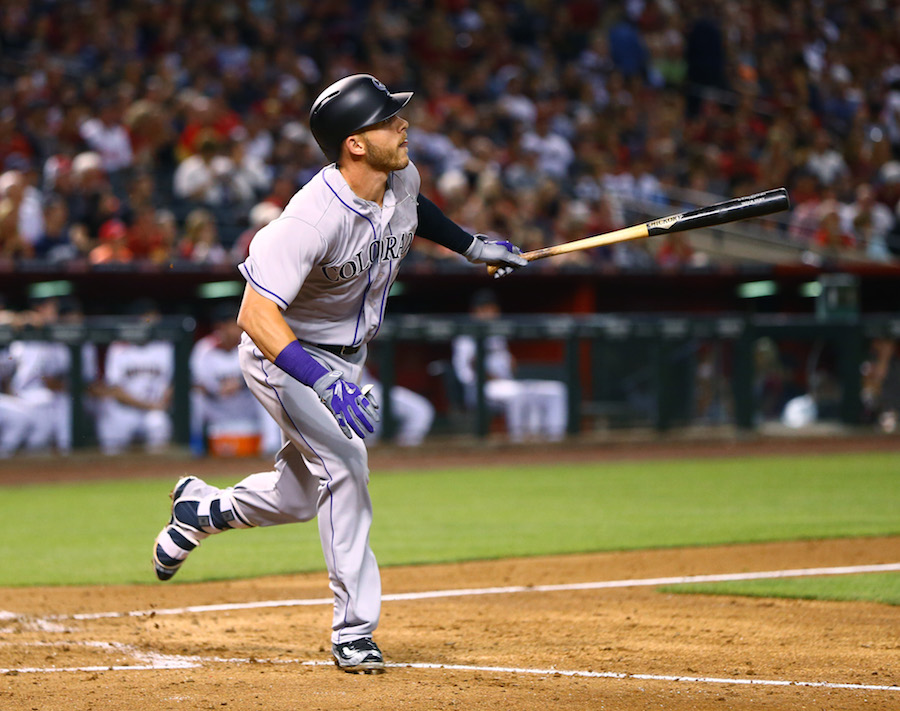 The kid is the real deal, folks!
After finally getting his opportunity to play in the big leagues, Trevor Story has made the absolute most of it — and then some, and then some. After hitting two home runs in his first Major League game, and then another home run in his second, Trevor Story just hit another (!) home run …
FOUR home runs in his first three career @MLB games.

He is @Tstory2: https://t.co/BwBiJbN4ZQ #OpeningWeek‌https://t.co/lbsVa7itxA

— MLB (@MLB) April 6, 2016
It's safe to say the kid is off to a blazing start, as he's the first player in MLB history to hit a home run in his first three career starts.
Trevor Story through his first three games: 4 for 11, 4 HR, 7 RBIs, 16 total bases. He's writing quite a … tale.

— SI MLB (@si_mlb) April 6, 2016
History! Trevor Story has homered in each of his first 3 career games. No player since 1900 has ever done that. pic.twitter.com/rAxZ5QLdUL

— Baseball Tonight (@BBTN) April 6, 2016
The Rockies may have pitching problems and the Rockies may not win a lot of games, but the Rockies have Trevor Story, and that's reason enough to be watching!