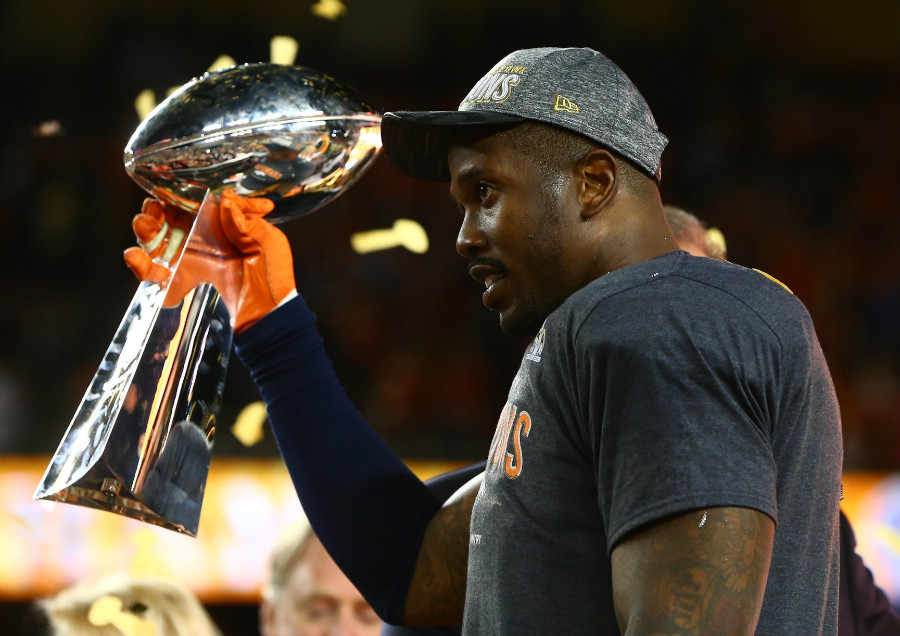 Coming into the Super Bowl, everyone in Broncos Country was hoping Von Miller would get to Cam Newton, bring him down and then do the Dab all over him. For the most part, though, he kept it all business, taking home the MVP and Lombardi Trophy.
But after the game, it was a different story.
Not only did he do the Dab, but he got 56-year-old Jim Nantz to do it, too!
Von Miller tells Stephen Colbert he's gotta dab on em, and gets Jim Nantz to do it pic.twitter.com/gW46ORhFRq

— The Cauldron (@TheCauldron) February 8, 2016
After the AFC Championship game, Von Miller helped get his outside linebackers coach, Fred Pagac, and defensive coordinator, Wade Phillips, to dance. Now, he's moved on to the game's announcers.
Next step: Roger Goodell.