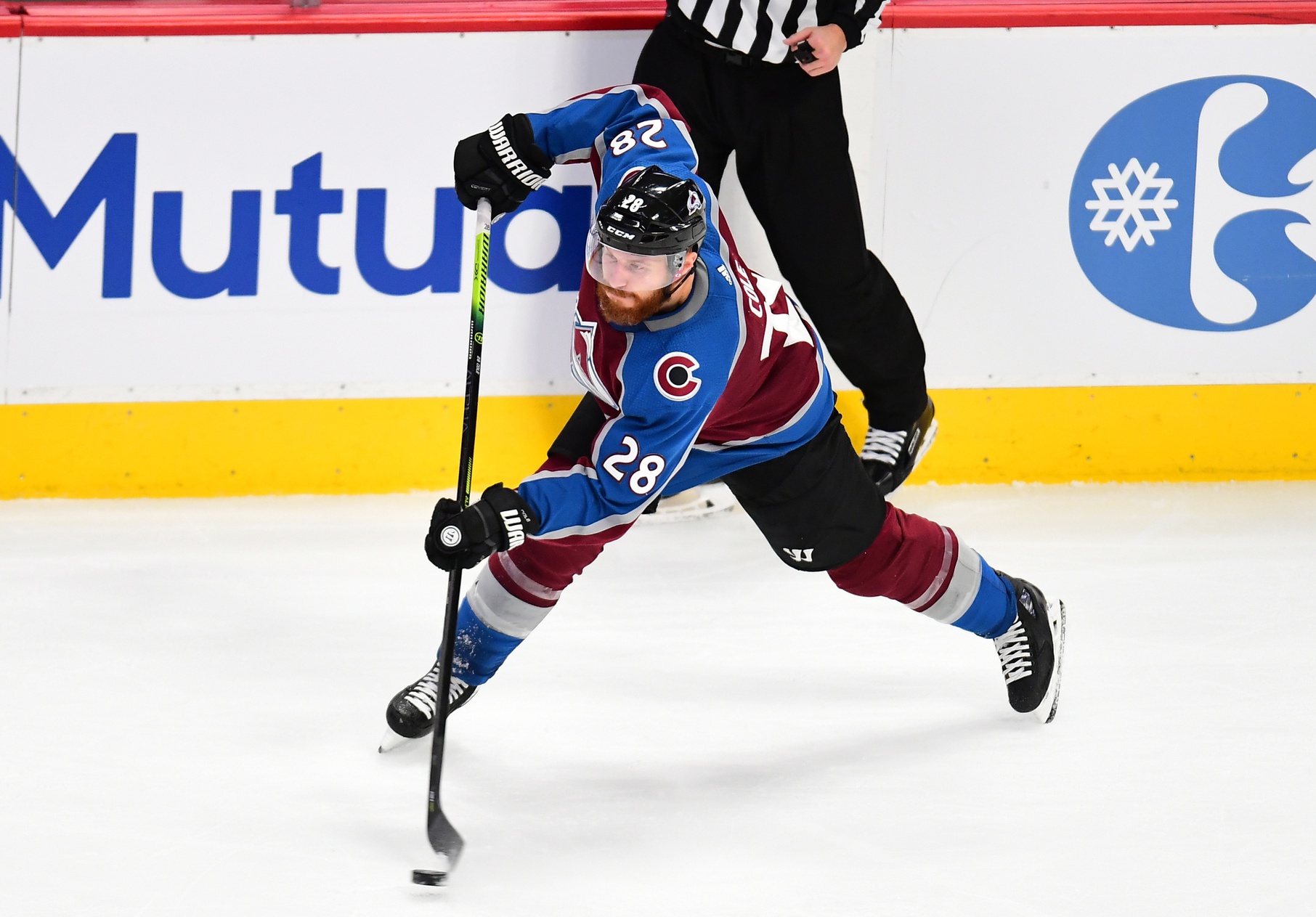 After two weeks of training camp at the Pepsi Center, the Avalanche — like the rest of the playoff-bound teams — have made their way to their respective hub cities.
Leaving family and friends behind to participate in a once-in-a-lifetime experience like this could sometimes distract you from the goal at hand. But for the Avalanche, and their two-time Stanley Cup-winning defenseman Ian Cole, winning a third championship is the only focus.
"We're not there to watch movies in the movie theatres and go out to all the different food trucks they have coming in," Cole said. "It's not a vacation, it's very much a time to work so I think that everyone on this team knows that and everyone is certainly okay with that. We have one goal and that's to win a Stanley Cup."
Cole won the Cup in back-to-back years with the Pittsburgh Penguins in 2016 and 2017. He joined the Avalanche at the beginning of the 2018-19 season and has played a role in the clubs' evolution from a playoff-hopeful team to one of the best in the NHL and a contender for 2020's championship.
And even if it's not a traditional playoff run in front of the home fans, the focus remains the same for a franchise that has not won hockey's holy grail since 2001.
"We can be locked in our hotel every second of the day but as long as we have a chance to go out and compete for the Cup, I think we'd be happy," Cole added. "It's certainly going to be unique, it should be kind of fun in some instances but obviously you're going to miss your family but at the same time you only get so many opportunities to win a Stanley Cup and this is a great opportunity for us."
Colorado made its final roster moves before flying to Edmonton on Sunday. Goalie Adam Werner, AHL defenseman Jacob MacDonald and forward Vladislav Kamenev were the only cuts. The Avs will have 28 skaters and three goaltenders during its playoff run, which begins with an exhibition game against the Minnesota Wild on Wednesday before officially commencing the round-robin against St. Louis on Sunday.
"I think the message from me is we have to be ready and prepared to play meaningful games at the highest possible intensity and competitiveness that we can, right from the time that we get there," Avs coach Jared Bednar said.
"We're fortunate that we have an exhibition game and round-robin games to get to absolute full speed. We're fighting for home ice and those games are games that we want to win so the guys that do the best job of getting themselves ready from that competitive standpoint are going to be the guys that have the most successful. And in turn, the more guys we have playing with that intensity, the better off we're going to be."
Colorado will play three round-robin games against the Blues, Vegas and Dallas with seeding implications. The first round of the playoffs will begin the following week.
The Avalanche's opponent is yet to be determined. But no matter who it is, Bednar expects his team to remain focused on exceeding expectations and playing well into October.
"My message is that we got to willing to play our game longer and harder than our opponent and that has to start right from the drop of the puck of our exhibition game."