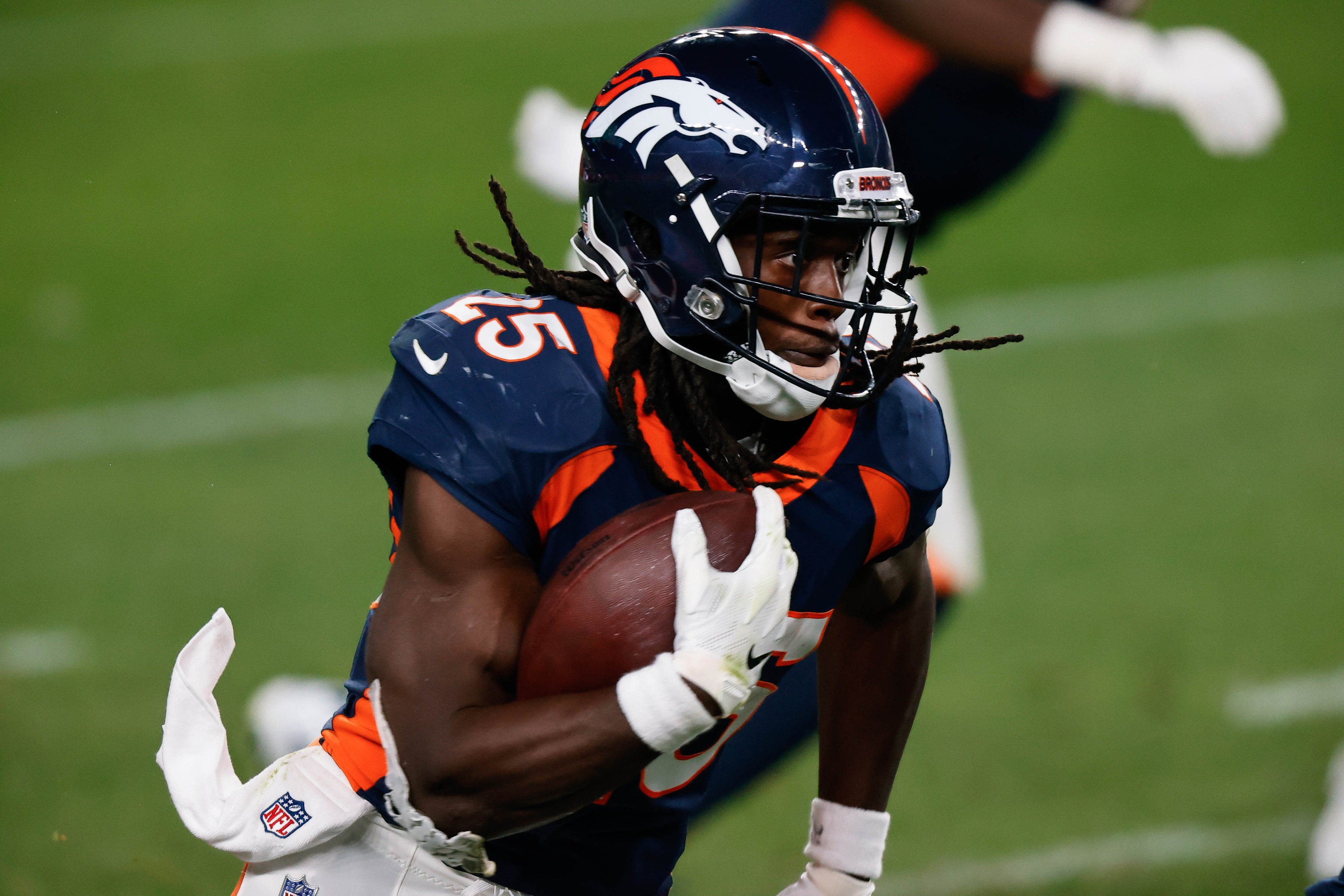 The obvious take is to blame Vic Fangio.
The Broncos 16-14 loss to the Tennessee Titans was certainly a game that could have been won. Should it have been won is a matter of opinion. That the game was ugly – sloppy, rusty, even bizarre – is a fact.
You'll hear, over the course of the next three days, how many seconds could have, would have, should have been available to Drew Lock at the very end of the game; Fangio's seemingly inexplicable decision to not utilize timeouts will be blamed.
But the Broncos winning just because there was more time left on the clock is anything but a guarantee. Remember, this is a team that only scored 14 points through 47 minutes. Why should anyone assume another 60 seconds would have won the game?
Regardless of Fangio's debatable clock management, the reality is that the Titans, a participant in last season's AFC Championship Game and a team that averaged almost 34 points in its last seven regular season games last year, were held to only 16 points.
A less obvious take is that this loss rests squarely on the shoulders of new offensive coordinator Pat Shurmur. When a defense hands the offense a chance to win by producing a mere 17 points, shouldn't the standings read 1-0 the next morning? There was the decision to go for it on 4th-and-1 from the Tennessee 1-yard line – a decision that always sounds great at the time – but then a head-scratching interior shovel pass called and executed unsuccessfully. In retrospect, a field goal there could have been the difference between a win and a loss, and (also in retrospect) almost any play call would have been better than the tight end shovel.
But, it's also hard to pin a loss on an OC who drew up the perfect scoring play that was simply overthrown, who can't un-do a fumble, who can't catch a drop (or two) and who, in reality, wasn't playing with a full arsenal; Pro Bowl receiver Courtland Sutton wasn't available at all, and Phillip Lindsay departed early with a foot injury.
It's commonplace to play the blame game, especially following a game that just as easily could have been won, but when a team loses by two points, nearly every miscue in the game, on either side of the ball, can be dubbed the culprit.
The truth is the Broncos looked young, unpolished and imperfectly coached – yet, despite having a preseason with zero live-game opportunities to gel, they nearly had enough to beat a team that was one bad half away from playing in the Super Bowl.
Tuesday through Saturday will be spent pointing the finger and dissecting every instance that went wrong in Monday night's loss.
Perhaps Denver should look toward a more unlikely take, one provided by Melvin Gordon a half-hour or so following the loss:
"We pretty good," Gordan said while on a postgame Zoom call.
Is Gordon really that wrong?
Such an assertion starts with the quarterback, and Drew Lock can play. Was he perfect? No. But the kid can make plays, a quality that hasn't found its way to Denver via the quarterback position since Peyton Manning.
The Broncos offense has weapons. Forget about Jerry Jeudy's pair of drops in his NFL debut. Consider instead the route running that got him so open the drops were obvious. Noah Fant is a force to be reckoned with. Gordon himself, despite committing the game's lone turnover, was extremely efficient, averaging 5.2 yards per carry on a modest 15 carries. And when Sutton returns, the redzone suddenly looks very different.
Here's something not to be overlooked or understated: The Broncos offensive line – the one that undermanned and filled with question marks – was excellent. Sure, Lock's elusiveness could make any line look better, but for the most part, Lock's jersey stayed clean. He wasn't sacked and not once was No. 72 called for holding (or anything else for that matter).
Denver's defense looked solid, too. Aside from holding the Titans to 16 points, the gameplan to contain last year's leading rusher Derrick Henry largely worked. Yes, Henry finished 116 rushing yards, but he had to work for all of them.  Denver's interior defensive line, paired with excellent play from linebackers Alexander Johnson and Josey Jewell, forced Tennessee to pass or run outside.
By and large, and despite a potentially impactful injury to A.J. Bouye, the Broncos secondary was effective.
There's no denying the Broncos are 0-1 and probably should be 1-0. But the score or the record following the first game of the 2020 season does not tell the entire story.
The Broncos are young, and they might even be pretty good.