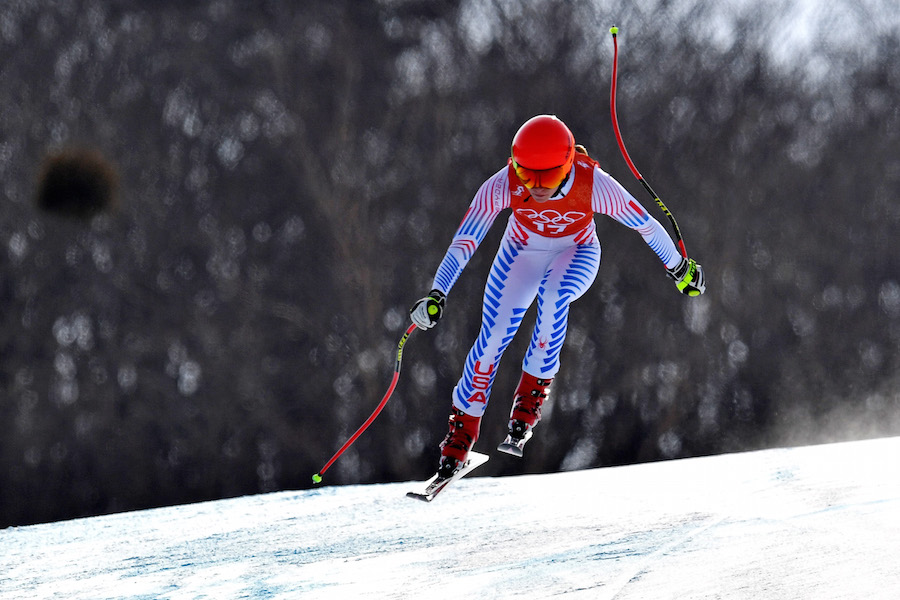 The U.S. Ski and Snowboard Team had hoped that Mikaela Shiffrin and Lindsey Vonn would be the story of the 2018 Winter Games in PyeongChang, South Korea. That Shiffrin — who stood poised to take the torch from Lindsey Vonn as the face of Team USA skiing — could potentially win five (or more) medals at the Games. And that Vonn — skiing in what is likely her fourth and final Olympics — would challenge Shiffrin for two of those three medals.
Instead, the biggest story of these Games on the ski slopes has been the weather wreaking havoc on the schedule.
After high winds pushed back the scheduled starts of both the giant slalom and the slalom, weather is again negatively affecting the timing of events at the Yongpyong Alpine Centre.
As reported by the U.S. Ski and Snowboard team on twitter, officials in South Korea decided to move up the ladies' alpine combined event to Thursday. This creates a back-to-back with the ladies' downhill event, which has caused Shiffrin to withdraw from competition in the downhill. She had already elected to skip the Super G to prepare for the downhill.
"As much as I wanted to compete in the Olympic downhill, with the schedule change it's important for me to focus my energy on preparing for the combined. I'm looking forward to cheering on our girls racing in the downhill and to compete in Thursday's combined." –@MikaelaShiffrin

— U.S. Ski & Snowboard Team (@usskiteam) February 19, 2018
Downhill and Super G are considered Shiffrin's weakest events, although she does boast one World Cup downhill victory this season. Shiffrin ranked 23rd and 16th in two training runs in the downhill before withdrawing.
Team USA and broadcasting partner NBC had been giving Shiffrin and Vonn co-top billing during downhill training runs on Sunday and Monday. Now, the only chance the two will have to face one another is in the alpine combined (downhill and slalom) on Thursday (Wednesday night in the U.S.).
Neither skier will be at a particular advantage in that event, as Vonn will be coming off consecutive days of training / competition in the Super G and downhill, while Shiffrin will miss out on valuable practice time on the downhill course because training runs for the combined have since been cancelled and she will lose the third and final downhill training run.
The two will have a final chance to medal together as part of the mixed team event, scheduled for Saturday (Friday night).