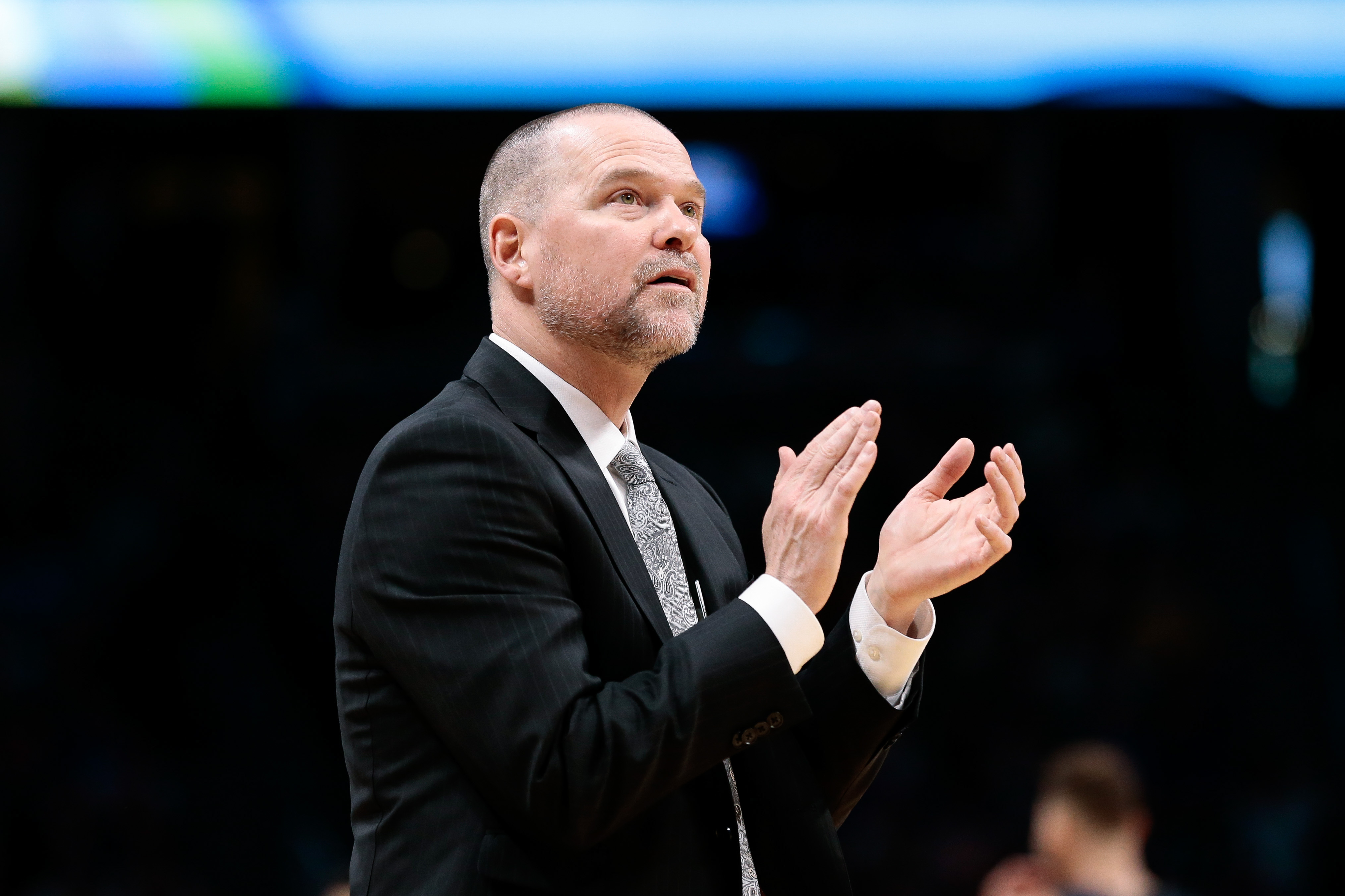 A common theme around the Denver Nuggets this offseason is strength from continuity. Nuggets President of Basketball Operations Tim Connelly talked about it last week, and head coach Michael Malone continued it on Monday. Malone joined The Jim Rome Show to talk about the Nuggets performance last season and what to expect going forward.
"Our greatest strength is our continuity. You have all these other players that are coming together for the first time and joining up," Malone said. "What we have over a lot of teams is year five for me, and year three or four for most of our players, so there's continuity."
Malone is going in to his fifth season as head coach for the Nuggets. In that time, the Nuggets are the only team in the NBA to improve their record every season. "To finally break through in our fourth year in Denver… what a great experience for a young team."
Last season's performance now carries worries about continuing that success. "My biggest concern… two years in a row without making it, that's a motivating factor," Malone stated. "Well now we've made it. We got to the second round. I have to make sure our players are not complacent, they're not coming up for air, they're not thinking that they've arrived, because we haven't done anything yet."
The Western Conference in the NBA is an ever-changing landscape, but Malone likes the way his team has done things. "We haven't had the wonder twins team up and come to Denver… we've done it the old-fashioned way," Malone commented. "We've earned it, we've worked for it and we've developed all of our young players." Malone would go on to say that, "We've got our team… as long as we're doing our job, looking within, working hard, and coming back as improved players and improved coaches and an improved team, the rest will take care of itself."
The Nuggets may not have made the big moves that some of the other top teams in the West have made, but they are getting two significant additions. Michael Porter Jr. is set to join the team after sitting out of the entire 2018-19 season, and Jerami Grant was recently acquired in a trade with the Oklahoma City Thunder.
"There are so many things I love about Jerami Grant," Malone said of his new forward. "I think he's just kind of breaking in to who he can be as a player." Malone would continue raving about Grant by saying "[He] doesn't need the ball to be effective, he plays well off of others."
As for Porter Jr., there are concerns over his knee sprain suffered before summer league and his health overall. "When he hurt his knee right before we went to (Las) Vegas, I felt sick for the kid," Malone said. "But I think he realizes, we have the big season, the real season coming up in a few months." Malone is positive about what Porter Jr. can do on the floor once he's healthy. "Everything we've seen this year; his development, his growth, his maturity- we believe we've got a special player and I'm excited to see him on the court this season."
You can catch the full interview with Michael Malone and Jim Rome here, including more on the Western Conference and Nikola Jokic. Be sure to catch The Jim Rome Show weekdays from 10am to 1pm on Mile High Sports AM 1340 | FM 104.7.