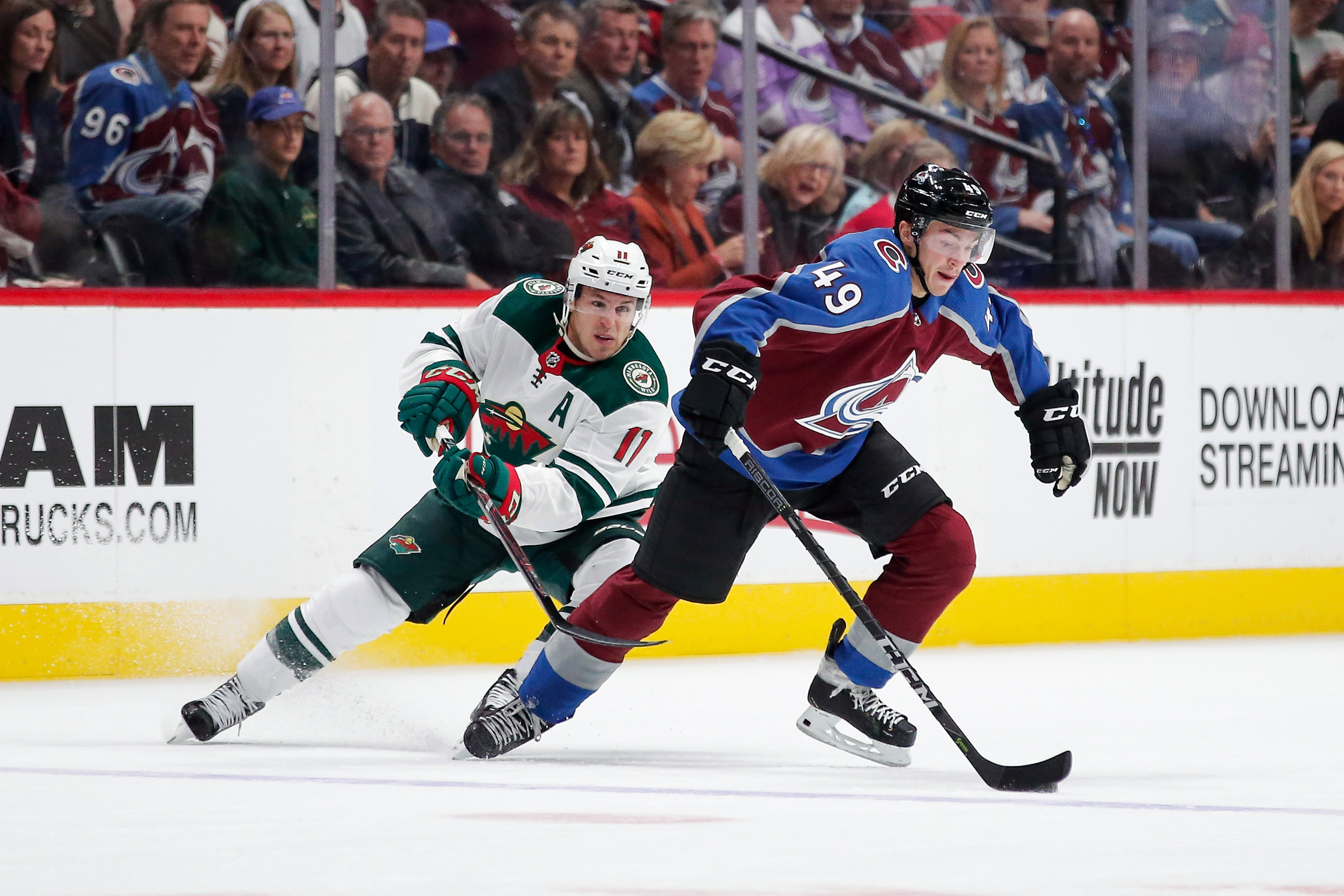 The Colorado Avalanche opened the 2018-19 season with a dominating 4-1 win over their rival Minnesota Wild. After giving up the first goal of the game early, they controlled the play at even strength and looked confident in their ability to hold onto the lead.
What did we learn from game one?
All aboard the Samuel Girard hype train. While he made a mistake with the puck on the Wild's first period goal, he more than made up for it the rest of the night, with quick breakouts and steady defensive play. Some of his breakouts were beautiful, with one being a 50 feet saucer pass to spring MacKinnon, and another to spring Calvert for a breakaway. It wasn't a perfect game for Girard, but fans are in for a fun ride with the young defenseman.
The Avs fourth line, which consisted of J.T. Compher, Matt Calvert, and Sheldon Dries, played fantastic all night, controlling the puck and keeping it out of their own end. It was exactly what you want out of a fourth line. Compher and Calvert are expected to be staples on that line, and if tonight was any indication, they're up for the job.
Perhaps it was the adrenaline with it being opening night, but the Avs controlled the majority of the play at even strength, and it really wasn't all that close. The one thing they will want to work on is getting better scoring opportunities, as a lot of their shots came from the point, but overall it was an encouraging game moving forward. Overall, the Avs controlled over 60% of the shot attempts when you adjust for score, and that's tremendous.
The second line of Jost, Kerfoot, and Wilson was buzzing all night. Wilson had a goal disallowed in the third period, but the line looked good and controlled a lot of the play when they were on the ice (the trio led the Avs in Corsi For percentage). The top line pinched in with their usual goal, and while the Jost line wasn't able to actually get a goal to count, they created plenty and should leave the building confident.
Semyon Varlamov was rock solid all night long, in what is just the beginning of the year long goaltending battle. Coach Bednar called him the teams best penalty killer after the game, and indicated that Varlamov plays a big role in the teams penalty kill meetings and where he likes to see the shots come from. A great start to the year for Varlamov, and he knows it's a big year to show what he can do.
The Avs next game will be on Saturday at home against the Philadelphia Flyers. The game starts at 7 PM MST.