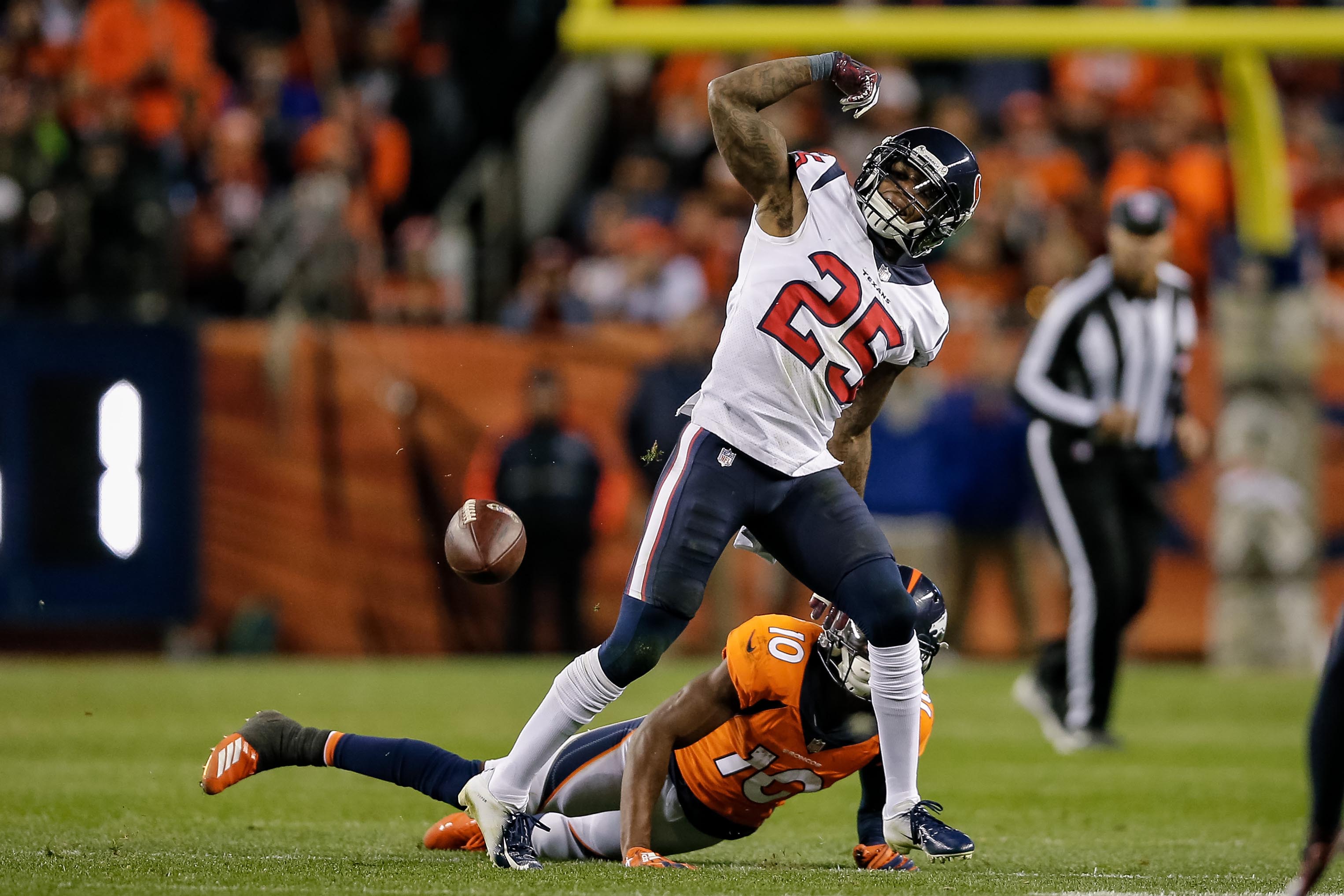 The Denver Broncos signed Kareem Jackson to a three-year deal and now pairs two premiere cornerbacks together, according to Pro Football Focus.
Ronnie Kohrt host of the Broncos Blitz podcast discusses the signing of Jackson and what Denver is getting in the veteran cornerback.
Versatile with the ability to play inside, outside and some safety as well. He's a premier tackler and could be extremely valuable in Vic Fangio's defense.
Click here to listen to the full Broncos Blitz podcast with Ronnie Kohrt.
You can follow Ronnie Kohrt on Twitter for more news regarding the Broncos by clicking here and catch up on latest conversations about the Broncos, or listen to the podcast below.
Click here to listen to past episodes of the Broncos Blitz podcast and access the Broncos Blitz archived vault.