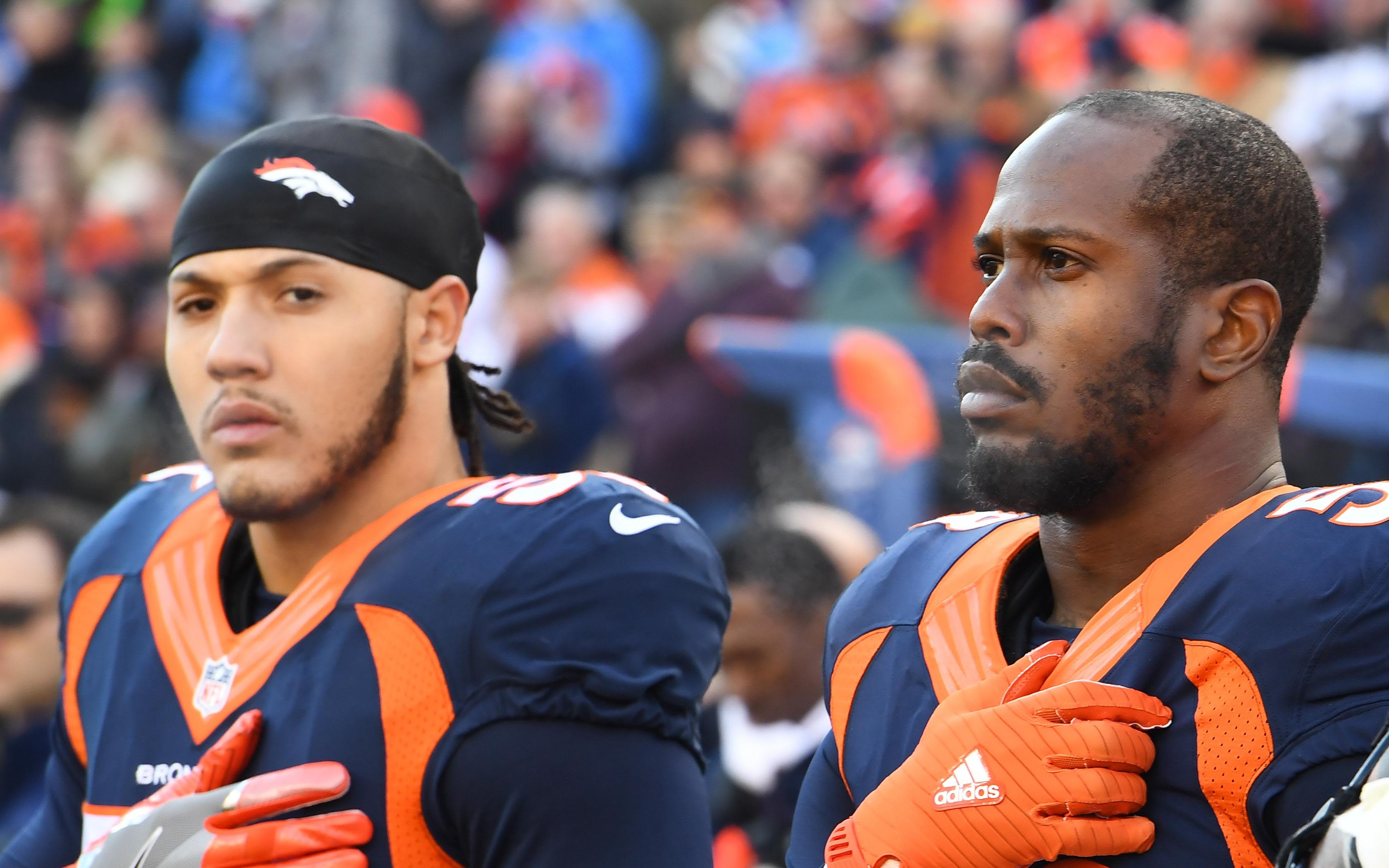 Bradley Chubb, the best defender in this year's NFL Draft, is now a Denver Broncos defensive end.
It was a superb selection by John Elway and the Broncos front office, truly taking the best player available, regardless of position.
Relentless pass-rush has been a staple of the dominant Denver defense as of late, but some of that was due to Wade Phillips' inability to be scared from calling a "dog" or "blitz." Last year, Denver blitzed less often without Wade, and they ended the year 22nd in the league with a mere 33.0 sacks.
Simply, disrupting the timing of opposing offenses helps the defense; it leads to incompletions, sacks, fumbles and interceptions. Denver had to improve there, and did.
Chubb is the type of player who the Broncos are all-too familiar with, a destructive pass-rusher who can get to the quarterback in a number of ways, without sending extra men. Von Miller is arguably the greatest defender in the storied history of the Broncos, and he's also possibly the best pass-rusher in the NFL today. To wit, his 84 pressures led the NFL in 2017.
Then, there's Shaquil Barrett, and Shane Ray, too. Oh, and DeMarcus Walker, the second-round pick in 2017, who played sparingly last year. Simply, Denver is stacked with pass-rushing talent.
But, it's also clear who the team values the most of those three, currently.
After signing a one-year deal for $615,000 in 2017, Barrett just signed another one-year deal, but with a giant raise to $2.9 million for 2018. As for Shane Ray, who was a first-round pick, he's coming up on the fourth year of his rookie contract. In 2019, the Broncos have a fifth-year option they could take to keep Ray, but that's valued at $9.2 million, and likely won't be exercised.
Ray's played in only 38 games through three years, with a mere 58 tackles, 13 sacks and one forced fumble. Meanwhile, Barrett's played in all 48 games over the last three years, putting together 89 tackles, 11 sacks and eight forced fumbles. The former Colorado State University star, Barrett, also has proven his worth on special teams during his three years with the Broncos.
When Ray went down last year due to a season-ending wrist injury, there was Barrett to fill in, opposite of Miller to continue putting pressure on QBs. And even before he was placed on injured reserve, Ray went through his worst season as a professional.
What it all means is this; with Chubb coming to town, Barrett secure for at least this year, and Miller in his prime, Shane Ray looks to be the odd man out, with that insane salary raise in 2019. It's unlikely the Broncos will pick up that fifth-year option, meaning Ray could leave the team at that point.
It all sets up 2018 as a key season for both Ray and Barrett, who will both be playing for longtime contracts. If Ray somehow puts together a season like 2016 (33 tackles, 8 sacks), Denver will likely look to keep him, even in a short-term deal. If Barrett continues to out-play Ray, it will hopefully bring No. 48 a deserved, multi-year deal starting in 2019.
Chubb and Miller aren't going anywhere for years, leaving playing time for pass-rushing specialists at a premium. And with Ray's premium so high in 2019, chances are slim he sticks with Denver past this year.