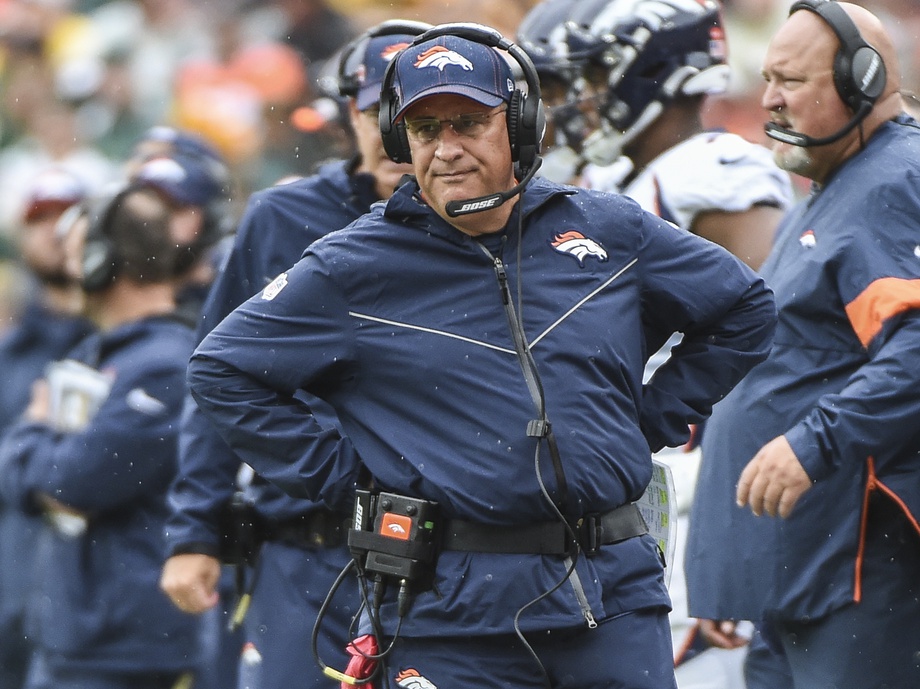 No sacks. No turnovers.
No wins.
There aren't many absolutes in the NFL, but you can just about promise that a team that can't create a single turnover or sack in three straight games ain't winnin'. But the headscratching thing about the 0-3 Denver Broncos, is that the reason why the D isn't doing diddly squat isn't so obvious. In fact, it's a mystery.
Von Miller. Bradley Chubb. Chris Harris Jr. Vic Fangio.
It's a who's-who list of the league's defensive stars, all on one defense. The strength of the Broncos should – in theory – be its defense. Instead, the Orange Mush is the only team in the last 50 years to not record a sack or turnover through the first three games of a season.
The Broncos offense hasn't been great, but we kind of knew that going in. Joe Flacco has been "fine" – which is exactly what we should have expected. John Elway said that Flacco is in the prime of his career. And he was right; Flacco has -more or less – been pretty good. Never great, never bad, just fine. Just like always, actually. In Sunday's loss to the Packers, he was statistically just about the same as Green Bay's Aaron Rodgers, who plenty consider to be the best quarterback in football. Rodgers threw a touchdown while Flacco tossed a pick. Otherwise, they were the same, not that special, guy.
But Rodgers had time. He was never sacked once. Meanwhile, Flacco was brought down six times. Where are Bradley Chubb and Von Miller? Wasn't that dynamic pair of pass rushers supposed to post record setting numbers?
An observation: Chubb played his best game of the season yesterday; Miller was conspicuously missing. The duo, widely considered to be the NFL's best just three weeks ago, hasn't sniffed a sack. Former Bronco Shaq Barrett, who wasn't re-signed because the cupboard was so full, already has eight sacks on the season, which, by the way, ties the Jets' Mark Gastineau who tallied eight in 1984 (a record).
Another observation: At times, the Broncos pass rush is so spread out, it's nearly impossible to create deception.
Miller looks disinterested. Fangio looks nothing like Wade Phillips. In terms of defensive production, the vaunted Denver D has been historically bad thus far.
The question that begs asking is simple: What gives?
Heading into the season, absolutely nobody but nobody was concerned about Denver's defense. "Strength of the team." "Maybe a Top-5 D." "Fangio has a lot of toys to play with."
Sitting at 0-3, nothing could be further than the truth.
And Denver's new defensive coach has better figure out why.
Or, he's no better than the last one.