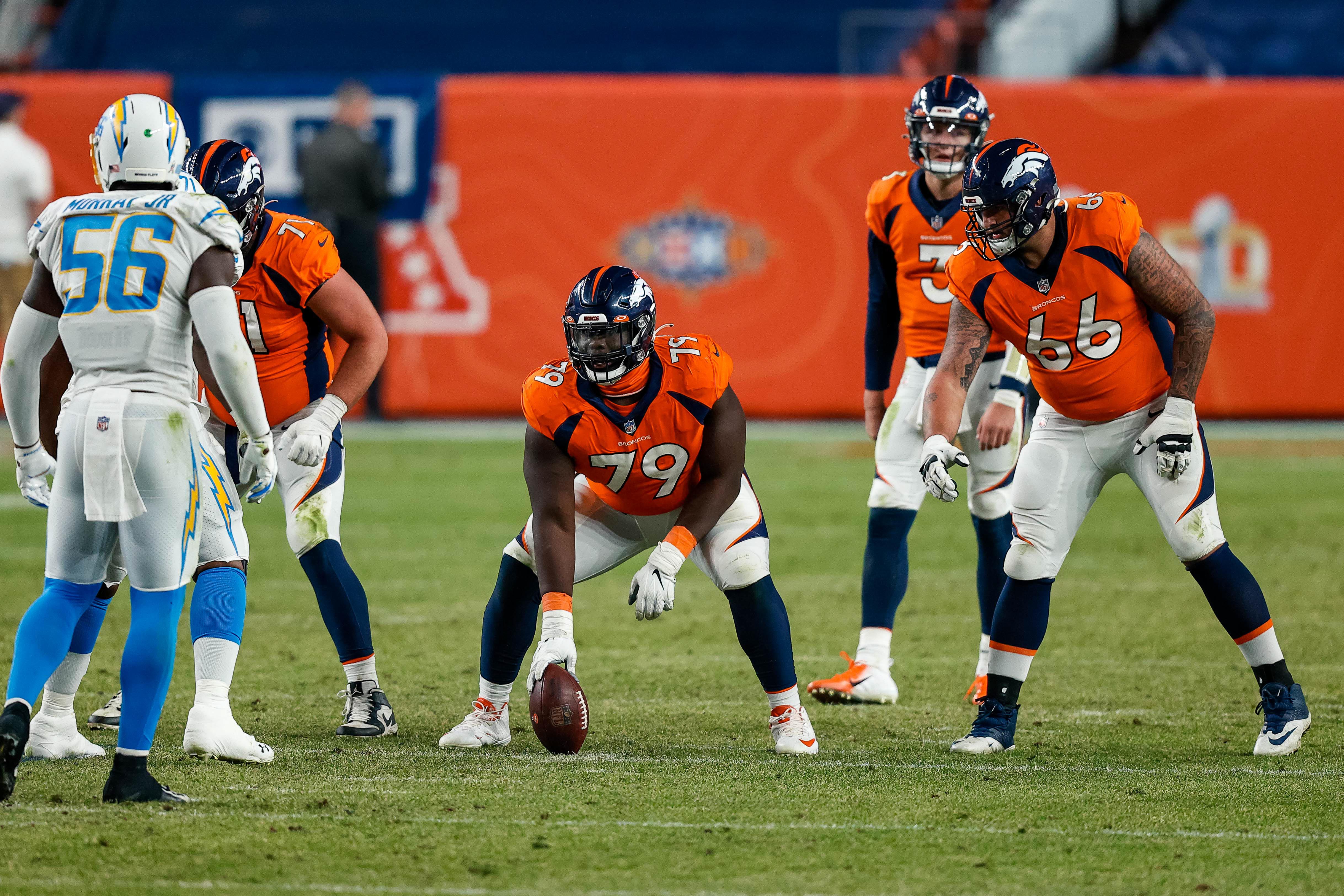 The center position is not the most talked-about or debated position on the football field. People often forget about it, or and make it seem unimportant, but the Broncos clearly disagree, and for good reason.
While the center position alone may not be the most desired position on the field, the offensive line must work as one. Different than most position groups, meshing as a unit and not having a blatant weak point throughout the line is more important than simply having one or two superstars.
That's where the center comes in.
Through the last two offseasons, the Broncos have attempted to tackle the position by investing two top-100 NFL Draft selections into it, making the present and future competition at this position uncertain.
With these two selections, the Broncos took Louisiana State University's Lloyd Cushenberry 83rd overall in 2020 and University of Wisconsin-Whitewater's Quinn Meinerz 98th overall in the 2021 NFL Draft.
While both players are going to play the same position, they have vastly different skillsets, athletic abilities, and experience, making this competition a tough one to predict.
When comparing these two players, the first thing that stands out is the difference in physical profiles. While the difference is slight, Meinerz is listed at a massive 320 pounds while Cushenberry is listed at 312 pounds. The size difference in these two players very clearly translates to how they perform on the field.
Meinerz is a mauler. Looking to get under his opponent, use his massive frame, and finish his blocks, Meinerz wants to pancake a defender on almost every play. He shows a level of nastiness and mentality to put his opponent in the dirt that usually cannot be taught.
This is an area Cushenberry struggled with in his rookie year. Often getting overpowered by bigger defenders, Cushenberry struggled to move players off the line of scrimmage in the run game. An example of this would be when he faced off against Tampa Bay Buccaneers' defensive tackle Vita Vea in week three of the regular season. The massive Vea simply was too big and powerful for Cushenberry through the course of the game.
Cushenberry did show signs of growth as the season went along but was, for the most part, a big struggle for the Broncos' offense.
Cushenberry's massive advantage in this center competition is the level of experience he has. Coming out of a football factory like LSU and also having one year of starting NFL experience under his belt, Meinerz's highest form of competition was at an NCAA Division III school in Wisconsin-Whitewater. The level of competition played in their careers thus far is not even close.
This will also be Meinerz's first season as a center. His first-ever snaps came at the Senior Bowl just this offseason. Meinerz will be entering the NFL coming from a much lower level of competition than most rookies while also having to learn a new position. The transition could take time for Meinerz.
While Cushenberry dominates Meinerz in experience, Meinerz truly is an athletic marvel and was able to show it at his pro-day posting a Relative Athletic Score (a metric used to measure an athlete's overall athleticism using a composite of their pro-day results) of 9.98 out of 10.
Weirdly enough, I think "the gut" overshadows just how physically talented Quinn Meinerz is.

9.98 RAS score… For further context, Cushenberry scored a 7.41, Risner scored a 6.93, Glasgow scored a 7.97. pic.twitter.com/SE5hqpdSuO

— Joey Richards (@JRDrafts) June 26, 2021
Cushenberry on the other hand posted a 7.41 RAS coming out of college, which is by no means bad, but also doesn't compare to Meinerz's amazing numbers.
Asking for Meinerz to step in year one and start in the NFL is a tall task to put it lightly. As stated earlier, Meinerz is coming out of an NCAA Divison III program while also attempting to adjust to a new position. It would be extremely rare for an athlete with this set of circumstances to play at even a league-average level and maybe unfair for Meinerz to be thrust into this position so early.
Because of Cushenberry's experience and improved play down the stretch of last season, he is probably the safer and more reliable option of the two players this season.
With that being said, it is unclear whether Cushenberry can improve enough to secure this position long term.
Down the road, Meinerz has a great chance of stealing the starting center position from Cushenberry with his tenacity as a blocker and elite athletic profile. Meinerz upside as a center is tremendous and matching this potential with one of the best offensive line coaches in the league in Mike Munchak could pay off massively for the Broncos in the long run.
If Cushenberry does take the necessary steps in securing the long-term center role for the Broncos, Meinerz's three-position versatility could come in handy serving as depth short-term and as a guard replacement long-term.
While the center position may not interest everybody, the die-hard members of Broncos Country should keep a close eye on this battle. Both players, young and drafted in the same round just a year apart make this an interesting competition not just for this season, but for years to follow.