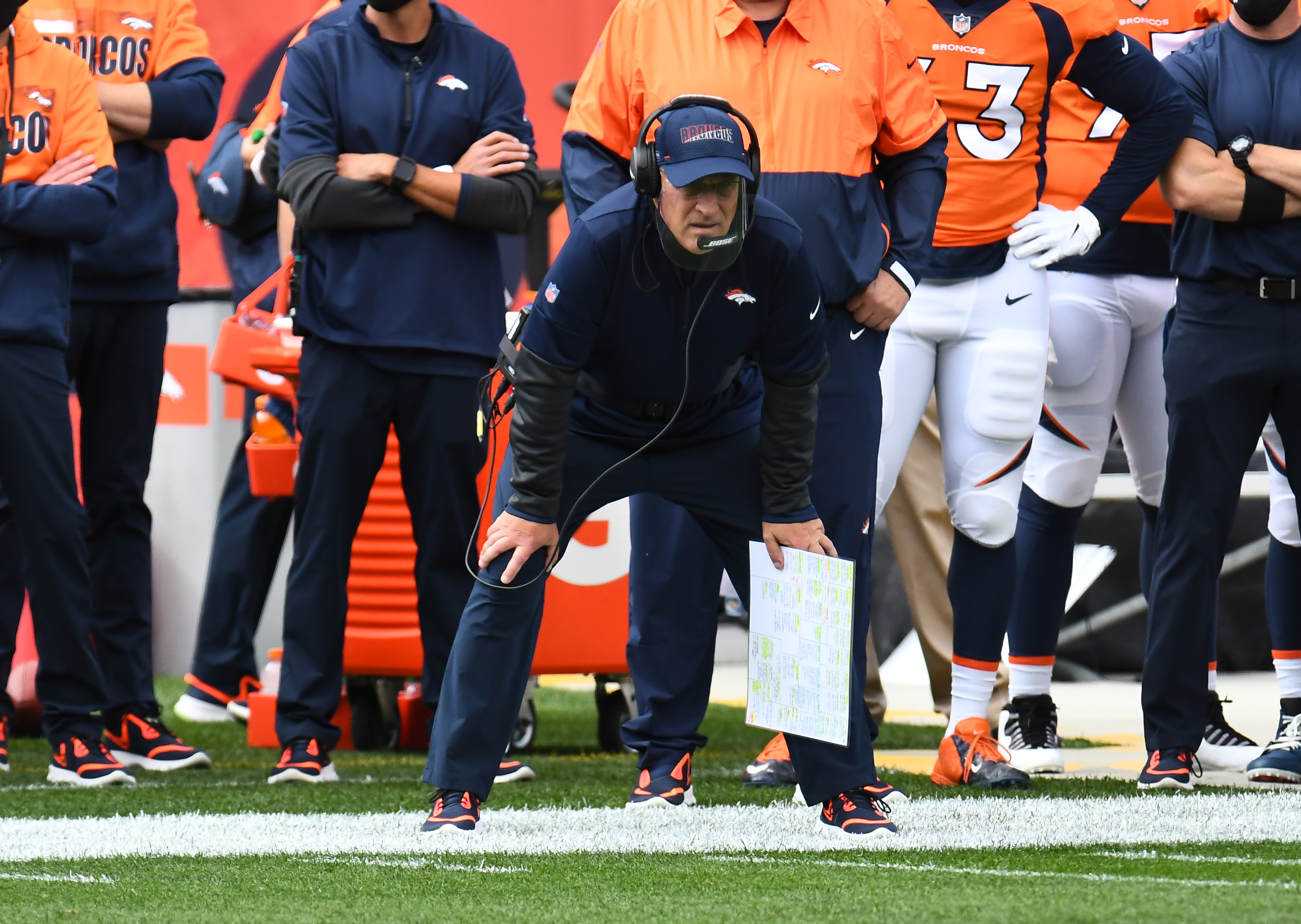 Hired in 2019, Head Coach Vic Fangio has had a rough start to his career with the Broncos, finishing with two back-to-back losing seasons.
With a new general manager in George Paton, Fangio's job could very well be on the line depending on this year's performance.
For Fangio, he hasn't exactly had luck on his side. Whether it be through bad quarterback play or a substantial amount of injuries to his team, evaluating Fangio's performance as a coach has been tough for Broncos Country to gauge.
Unfortunately, The NFL moves fast. As a head coach, you either win or you don't, and excuses very seldomly matter to executives.
If Fangio wants to extend his career with the Broncos past the 2021 season, they must become a winner. In fact, they must make the playoffs. Winning buys you time in the NFL and to miss the playoffs three straight seasons will at the very minimum put you on the hot seat.
To do this, it is imperative that Fangio, well regarded as a defensive genius, gets the most out of this new and improved defense Paton has supplied him with.
By and large Fangio's most talented defensive group since he took the job, the 2021 defense performing well should be of little worry to Broncos Country.
Fangio's track record speaks for itself. His philosophies are becoming somewhat of a trend in the NFL and his experience is unmatched. Looking at what Fangio pulled out of last season's injury-riddled defense, it would be an absolute shock to see this Broncos group not at the minimum be good while the ceiling is sky-high.
Fair or not, whoever is the Broncos starting quarterback next season must perform better than we have seen in years past. While this may be the most discussed and played out talking point of this offseason, it is absolutely imperative to winning football games.
We often see situations like this all throughout the league. It is completely unfair to judge any head coach based on the roster that the general manager assembled but Paton is new to the job and looks to be secure in his position for the near future. At the end of the day, Paton's decision on the quarterback this offseason could very well be the reason Fangio succeeds or fails.
From a general manager's perspective, it is the head coach's job to pull the most out of the roster that's been assembled for them and win with it. Paton has made plenty of win-now moves this offseason such as signing Kyle Fuller to a one-year deal, trading up for running back Javonte Williams, picking up Von Miller's contractual option, and many more. All these moves indicate that Paton expects a winner this season.
For the Broncos to live up to these expectations, they have to stay relatively healthy. Last year was a disaster as far as injuries go and hopefully the injury luck is on their side because of it this season. While Paton has done a great job of bringing talent onto the roster, that won't matter if they can't play.
Fangio did a phenomenal job of working with subpar talent, to put it lightly, on many occasions last season but to make the playoffs and compete with true contending teams, they will need their top-tier talent on the field.
While we all love Fangio's defensive schemes and philosophies, clock management has continued to be an issue through his two seasons as a head coach. If the Broncos' defense is as good as many expect it to be, it is fair to assume that they will be in a lot of close games, making this essential.
Fangio is a 62-year-old coach and part of the appeal of hiring such an old coach is under the assumption that mistakes like this would be limited. Entering his third year and with plenty of experience, this should be an issue of the past this season.
A big issue we saw last season was trying to catch the very young Broncos offense up to speed in what may have been the weirdest NFL offseason of all time. COVID limited the time the team had together, ultimately having a negative impact on such a young team.
With a full offseason to prepare, it is essential we see some sort of jump in performance from the Broncos' young core. As is the job of any Head Coach, the team has to be prepared for the season ahead.
While the writing isn't on the wall just yet, Paton has constructed a roster that looks to be in win-now mode. With two back-to-back losing seasons under his belt, the Broncos have to start winning to ensure the safety of Fangio's job.
The life of an NFL Head Coach is rarely fair as a multitude of uncontrollable events can transpire but it is what executives demand of you, unfortunately. All of these circumstances could eventually decide Fangio's future with the Broncos.