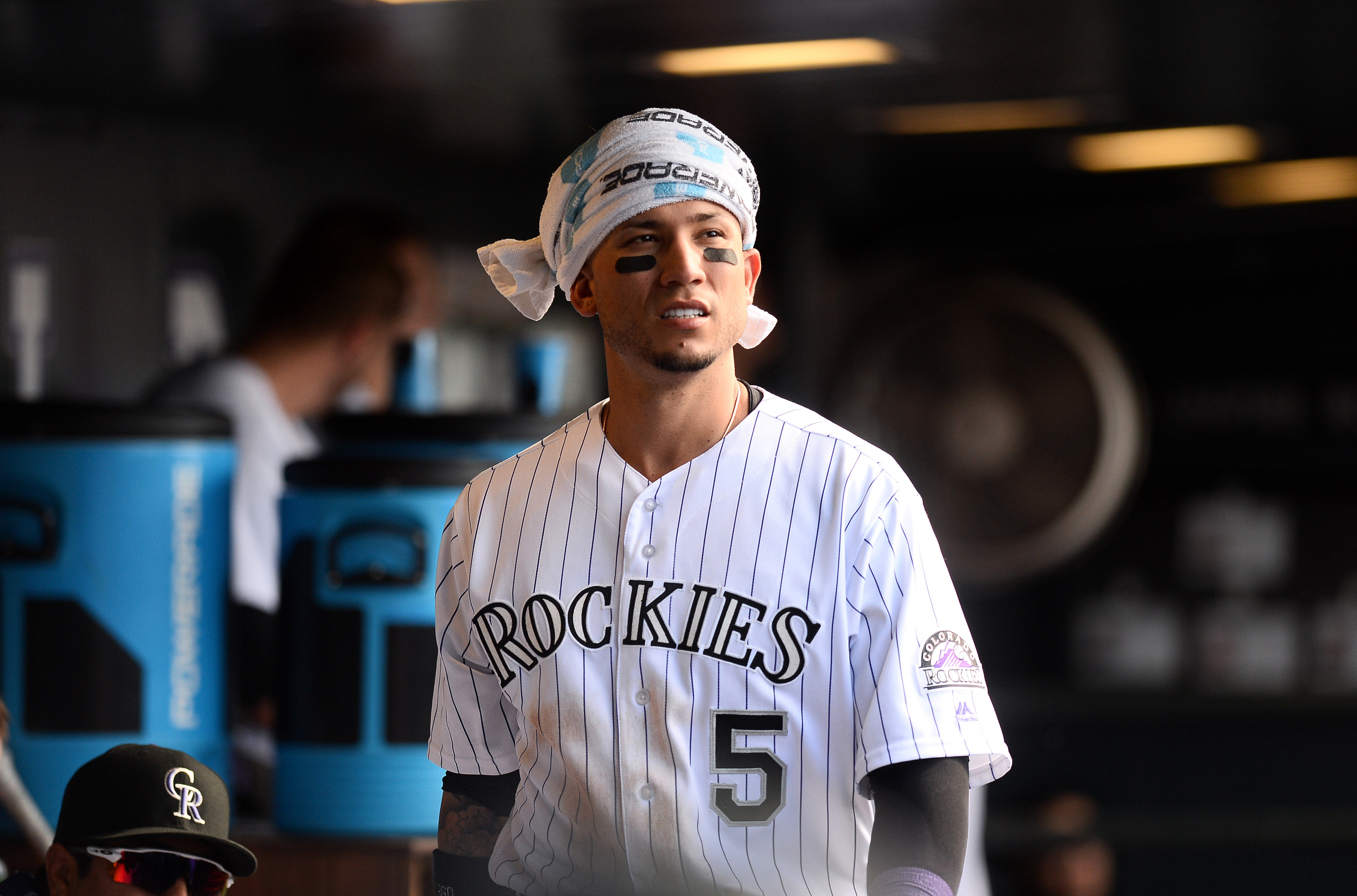 Jon Heyman of MLB Network reported yesterday that Carlos Gonzalez has become increasingly upset and frustrated with not winning and is willing to part ways with the club if things do not change quickly:
"Gonzalez has expressed an interest in going elsewhere and people around the team are aware of it (Rockies GM Jeff Bridich said he would keep all those conversations "private"), and the Rockies will likely float not one but two outfield stars."
However, Gonzalez has denied all allegations of him requesting a trade, saying:
"Nothing is true, because obviously I haven't talked to anybody. I haven't said that to anybody. Not even my wife, or my kids, or my mom. I never complain about wanting to go somewhere else."
Nevertheless, that got me, and I'm sure the rest of the baseball world, thinking about what the future holds in store for the 30 year old.
Here are three options the Rox have when it comes to CarGo's future with the club.
Keep Him
Lets face it, it's going to be extremely difficult for the Colorado Rockies to deal another cornerstone player for the second year in a row.
Gonzalez has been here since the 2009 season and has cemented himself in the hearts of Rockies fans everywhere.
Guys like Gonzalez don't grow on trees. His jaw-dropping home runs, mixed with his impressive clubhouse leadership, makes Gonzalez one of the most-liked and respected players in all of baseball.
In his time as a member of the Rockies organization, Gonzalez is a .297 hitter with 190 bombs. Not only is he one of the best hitters in Rockies history, but he's been one of the best hitters in all of baseball throughout his career.
The Rockies have essentially a year and a half of CarGo before his contract expires, and they should take advantage of that. They have been trending in the right direction all season long and should only get better as the Rockies young pitching corps continues to develop.
Winning may not be as far off as some think.