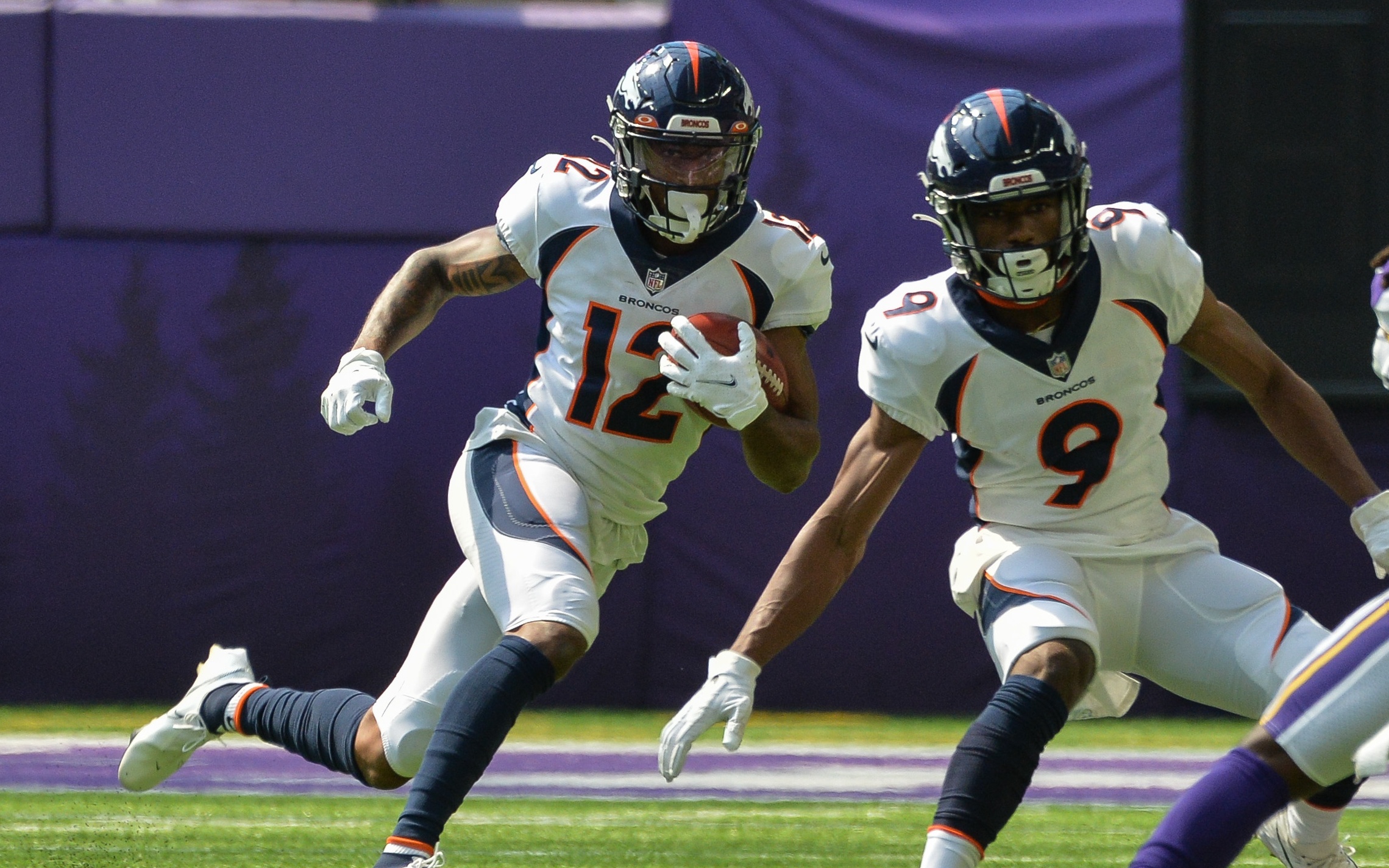 It's that time of year again, when the dog days of summer are coming to a close and we inch closer to real football.
Tonight, the Denver Broncos host the Los Angeles Rams in the final preseason game of the year, and the orange and blue will actually play some of their starters while the visitors will not.
It's an interesting decision to be sure, even if the starters will likely only play a series or two, and Vic Fangio has to hope it doesn't come back to bite him in the form of an injury.
Von Miller and Courtland Sutton expected to play
Speaking of injuries, Miller was hurt in the final training camp practice last year and then Sutton's season came to an end in Week 1.
The good news is, Miller's surgically repaired ankle is good to go and ready for the rigors of the regular season. Sutton's knee, however, may not be 100 percent but both players want to test themselves tonight either way.
Miller really didn't want to play on turf in his first game back, which is why he sat the first two weeks of the preseason — at Minnesota and at Seattle last week. Considering he will be going against a backup tackle for the Rams in likely Chandler Brewer, Miller should have a relatively easy time pressuring the QB. And while that won't necessarily be an indication he's ready to do the same against starters, it will serve as a confidence-builder going into the regular season kickoff in New York against the Giants on Sept. 12.
Sutton will be lacing it up for the first time this preseason for a game, and that will mean playing some toss and catch with new starting quarterback Teddy Bridgewater. Both Noah Fant and Jerry Jeudy were impressed with Bridgewater's accuracy and ball placement back in May, and it seems likely that improved accuracy from the position will result in better numbers for Sutton, too.
Considering Sutton and Fant have been no-shows during preseason so far, the Broncos offense has been buoyed not only by Jeudy and KJ Hamler's abilities, but Trininty Benson's as well as backup tight end Eric Saubert.
Which takes us to our next thing to watch for, depth battles.
Fighting for roster spots at wide receiver
There are a ton of battles going on right now as the Broncos can keep only 53 players on the active roster, so we can't get to them all. But, let's highlight the rest of the receiving corps.
Sutton, Jeudy, Hamler and Tim Patrick are all locks to make the roster, and Benson has certainly made a case as the fifth or sixth-best receiver, but will the Broncos keep seven on their roster?
Two weeks ago, Benson caught a touchdown from both Bridgewater and Drew Lock in the team's win over the Minnesota Vikings and in both games combined, he has six catches for 46 yards this preseason. At 6′ and 180 pounds, Benson fits in well at either the No. 2 receiver position or even in the slot, depending on how the team wants to use him. And, he's been contributing on special teams, which should help him make the active roster.
But Benson's not a lock to make it.
Tyrie Cleveland — a 6'2″ and 209-pound receiver — was a valuable depth piece to the Broncos last year, playing in 10 games. Like the other names on this list, Cleveland has to be able to contribute on special teams and he can as a returner, but he's not the best of the bunch.
That is likely Diontae Spencer, who's been the team's main punt and kick returner the last two seasons. How could we forget his electric punt return touchdown last year? But, Spencer is more a specialist-focused player; he rarely makes an impact as a receiver in the offense. And at 5'8″ and 170 pounds, he's about as small as they come in the NFL.
Then, there's also rookie Seth Williams as well as Kendal Hinton fighting for a spot.
Who the Broncos decide to keep will definitely rest on whether they can be used at multiple positions and in multiple units on special teams. Tonight will give them all a chance to continue to prove they're worthy of making the cut.
Of course, there are battles at cornerback, linebacker, along the defensive front and on the offensive line, too. This may only be a preseason game, but it may as well be the Super Bowl for many young players.
The Broncos and Rams kick off at 7 p.m. MT tonight in Denver and the game can be seen on KUSA.