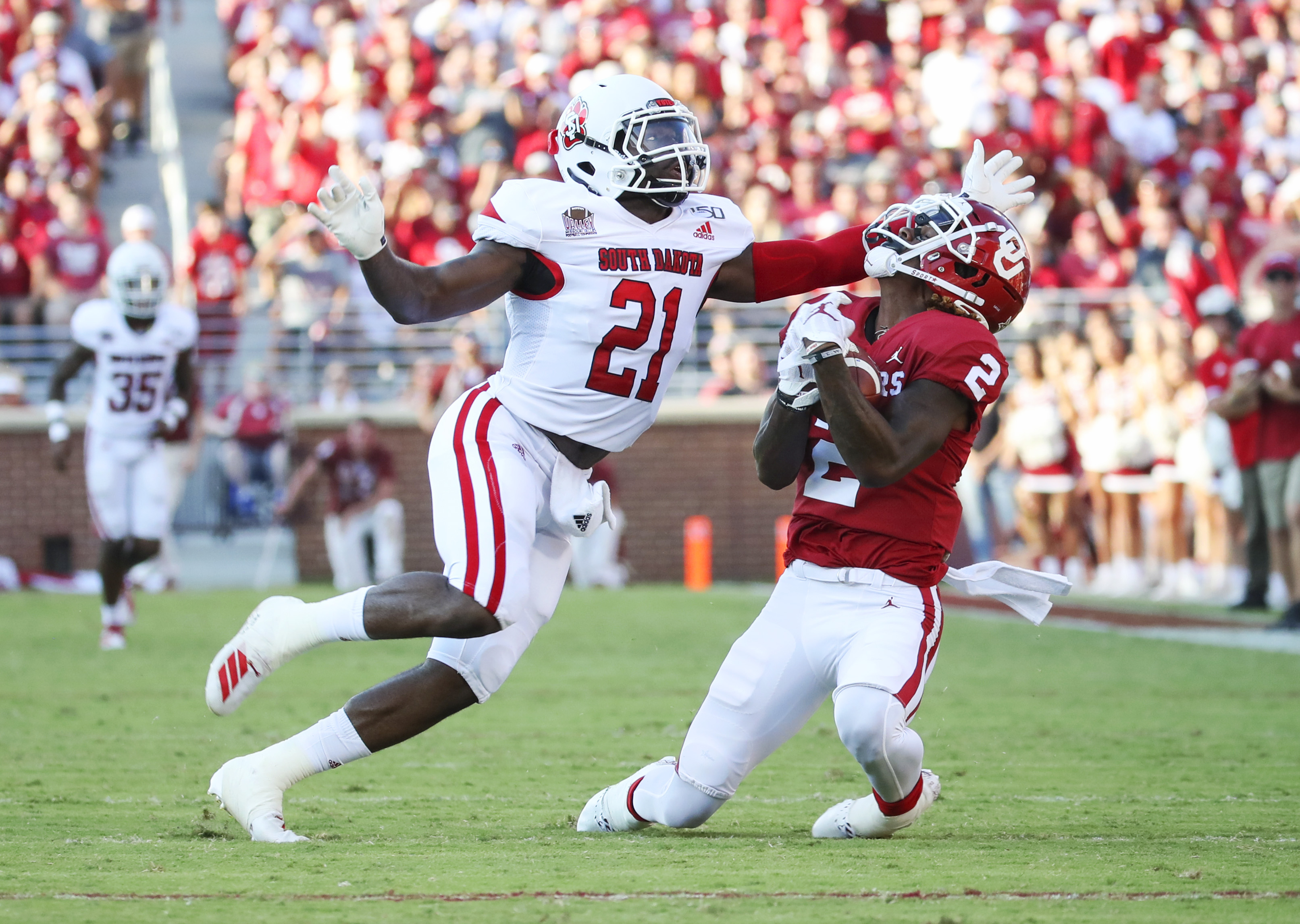 The last two drafts have been instrumental in the Broncos rebuilding their talent back to where it was in 2015.
Their success notwithstanding, they still have a very long way to go. Here are some of the top players the Broncos could target on the offensive side of the ball to fill their remaining holes on offense.
Wide Receiver CeeDee Lamb, Oklahoma
If there's one thing the 2020 draft has, it's wide receivers. Laviska Shenault and Jerry Jeudy are the top two, with Shenault looking like Deandre Hopkins and Jeudy looking like Odell Beckham Jr. CeeDee Lamb isn't far behind.
Among the past few year's wide receiver classes, Lamb being listed at the top of his position group would be a no-brainer, but Shenault and Jeudy are just too exceptional.
With Shenault and Jeudy each pegged to go in the top-10 picks, Lamb could be a perfect pass-catching target for the Broncos in next year's draft.
Building a receiving corps is like building a basketball team. You don't want a team comprised entirely of big, lumbering centers that can't shoot the ball, but you also don't want a team made up of five quick, but small point guards.
With Courtland Sutton, the Broncos have their big-bodied jump ball receiver to fill Demaryius Thomas' previous role in the offense. On the other side, they don't have someone pegged to replace Emmanuel Sanders' speed and the way he slices through defenses.
Lamb could very well be that guy.
Offensive Tackle Andrew Thomas, Georgia
If you loved Alabama offensive tackle Jonah Williams (drafted 11th overall by the Bengals) last year, then you'll love Andrew Thomas. They are nearly identical prospects, but Thomas has the better body for an NFL tackle.
Both Williams and Thomas are near-perfect prospects. Their technique is immaculate, their athleticism is rare, and their character is excellent. Where they differ is arm length. The bare minimum arm length usually accepted by scouts for offensive tackles is 33 inches. You need long arms so you can grab the pass rusher and keep him at bay, similar to the importance of reach in a boxing match.
Thomas' length is one of the very best in his draft class, contrary to Jonah Williams. 49ers' second-year tackle Mike McGlinchey was an excellent prospect and sets a high bar, but Andrew Thomas may be the best tackle to enter the draft in years and would immediately solidify the Broncos' front.
Center Tyler Biadasz, Wisconsin
The last problem area for the Broncos on offense is right in the center of their line. Connor McGovern, who played well at guard last season, has continued to struggle at center.
While tackle gets all the praise along the line, center is almost as important. They are the quarterbacks of the offensive line and right now the Broncos' linemen are working with a subpar general.
Where better to find a replacement at center than Wisconsin, where they've been pumping out interior offensive linemen for decades. Biadasz shows excellent leadership skills on Wisconsin's line and the type of grit the Broncos have valued in the trenches
He needs to improve his consistency, especially in regards to his technique. If the Broncos end up surprising people with a 9-7 or 10-6 season, Biadasz could be the perfect pick in the middle of the draft order.