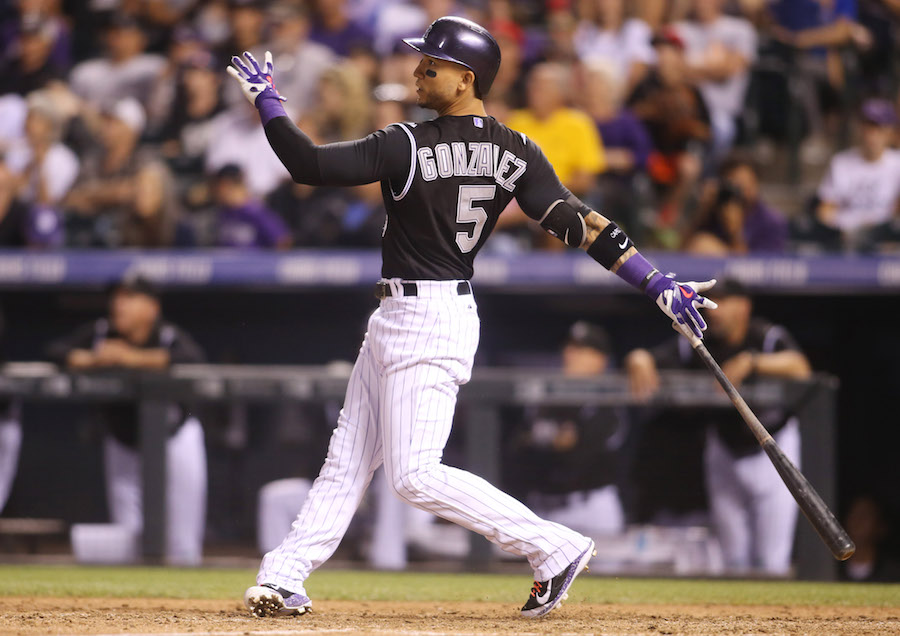 Another year, another losing season. The Colorado Rockies are again putting the final touches on a disastrous season. Colorado is going to end up with a top-5 and general manager Jeff Bridich has some major questions to address in the offseason.
Are the Rockies going to trade Carlos Gonzalez? Will the choose to re-sign manager Walt Weiss? How are they going to upgrade their rotation?
Bryan Kilpatrick of Purple Row joined Renaud Notaro and Dee White to discuss where the Rockies go from here. Kilpatrick's overriding theme was "from the ground up". I don't think many people would disagree that this team needs to be completely dismantled and built from scratch.
Listen to the full interview below.
Catch Notaro and Big Dee M-F from 6p to 8p on Mile High Sports Radio AM 1340.