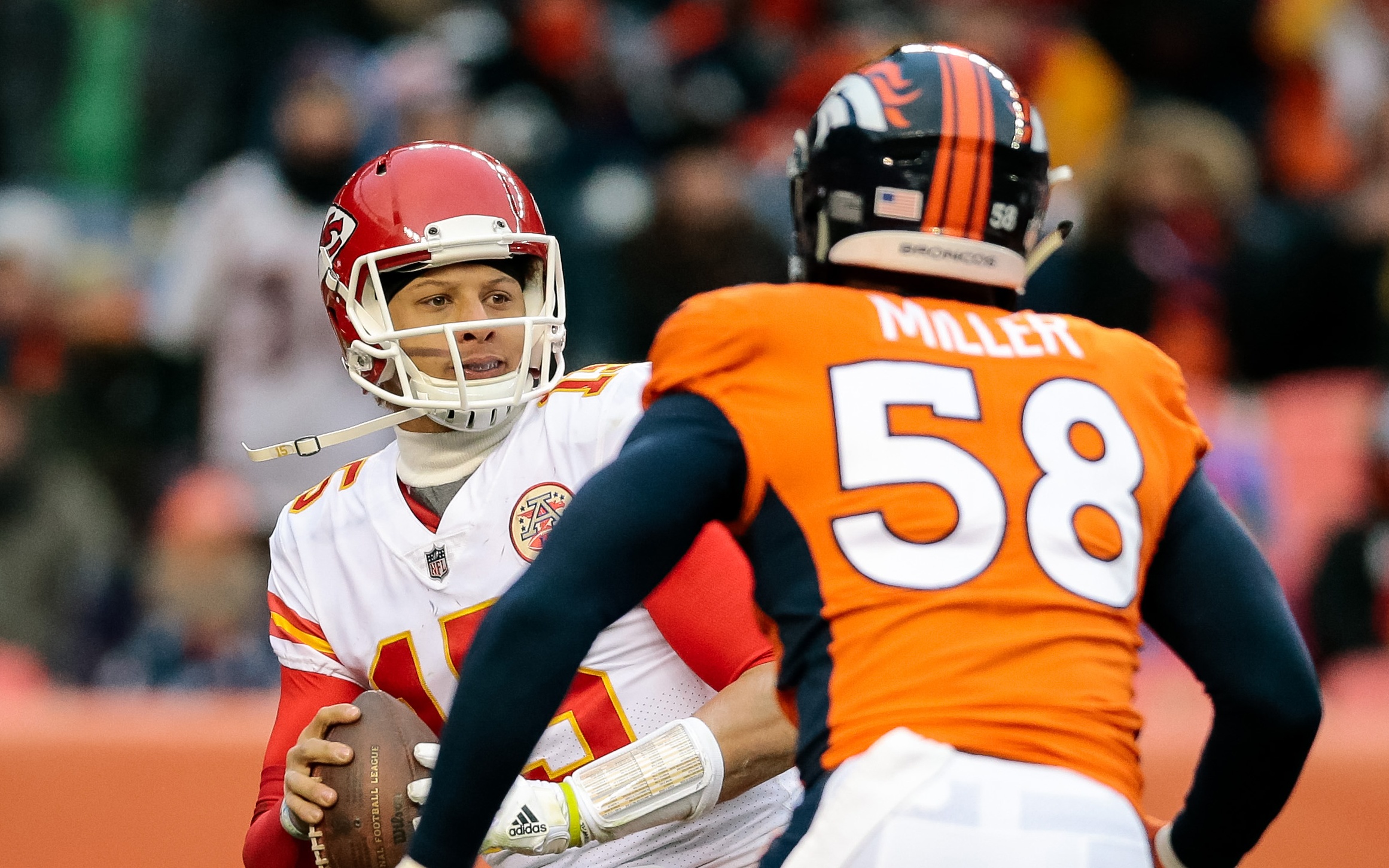 Yesterday, we took a look at how Justin Simmons is solidifying his spot among the NFL's top safeties, but now, let's take a look at how Von Miller is maintaining his standing, despite injury.
In a season-preview series, ESPN's Jeremy Fowler asked 50 different NFL executives, scouts, coaches, and players to rank the top players at every position. When it was time to rank the edge rushers, Miller got some love, though Bradley Chubb missed the top-10 list and the honorable mentions.
Although Miller didn't play a single snap last season, he was still voted as the NFL's sixth-best edge rusher, after being ranked fourth last year. More surprisingly though, Miller still got votes as the best edge rusher in the sport.
"The Broncos said plenty about Miller's place in the game by picking up a $17.5 million option for an aging player in a salary-cap-strapped year during the pandemic," Fowler wrote. "It's because Miller is still a premier player, even with the ankle injury that derailed his 2020 season last September. He has averaged 0.79 sacks per game for his career, tied with J.J. Watt for second among any player with at least 100 games played. Only Reggie White is ahead of them."
Fowler is right. Another team would have happily given that money to Miller. Just look at what the Cardinals gave a much-more washed-up player in J.J. Watt, who struggles on the edge at this point in his career. Picking that option up also saved the Broncos from opening up a massive hole at edge rusher.
"He's still the best when he's healthy," an NFC exec said via Fowler, in case you needed any more assurance that he would've gotten paid. "He's No. 1 on my list. His ability to win off the edge with bend is still second to none."
If Miller is able to return to anything close to the form he showed throughout earlier phases of career, the Broncos will greatly improve in the win-loss column.
"He understands what it takes to win, so I'm not so worried about his injury," an AFC defensive coach said. "He knows what it takes to win."