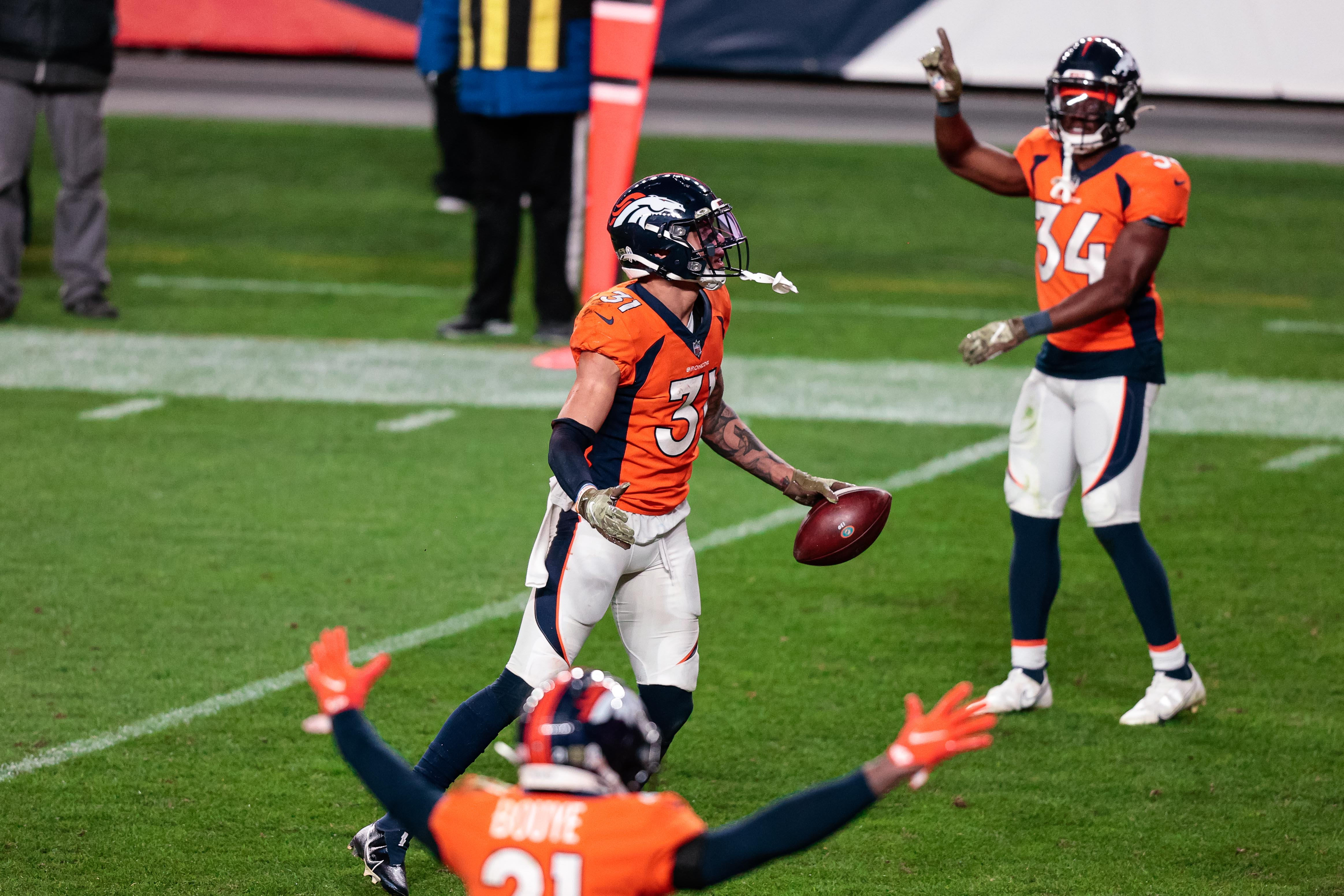 This offseason, it feels like Justin Simmons is finally getting recognition for being one of the best safeties in the sport.
First, he was named to the Pro Bowl, and then he signed a contract that made him the highest-paid safety in NFL history. Ever since, he's been cropping up on numerous lists ranking the top players, defenders, defensive backs, and safeties.
His latest honor? Simmons was ranked as the NFL's second-best safety, behind only Pittsburgh's Minkah Fitzpatrick, by a panel of 50 league executives, coaches, scouts and players.
He climbed to that No. 2 spot, after being ranked seventh last year. That's quite the improvement, especially when considering that no one ranked him lower than fifth in the voting. Meanwhile, multiple panelists ranked Simmons as the top safety.
"Some who voted Simmons over Fitzpatrick — and there were more than a few — argue he covers more of the field," ESPN's Jeremy Fowler, who orchestrated the piece and put it all together, wrote. "They make the case that Pittsburgh's fire-zone scheme helps Fitzpatrick make plays downhill, while Simmons must play a post route as smoothly as a slant. The Steelers would argue Fitzpatrick does all that toom but the word 'complete' gets thrown around with Simmons a lot."
One thing Fowler's piece made clear — which is certainly worth the read — is that all different sorts of figures from all around the league possess a great admiration for Simmons.
"Smooth range, outstanding open-field tackler, elite ball skills," a coach from the AFC said about Simmons via Fowler.
Fowler also quoted an NFC-based executive as saying, "He's a traditional free [safety] who will cover ground and also come down and hit you. He might lack the elite athleticism of [Budda Baker or Jamal Adams] but he can play physically, too."
However, even that point on athleticism is debatable.
According to Simmons' 'Relative Athletic Score', or 'RAS' he ranks among the top 6.2 percent of safeties from an athletic standpoint, with a RAS score of 9.38. For comparison's sake, Baker (5.43) and Adams (5.70), scored well below that.
It seems like Simmons truly is "complete".