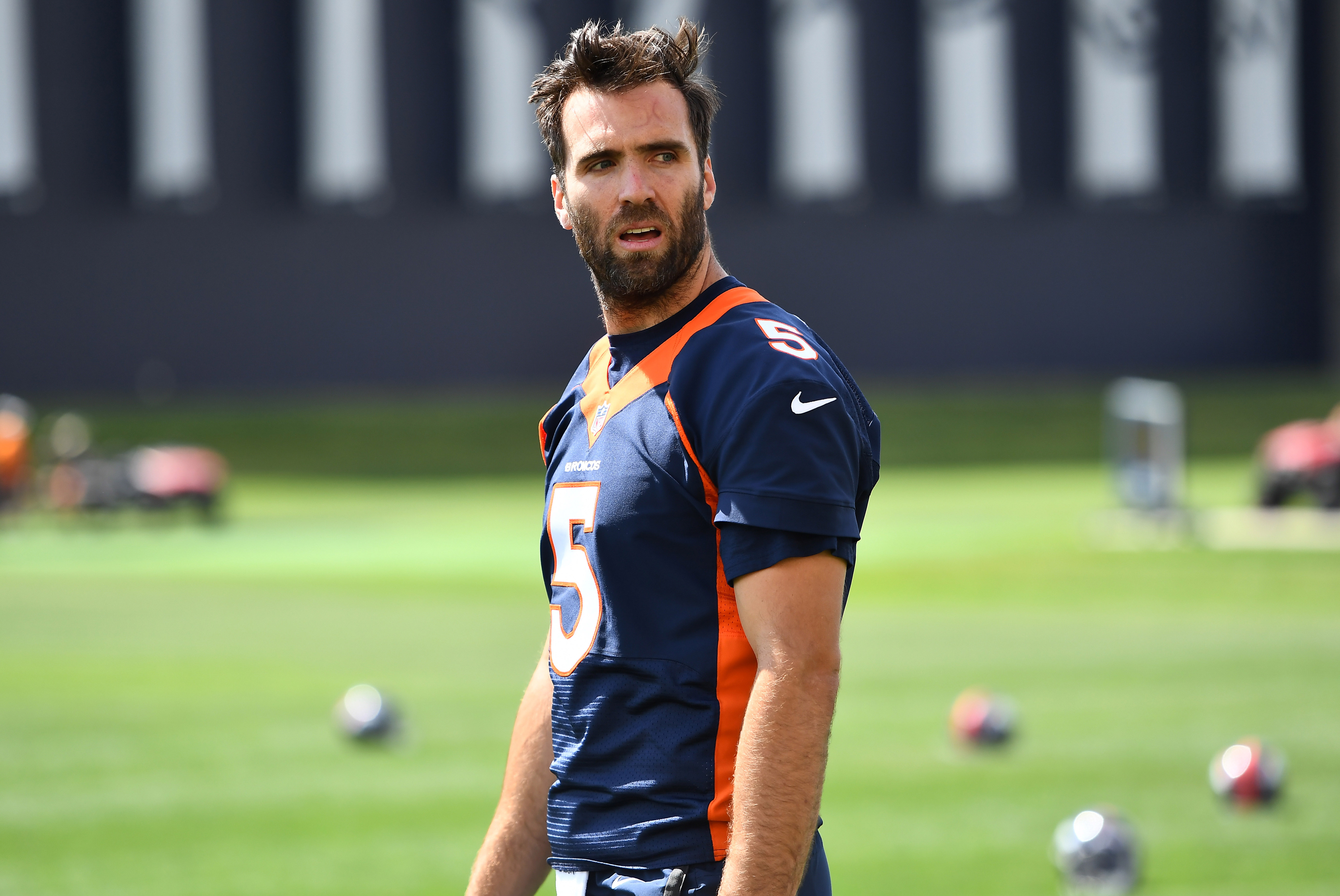 Heading into the 2019 season, the Broncos completely scrapped their quarterback room, trading Case Keenum to Washington, and bringing in Joe Flacco and Drew Lock to get things back on track.
However, even with more help at the quarterback position, the Broncos find themselves looking at up at their division rivals.
1. Kansas City Chiefs
There should be no surprise here, as the best quarterback in the division and possibly the league has to be Patrick Mahomes. The league's reigning MVP should only get better heading into his second year starting and his third season under offensive mastermind and quarterback guru Andy Reid.
Reid's offense gave Donovan McNabb Hall of Fame caliber numbers and revitalized Micheal Vick's career after spending two seasons in jail. Now, given a quarterback that appears to be one of the most talented we've ever seen, along with the Aaron Rodgers or John Elway's of the world, the sky's the limit for Mahomes.
Mahomes is currently the odds-on favorite to win MVP in 2019, doing so would make him the first back-to-back MVP since Peyton Manning and put him in a class where Joe Montana, Brett Favre and Jim Brown would be his only other peers.
It's hard to imagine Mahomes matching the numbers we saw last season, especially given the lingering Tyreek Hill situation. That being said, stats don't necessarily equal quarterback play and a world where Mahomes' stats are lesser but he solidifies himself as the best quarterback in the league seems likely.
2. Los Angeles Chargers
Put Philip Rivers in just about any other division in the league, and he makes a strong case for the No. 1 spot. However, with the reigning MVP in the AFC West, Rivers slides to the number two spot.
Despite a stellar 15-year career, Rivers has never made it to a Super Bowl, but his 2019 squad will give him one of his best chances to do so. The Chargers' talented receiving core should get better even with Tyrell Williams trading in navy and yellow for silver and black, as top-10 pick Mike Williams gets another year of seasoning, and Hunter Henry comes back from a torn ACL.
Rivers also quietly had one of the best seasons of his career in 2018. On his way to leading the Chargers to a 12-4 record, the third-best during his tenure, he completed 68.3 percent of his passes (second-best of his career), for 32 touchdowns (third-best), and a passer rating of 105.5 (tied for best).
While Mahomes may be the front-runner in the MVP race, Rivers is very appealing as a dark horse bet.
3. Oakland Raiders
Now in his second year in Jon Gruden's offense, with added weapons Antonio Brown, Tyrell Williams and rookie running back Josh Jacobs, Derek Carr needs to have a big year, and he'll do just that.
Jon Gruden's offense is incredibly quarterback friendly once one gets a grasp on the verbiage, and now in Year Two, it's easy to assume Carr has it down. Gruden's offense made Brad Johnson a Super Bowl winning Pro Bowler and Rich Gannon a two-time first-team All-Pro selection and MVP.
Carr is much more talented than either of those guys and his weapons are far superior. It's easy to forget that just three seasons ago, Carr was nearly an MVP before he suffered a broken leg. Although he isn't the Rivers or Mahomes discussion, watch for Carr to return to his elite, pre-injury form in 2019.
4. Denver Broncos
No matter what you think of Joe Flacco, it's hard to put the Broncos anywhere outside of the cellar for now. Drew Lock could make this a different conversation heading into 2020, but with Flacco the presumptive starter, the Broncos clearly deserve to be ranked dead last in their division.
Even if Flacco returns to his peak 2012 form that won him a Super Bowl, it would be hard to put him over Patrick Mahomes or even Philip Rivers in his own division, and that's an incredibly unlikely situation.
The Broncos are hoping that a return to the zone blocking scheme and the thin mile-high air aid Flacco in a return to being borderline-elite, but that roll of the dice is infinitely more likely to go the way of the Case Keenum experiment, than the Peyton Manning home run.
It would be surprising if Flacco is still the starter come December, in which case the Broncos will be led by a talented but incredibly raw rookie who won't be ready in Year One.
Once again, the Broncos will need to lean on their defense to win games in the division.