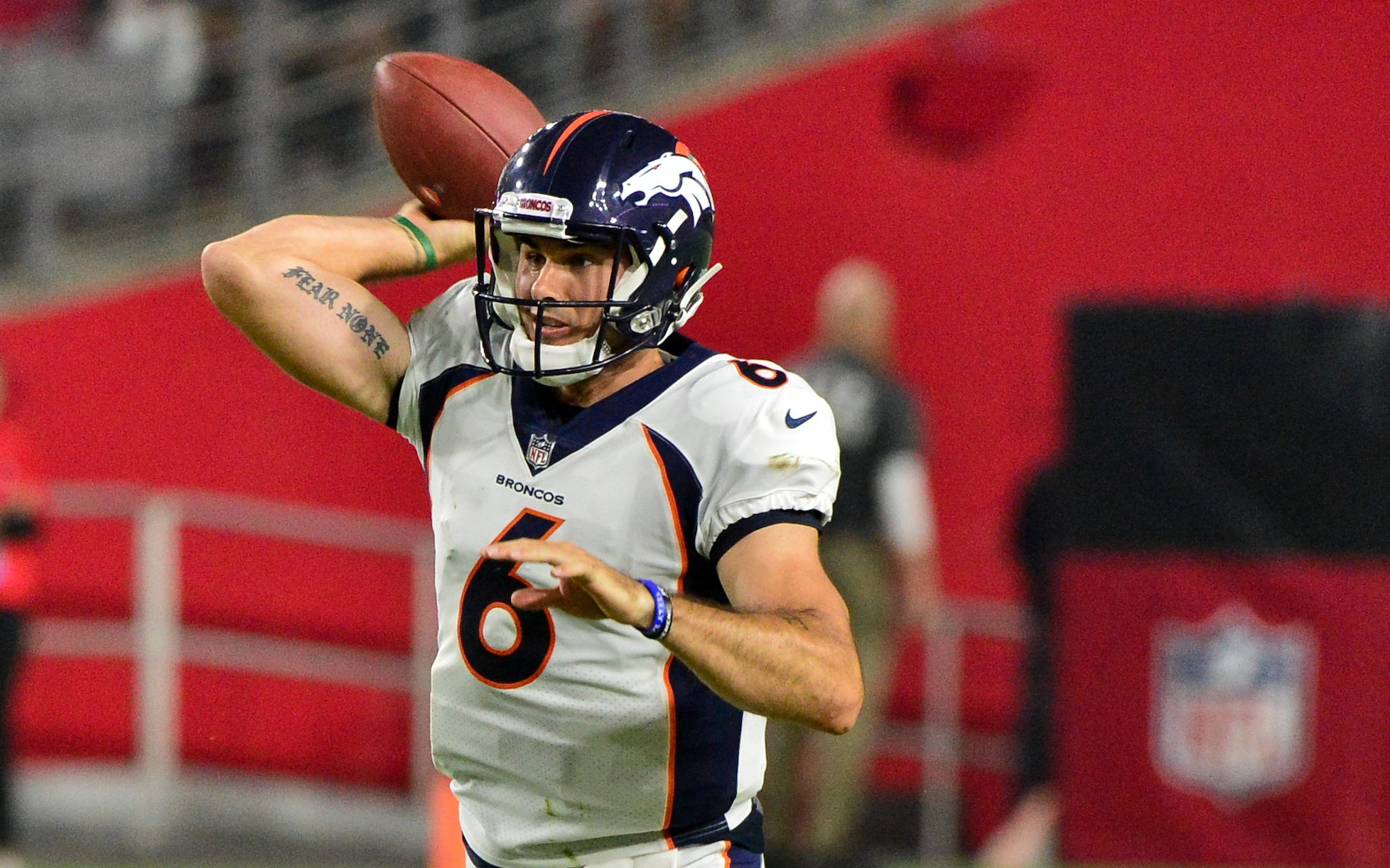 Preseason is over and the Broncos are trying to prove who deserves to make the final 53-man roster.
Unfortunately for Denver Broncos coaches, there were a ton of players from the orange and blue who improved their stock. That's going to make it even more difficult for them to determine the best 53 players, especially considering all the players on the bubble who really played well on Thursday night in the preseason finale.
Let's take a look at whose stock went up and whose went down in the 21-10 win over Arizona:
Stock Rose
Su'a Cravens enjoyed a big hit and tackle to end the first quarter. He had another nice tackle on a running back in the second quarter and blocked well on a punt return.
Joseph Jones knew he needed to make a play to possibly make a roster spot, and his massive hit on a punt return — which was perfectly timed and executed — could, indeed help him be one of the final 53 men on the Broncos roster.
De'Angelo Henderson ran well in the first quarter, racking up four carries for 21 yards, better than a 5 YPC average. He finished the game with 11 carries for 53 yards and added three receptions for 17 yards.
Jordan Leslie enjoyed four catches for 70 yards. That included a huge, 22-yard touchdown reception in the third quarter from Paxton Lynch. He's been mostly a no-show to this point, so that was a solid job by him to prove he belongs.
Josey Jewell dominated, just as he has all preseason long. He led the team with seven tackles. He never looks like a rookie, but more like a veteran ready to make an impact on the team.
Isaiah McKenzie put a 33-yard punt return on tape for the Broncos coaches, which will make it harder to cut him. He looked immediately better than Adam Jones in the punt return department.
Deshawn Williams enjoyed a sack in the second quarter and he's been very impressive this summer in training camp.
Jeff Holland helped end the first half with a sack of Jake Glennon while being held.
Believe it or not, Paxton Lynch played very well to improve his stock a bit, though he's still the third-best quarterback on the roster. Lynch went 14-for-15 for 128 yards and two touchdowns, and even ran in a two-point conversion. Lynch threw his second touchdown of the game right on the money to Matt LaCosse.
Late in the game, Marcus Rush forced a strip-sack fumble and Holland jumped on the ball; great for both of them.
Stock Dropped
Chad Kelly threw an early interception, one of his worst throws of the entire preseason. He finished the first half going 12-for-19 for 126 yards with that pick; overall he played well, but that interception was a killer for the team, as it led to a Cardinals touchdown.
Cornerback C.J. Smith was burned multiple times on the night, including the corner route that set up the Cardinals first touchdown.
The offensive line struggled throughout the first half, playing spotty-at-best football. They must be better all-around if Denver is going to even approach 8-8 this season.