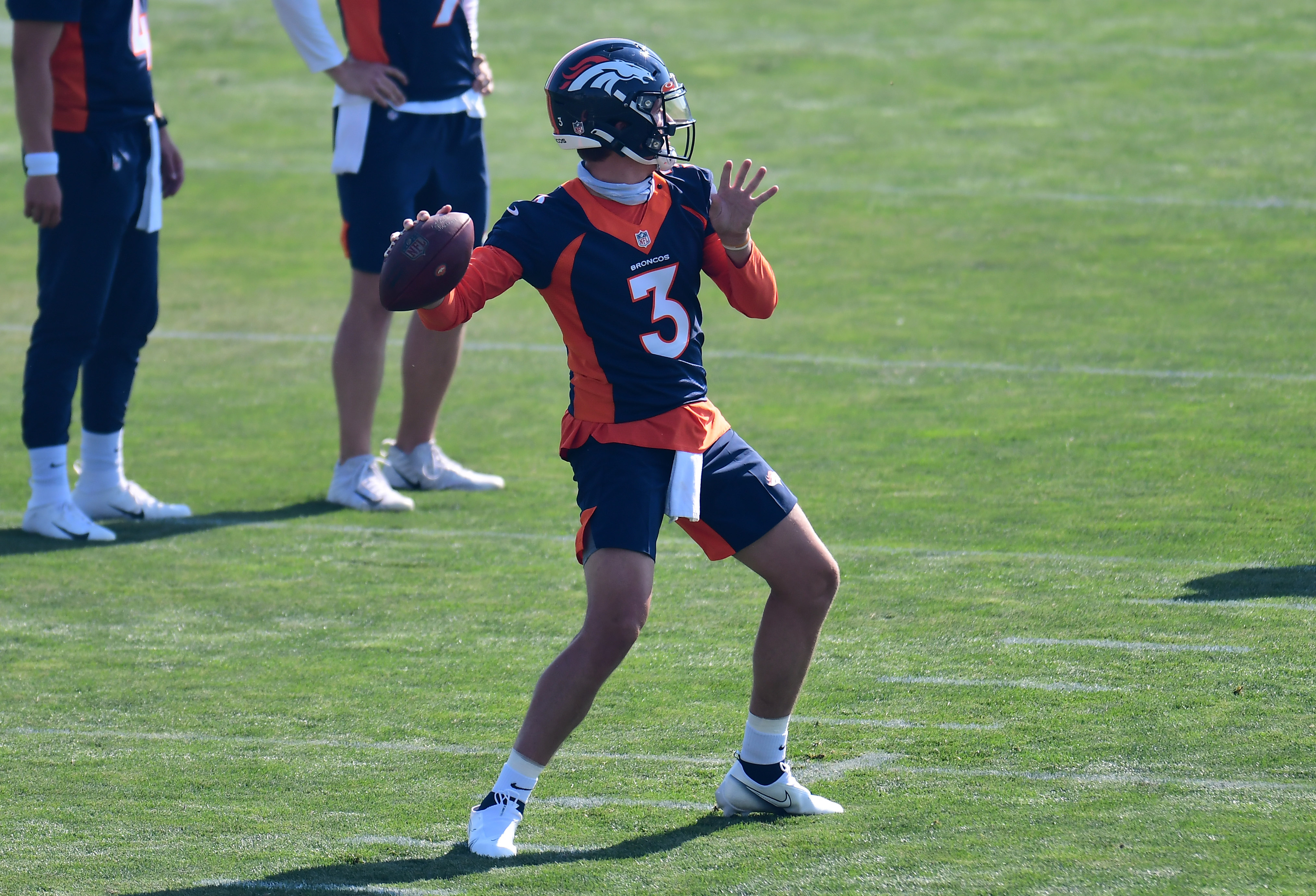 It's no secret that the Broncos have been one of the more injured and beat-up teams in the league this season, but that narrative is slowly starting to flip as some key pieces return from injury.
Here's a look at the playeres that are out, questionable, and returning for the Broncos, as they face the Patriots on Sunday.
Players that are out for Sunday's game
The Broncos are the healthiest they have been in a very long time, as only two of their players are currently listed on the injury report as out. However, along with those two players, the Broncos will also have to be without Dre'Mont Jones and DeMarcus Walker, who were forced to stay on IR another week because the matchup with the Patriots was delayed.
The two players not on injured reserve that the Broncos will be without this week are K.J. Hamler and Jeremiah Attaochu. Attaochu's absence will hurt the defense quite a bit, as they've struggled to find a pass rush with Von Miller sidelined, and Attaochu has been one of the few Broncos that has been able to produce off the edge this season. The Hamler injury is also disappointing as he's struggled to stay on the field this year, with a hamstring injury that has been nagging him since before the draft.
Meanwhile, the Patriots currently have no players listed as 'out' on their injury report for Sunday's game.
Players that are listed as questionable for Sunday's game
Four critically important Broncos are listed as questionable for Sunday's game, and whether or not they play will be pivotal to how the team performs.
For starters, Drew Lock is listed as questionable but is widely expected to play. Vic Fangio said earlier this week that if the NFL hadn't outlawed the 'probable' designation, Lock would be listed as probable. If Lock surprisingly doesn't play though, the Broncos game could be over before it even begins.
Mike Purcell, Melvin Gordon, and Noah Fant are also all listed as questionable for Sunday's game. With Gordon diagnosed to have strep throat following his DUI this week, it seems unlikely that he'll play, but the Broncos are fortunately getting Phillip Lindsay back. It will be tough to be without Purcell against the run-heavy Patriots and the Broncos are also in desperate need of weapons like Fant, so hopefully they're able to return this week.
The Patriots also have some key pieces listed as questionable. No. 1 wide receiver Julian Edelman is questionable and was a limited participant in practice all week, and the same could be said for starting offensive linemen Shaq Mason and Isaiah Wynn.
Players that will return to the field for Sunday's game
The big player that the Broncos will get back on Sunday — outside of Drew Lock of course — is Phillip Lindsay, who is finally ready to come back after his short stint on IR. Lindsay's return will be big for the Broncos, as they'll look to run the ball against a Patriots run defense that is the worst the Broncos have seen all season, or at least since Week 1.
A.J. Bouye could also potentially make his grand return this week, but as he is still regaining his full range of motion, it's more likely he remains on the bench this week, before returning against the Chiefs next week.