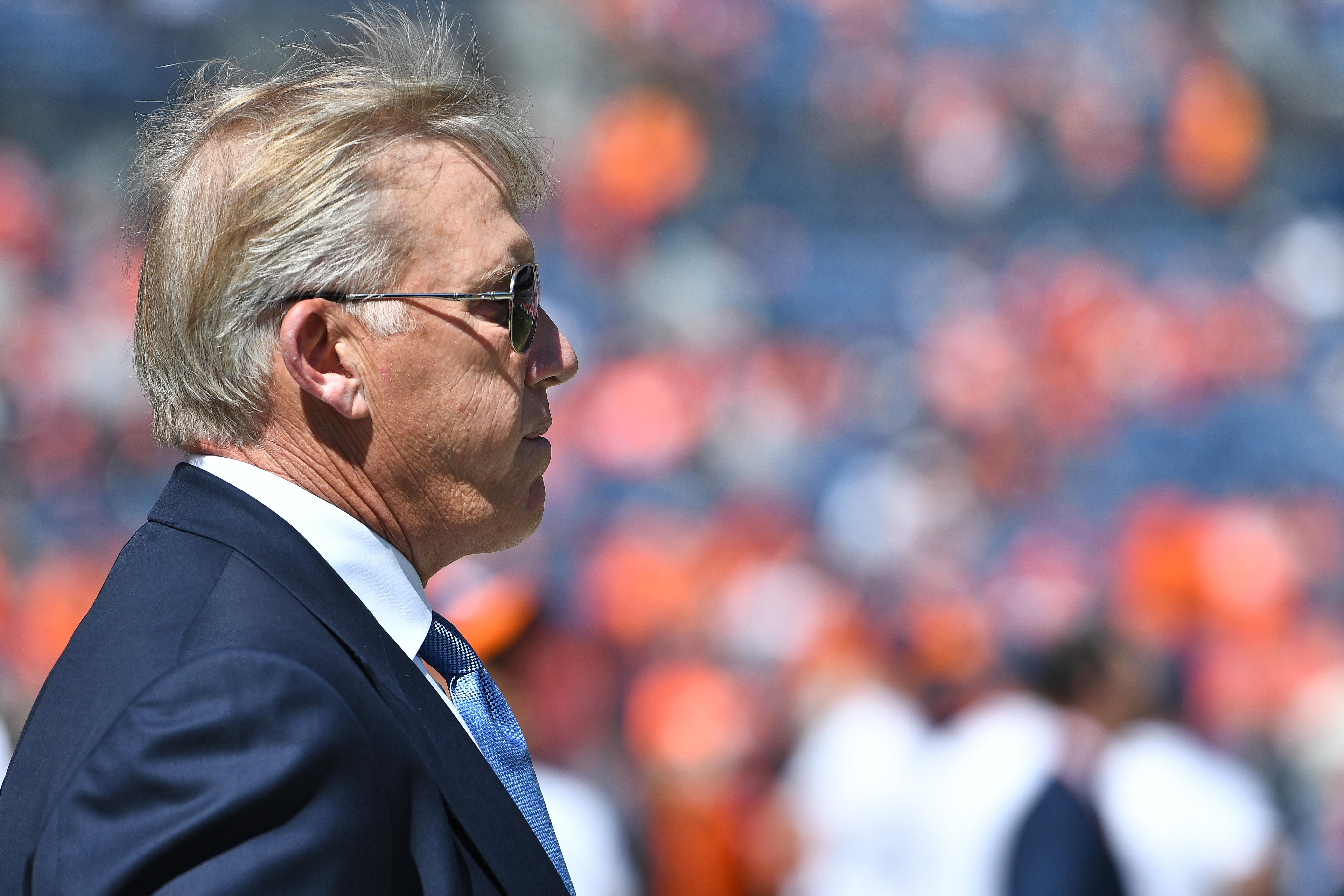 With the AFC and NFC Championship Games in the rear-view mirror, only one NFL game remains until a pivotal offseason for the Denver Broncos begins, starting with free agency.
Denver will have to be both smart and resourceful in free agency, as they barely rank in the top half of the league in terms of salary-cap space with roughly $36 million available. This makes it hard for the Broncos to go after the free agents with a higher price tag, like a quarterback.
Pursuing a free-agent quarterback is made only more difficult by Case Keenum's $7 million dead cap hit. This means that if the Broncos cut Case Keenum, they lose $7 million in the blink of an eye, making it more likely that he'll be on the roster in 2019. Signing draft picks and upgrading at quarterback would leave the Broncos with next to no money to fix the many holes that litter the rest of their roster. Taking that into consideration, here's a look at some of the other roster holes the Broncos could fill, if they choose not to chase a free-agent quarterback.
Right Tackle
Right tackle is set to become one of the Broncos' biggest needs in free agency this year, as current right tackle Jared Veldheer's contract is up and it seems unlikely he will be retained due to his age and injury history. The Broncos could target a more experienced veteran like Chicago's Bobby Massie, who earned a 78.9 pass blocking grade from Pro Football Focus this season, or they could target a tackle coming off their rookie contract like Miami's Ja'wuan James or Cinncinati's Jake Fisher and Cedric Ogbuehi. James and Fisher are names to keep an eye on, as the Broncos were connected to Fisher entering the 2015 NFL Draft. And James would be a plug-and-play right tackle for Denver.
Inside Linebacker
Another hole the Broncos will need to fill is at inside linebacker. Brandon Marshall struggled this year and has continued to battle injuries which could see him to being a cut candidate this offseason. In fact, he's not expected back, per Mike Klis.
The Broncos could not only fill their hole at linebacker but upgrade by signing the Ravens' C.J. Mosley. Baltimore would be smart to block their four-time pro bowler from hitting the open market, but it currently looks like he will be available. Spotrac places his market value at $9.7 million, which is a steal if the Broncos could get Mosley for that little. The five-year veteran is a tackling machine, averaging 121 per year, and he's also forced six fumbles and picked off nine passes in his career. He's the all-around athletic linebacker Denver desperately needs in Vic Fangio's new defense.
Cornerback
The most obvious hole on Denver's roster outside of the quarterback position has to be cornerback, but no high-caliber options exist in free agency. The Broncos could instead look to upgrade on free agent Tramaine Brock's 2018 play with a new number three corner on the open market.
Ronald Darby is probably the best option, but he has suffered a torn ACL which could hurt his value. Vic Fangio could instead opt to bring in a cheaper, healthier option that he already has experience with, in Bears' corner Bryce Callahan, who Spotrac estimates will sign for approximately $7 million annually.
Callahan was graded as the 13th-best cornerback in the NFL last year, but he is a slot specialist, which would change Chris Harris' role a little to an outside-only cornerback. Even if they do sign Callahan, the Broncos will need to find another outside cornerback to play opposite of Harris, either also in free agency, or in the draft.
Spotrac's estimated values are unfortunately unavailable for tackles. But, assuming the Broncos could sign Massie, Fisher, or Ogbuehi for less than $13 million a year, Denver could get one of the best linebackers in the AFC, while upgrading both their secondary and offensive line for less than the estimated $30 million dollars it would take to sign Joe Flacco or a similar free agent quarterback. (That totals the estimated $23 million annually plus the $7 million it would cost to move on from Keenum).
If the Broncos are going to a pursue a quarterback in the offseason, they would be smart to do it through the draft.