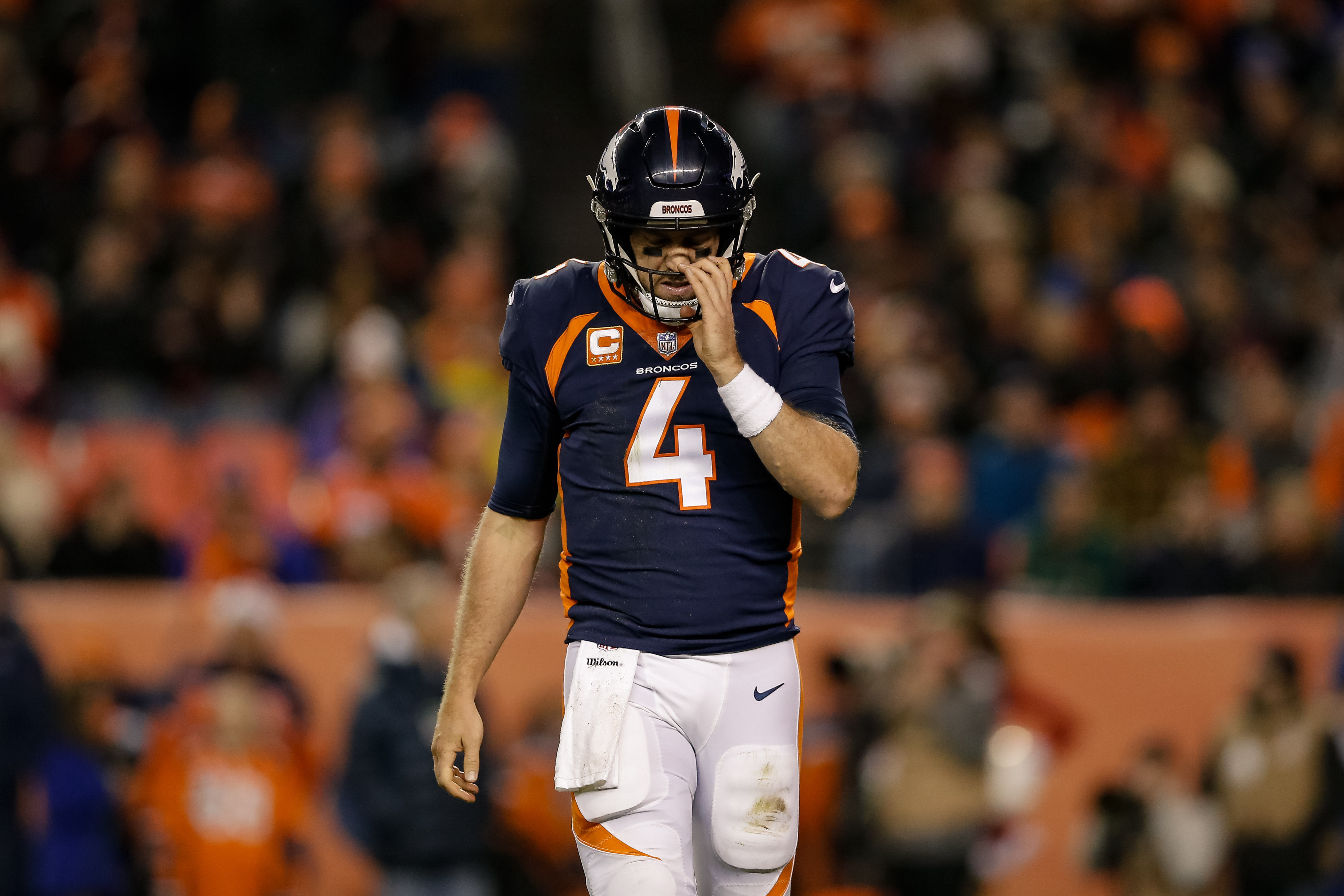 The Denver Broncos have made several great moves in the past year from drafting Bradley Chubb to adding Phillip Lindsay, but several mistakes have also put the team in position to have back-to-back losing seasons, which would be a first since the early 1970's.
Of those misses, what will be the biggest regret for the Broncos? Broncos Blitz podcast host Ronnie Kohrt dives into the regrets Denver could be having regarding several moves they've made in the past calendar year.
From trading Aqib Talib to retaining Vance Joseph, signing Case Keenum to trading Demaryius Thomas. Which move is the biggest regret for Denver? Kohrt breaks down each one and which will hurt the Broncos the most in the long term.
Click here to listen to the full Broncos Blitz podcast with Ronnie Kohrt.
You can follow Ronnie Kohrt on Twitter for more news regarding the Broncos by clicking here and catch up on latest conversations about the Broncos, or listen to the podcast below.
Click here to listen to past episodes of the Broncos Blitz podcast and access the Broncos Blitz archived vault.