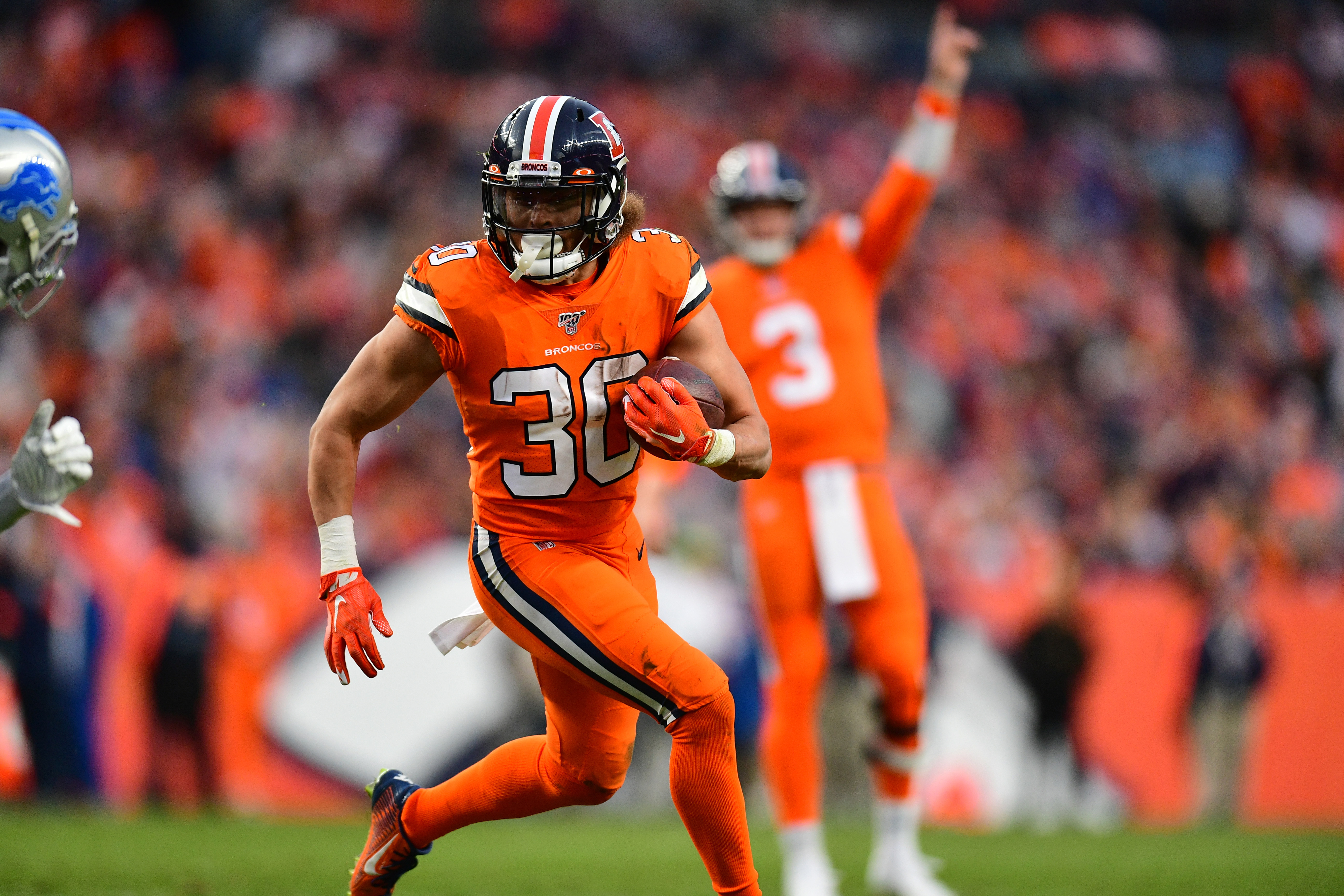 The Broncos are on a new path now with George Paton in the general manager chair and final say over the roster. With that said, he'll have his work cut out for him as the Broncos have a large number of talented players set to be either unrestricted or restricted free agents.
In this article, we'll look at the most prominent restricted free agents, and how the Broncos can make sure they remain with the team in 2022.
Tim Patrick, Wide Receiver
After he was the Broncos second-leading receiver this season and a critical component of Denver's offense, the Broncos should absolutely tender Tim Patrick, though re-signing him might be difficult.
As is the case with all free agents, the Broncos will have to choose between a first-round tender, second-round tender, and original round tender.
The tenders operate as one-year contracts, but opposing teams can make an offer on a player if they want even after a tender has been signed. The Broncos will then have the option to match the opposing team's offer or let their free-agent walk and receiver the tender-specified draft compensation.
Denver will only be able to hand out one first-round tender though, so it might make more sense to bring Tim Patrick back on a second-round tender. With another strong wide receiver class in the draft this season, it would be surprising if a team decided to give up a second-round pick for Patrick, so you're protected on that front. Also with a value of just $3.26 million, it's definitely affordable.
The tender would bring Patrick back for 2021 before he would become an unrestricted free agent in 2022. At that point the Broncos will have a tough decision to make as Courtland Sutton will be up for a new contract, and Jerry Jeudy and K.J. Hamler will be up soon after that.
Can the Broncos really afford to pay Patrick, Sutton, Jeudy, and Hamler? Probably not, and Patrick is likely to find himself as the odd man out as a result.
Alexander Johnson, Linebacker
The Broncos can only give one player that wasn't originally picked in the first round a first-round tender, and that player should be Alexander Johnson to ensure he doesn't get poached by another team.
Losing Johnson doesn't make sense for the Broncos considering he's their best player at a shallow position group they're already trying to upgrade. The move would also force Denver to either rely on 2020's fifth-round pick Justin Strnad to step into a starting role alongside Jewell, or for them to find another starting linebacker elsewhere.
The added security of a first-round tender would only cost the Broncos $4.64 million ($1.38 million more than a second-round tender).
Phillip Lindsay, Running Back
You could make a compelling argument for giving Lindsay the first-round tender instead of Johnson, but ultimately it makes more sense to give him the second-round tender.
You have an insurance policy in case someone does poach Lindsay in Melvin Gordon, who outperformed Lindsay for most of the season. It's also less likely someone would be willing to spend a second-round pick to poach a running back.
While the second-round tender is likely the best avenue for handling Lindsay, it's not without its downsides.
First, Lindsay was clearly upset by the Gordon signing and giving him the first-round tender or a contract extension might be the best way to smooth things over, though it might be more expensive and risky. Second, if Lindsay plays on the tender it will mean he, Gordon and Freeman would all be hitting free agency in 2022.