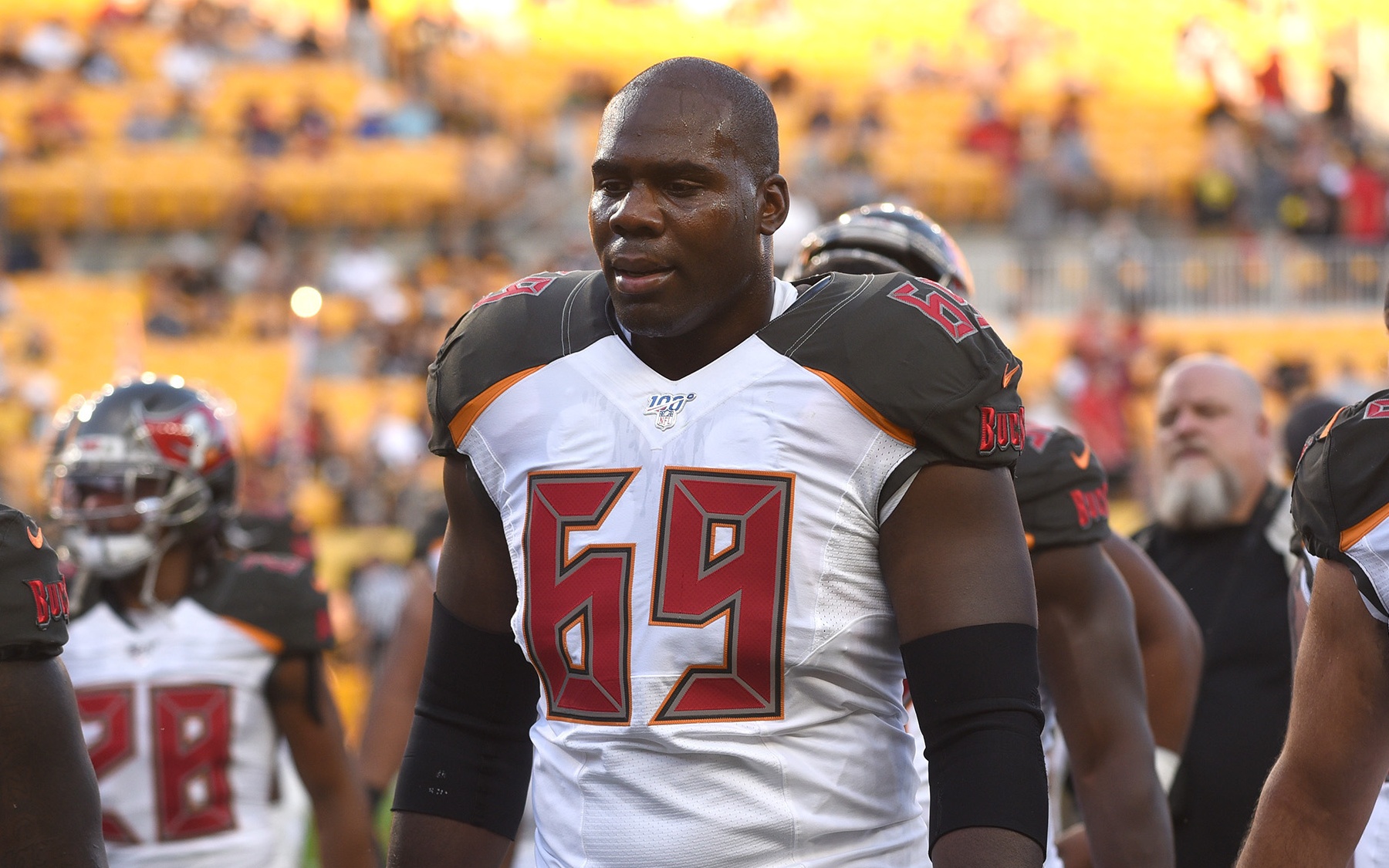 The Denver Broncos are hurting, specifically at right tackle, and the season is still about a month away from kicking off.
Ja'Wuan James, who was slated to start at right tackle, has decided to opt out of the 2020 NFL season. That's a huge blow because Elijah Wilkinson, who was competing for the starting left tackle position, was placed on the Physically Unable to Perform list. After James' opt-out, Wilkinson was reactivated but he's still trying to get healthy.
That means two things: First, the Broncos got all of James' 2020 salary back towards the cap to spend and second, they need to sign a right tackle for depth.
According to Field Yates, the Broncos now have the fourth-most cap space thanks to James' opt-out, as well as cutting Jeff Heuerman and more:
Official cap space post-opt outs (1-11):
1. CLE: $40,468,180
2. NE: $33,431,135
3. WAS: $30,634,658
4. DEN: $29,541,191
5. NYJ: $29,266,652
6. TEN: $25,199,921
7. MIA: $24,650,560
8. BUF: $24,288,558
9. PHI: $23,749,246
10. DET: $22,933,007
11. IND: $22,256,027

— Field Yates (@FieldYates) August 7, 2020
That $29.5 million doesn't have to be spent, but it would be beyond surprising if the Broncos don't use some of the money this year and let the rest roll over to 2021.
So, who should Denver be looking at to sign at right tackle?
There are multiple names out there, let's look at a Top-3:
Demar Dotson
According to multiple reports, the Broncos are brining in right tackle Demar Dotson, formerly the starter for the Tampa Bay Buccaneers, as a possible depth man. Dotson is 34 years old and stands a monstrous 6'9″ tall and 315 pounds. He's a 10-year veteran of the NFL and was named 2nd-team All-Pro by Pro Football Focus in 2017.
Last year, Dotson struggled a bit, with 10 total penalties. However, he was graded as the 15th-best run blocker at his position and 25th in pass-blocking by PFF. Also of note, Dotson allowed five sacks last year, while Garett Bolles on the left gave up four sacks and Wilkinson allowed 10 (at both right guard and right tackle). Also of note, Dotson only allowed four sacks combined in 2017-2018.
At any rate, if the Broncos sign him, he will certainly provide competition at that right tackle spot and he could even end up being the starter. If his recent contract gives us a hint, Denver would likely have to pay him around $4 million in 2020.
Cordy Glenn
According to Benjamin Allbright, who's seemingly always in the know, Dotson and Cordy Glenn are two key names to keep an eye on.
Glenn is a 30 year old, eight-year veteran of the league, playing for the Buffalo Bills and most recently the Cincinnati Bengals. He stands at 6'6″ and 345 pounds, playing in only six games with five starts last year.
Glenn took only took 291 snaps last year and was called for zero penalties, but did allow four sacks.
Jared Veldheer
From 2010-2017, Veldheer played for the Oakland Raiders and Arizona Cardinals before coming to the Mile High City in 2018, where he started 12 games for the orange and blue. That year, he struggled; playing 708 snaps and being called for eight penalties with two sacks allowed.
Last year, he was in an extreme reserve role, playing a mere 35 snaps. The 33-year-old tackle would likely be the third of these three options.