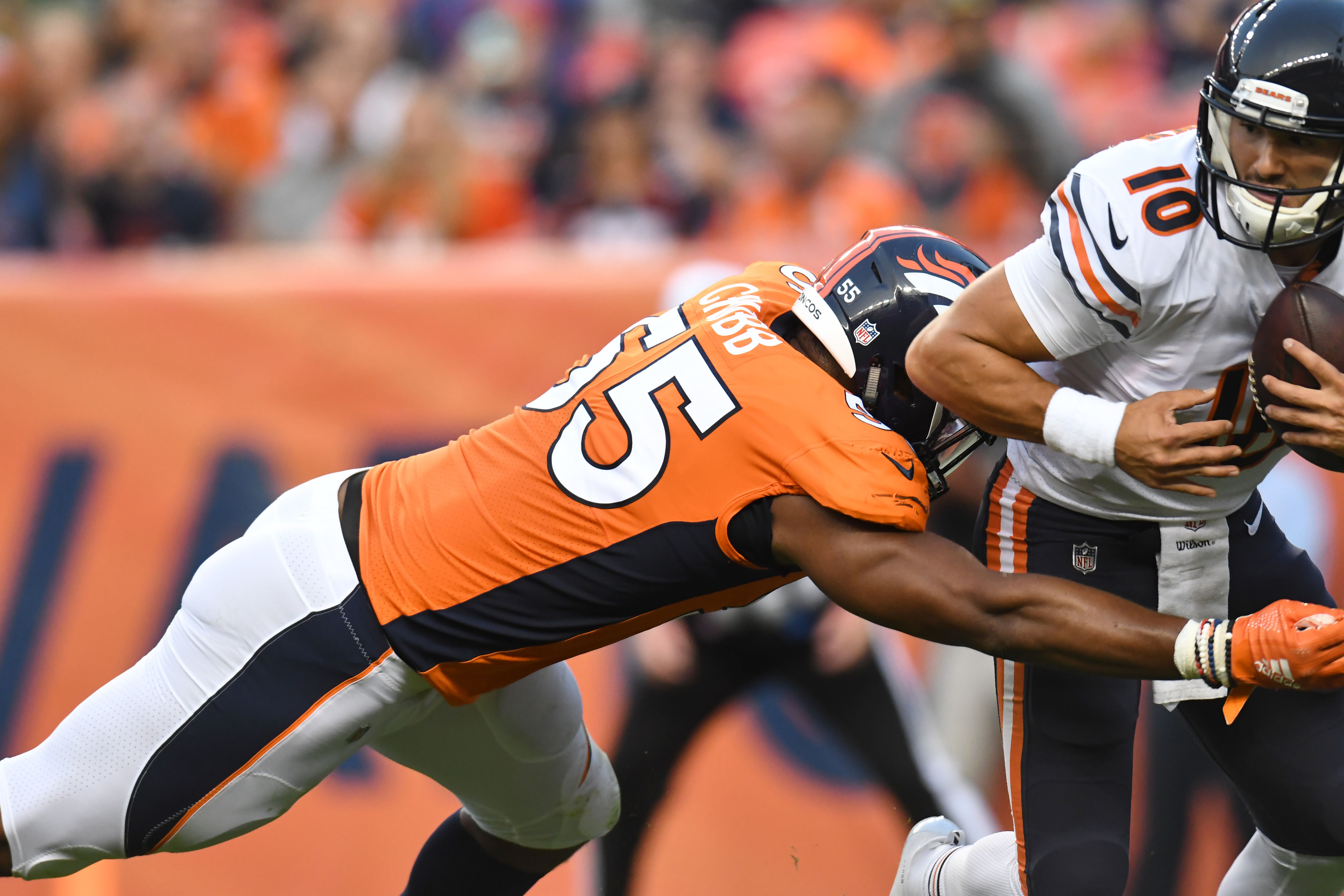 Empower Field at Mile High will showcase two defenses going the opposite way on Sunday as the Chicago Bears visit the Denver Broncos as both teams look to avoid an 0-2 start.
Denver's defense was vulnerable against Oakland and never found the elixir to beat Derek Carr. A struggling Mitchell Trubisky now faces them as Denver's defense looks to rebound after a shaky Week No. 1, while the Bears defense did very well against Aaron Rodgers and the Packers, but not enough to accent their struggling offense in their Week 1 loss.
Denver's dealing with health issues as Bryce Callahan remains questionable and Todd Davis, while likely to play, will also be in 'knock off the rust' mode as he would be seeing his first action of football in-game in several weeks.
So who has the advantage when Denver is on offense? And who has the advantage when Chicago is on offense? Broncos Blitz podcast host Ronnie Kohrt and guest Jake Peterson discuss who has the advantage before Sunday's matchup.
Joe Flacco will look to build on a strong performance Monday night against Oakland while the defense will simply just try to hit Trubisky. The Broncos recorded only four pressures against Oakland and zero QB hits.
The guys discuss Sunday's game, who will come out on top and more in the latest edition of the Broncos Blitz podcast.
Click here to listen to the full Broncos Blitz podcast with Ronnie Kohrt.
You can follow Ronnie Kohrt on Twitter for more news regarding the Broncos by clicking here and catch up on latest conversations about the Broncos, or listen to the podcast below.
Click here to listen to past episodes of the Broncos Blitz podcast and access the Broncos Blitz archived vault.