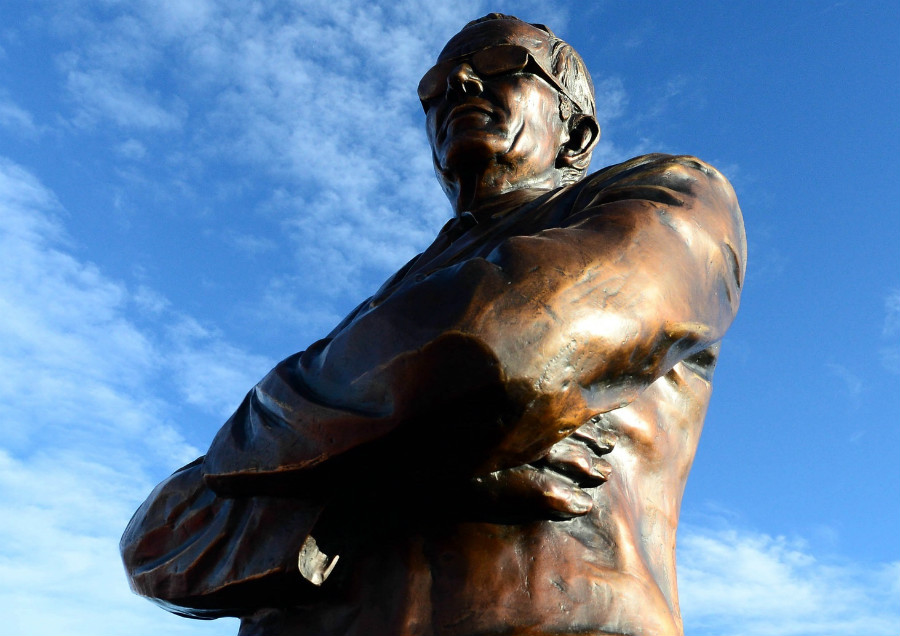 Almost two years ago, Alzheimer's forced Pat Bowlen, one of the most-important owners in NFL history, to step away from his day-to-day control of the Denver Broncos franchise. Since then, Joe Ellis, team president and CEO, has been running the organization, along with help from general manager John Elway. In the long term, Bowlen's trust says that control of the team will pass on to whichever one of his seven children "earns the right to sit in his chair," though exactly what that entails and how it will be decided has not been made clear.
On Wednesday, Gil Whiteley and James Merilatt discussed which one of Mr. B's children would be most qualified to take over the reins when the time comes on Mile High Sports AM 1340 | FM 104.7.
"I think that's why they sent [Brittany Bowlen] back to school," Whiteley said. "She's the one that is the smartest, one to have the capacity to do this job; she was raised up in it"
Brittany, 26, was reported to be leaving the team this season to pursue her master's degree in business administration at Duke University's Fuqua School of Business. For the last 10 months she has been working as a business analyst in the Broncos' finance department.

Merilatt, though, wonders whether if it's too little, too late
"I don't know if it's smart," Merilatt argued. "I don't think if you go back to get your MBA now, you're ready to run a NFL team. I don't think it has anything to do with that."
And there is another option. While the trust has left the franchise in the children's hands, there's already someone that has proven they can run the organization with sustained success: Joe Ellis.
"I'm sure that he would like to own the team," Merilatt said. "He got the capacity to own the team giving all his connections. It's not as though he doesn't know people with money — he's part of the Bush family — and he's within striking distance to make it happen."
It is a frightening proposition, though. There's nothing worse than bad ownership, and the Broncos have been lucky enough to have some of the best ownership in all of sports for over 30 years. For Broncos Country, it's fair to wonder whether the next owner, whether it be a Bowlen or an Ellis or an Elway, can live up to the standards Mr. B has set.
"Odds are that who ever takes over," Merilatt said, "is going to be a step down in terms of the owner we've been use to to the last three decades."
To hear more about the Denver Broncos ownership conundrum, listen to the podcast below …
Catch Gil Whiteley every Monday through Friday from 11a-1p on Mile High Sports AM 1340 | FM 104.7 or stream live any time for the best coverage of Colorado sports from Denver's biggest sports talk lineup.