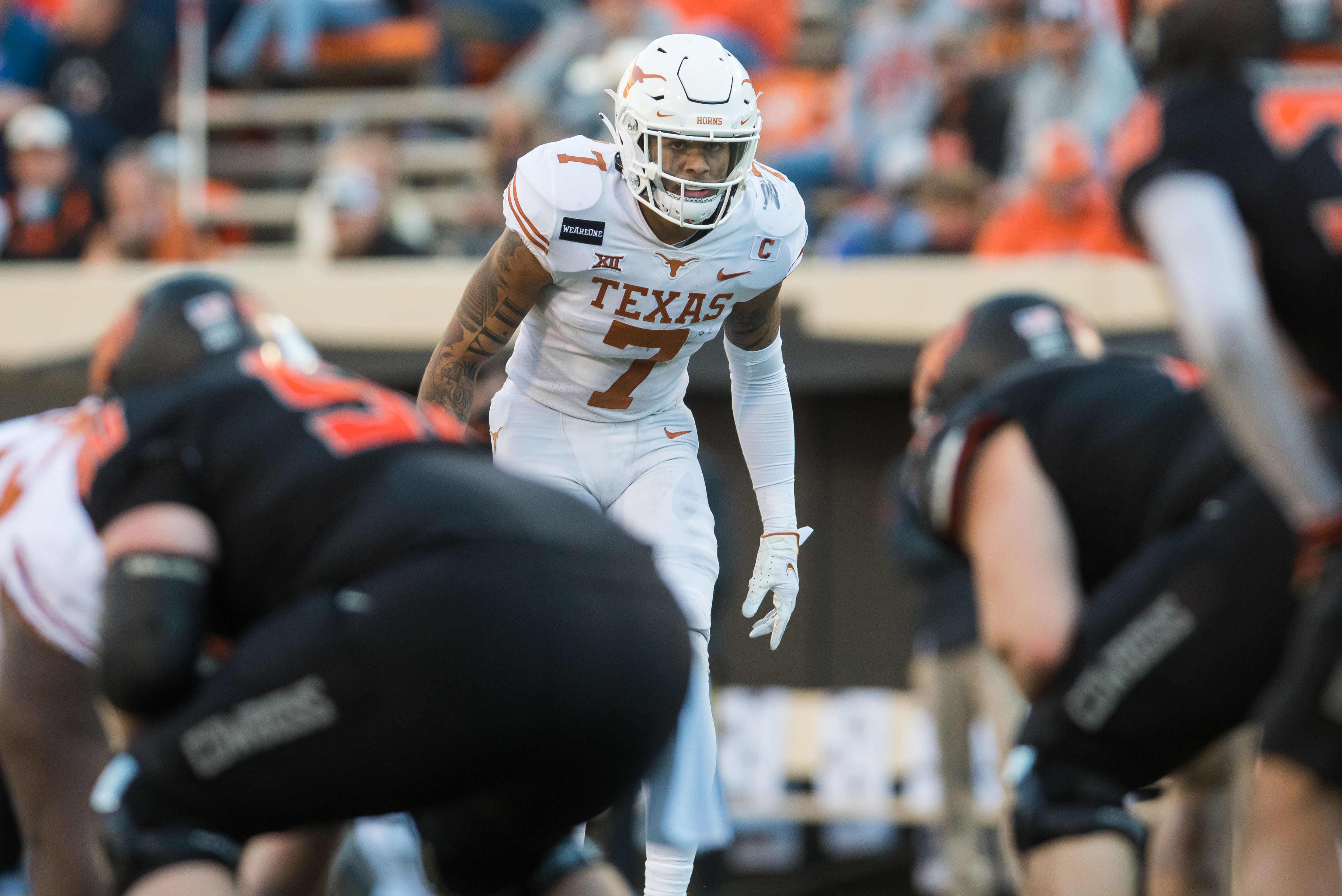 The Denver Broncos have one of the NFL's best position groups at safety, with Justin Simmons and Kareem Jackson.
However, the depth behind them in recent years has been a major question mark. That is no longer the case after the Broncos doubled up on safeties in this year's draft with Caden Sterns and Jamar Johnson.
Those two rookies seem like shoo-ins to win that No. 3 and No. 4 spots at safety, but don't forget about P.J. Locke or Trey Marshall.
The Broncos' coaching staff have long been heavy supporters of Marshall, who continues to receive important playing time at minicamp, and Locke played well last season.
"Well we hope that they can play any of those safeties that become backup safeties, and you're not limited to only having two," Vic Fangio said when asked what he expected out of Marshall and Locke this coming season. "If it's more–you can have three. They'll carve a good role in the special teams, just like Trey [Marshall] and P.J. [Locke] did last year, and anybody else that's in that role has to be able to do. With the way that NFL offenses are playing these days, you're going to have five and six DBs out there a good bit. So if they can carve a niche to be one of the up-front players, that helps them. But we're happy with our safety depth."
Having Simmons and Jackson also provides the coaches with an excellent high-water mark to measure the young, up-and-coming safeties against.
"I think you first look at our starters in Kareem [Jackson] and Justin [Simmons], and we want guys that have a variety of skills, where they can play in the deep part of the field, cover man-to-man, tackle, be great communicators," Denver's defensive coordinator, Ed Donatell, said. "So we went in to the college ranks– and again, our draft team found guys with ball skills and guys that could function in the deep part of the field. Right now, we're pleased. We just tell them to watch the guys in front of them. They're learning the system so they can go to camp to compete."
It might not be grabbing headlines, but the backup safety camp battle will be an exciting one to watch.