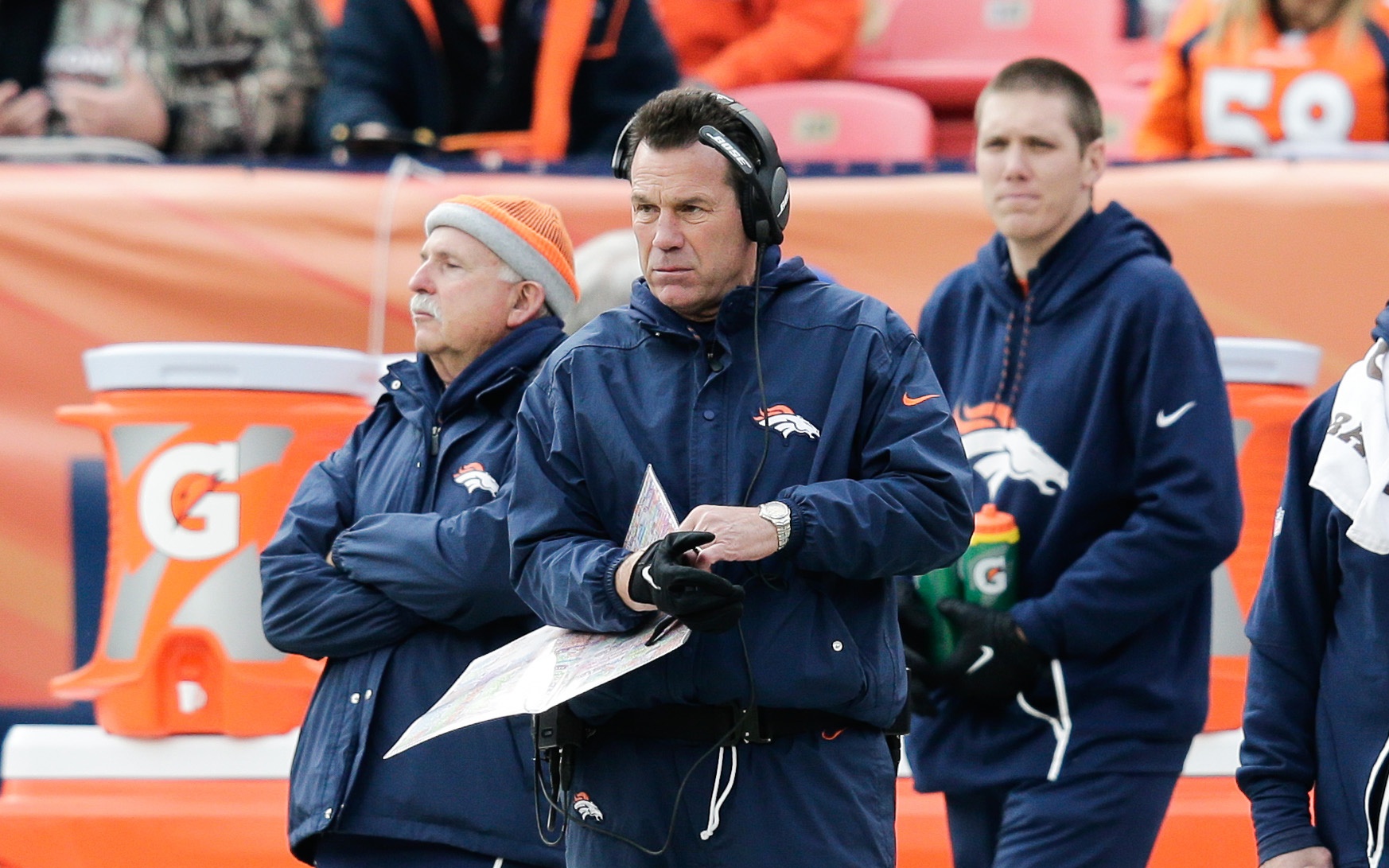 Vic Fangio is only five hours into his head coaching tenure with the Denver Broncos, but the rest of the coaching staff is already being determined.
As has been rumored for weeks, Gary Kubiak will become the Broncos offensive coordinator for the second time in his career. Kubiak was John Elway's backup quarterback on the field, then from 1995-2005, he was the Broncos OC. After a head coaching stint in Houston, Kubiak came back to Denver and was the team's head coach from 2015-17, leading the orange and blue to their third World Championship in Super Bowl 50.
So, we now know two things: Fangio will lead the defense and almost certainly call the plays, while Kubiak will call the plays on the offensive side of the ball, for better or worse.
With Kubiak, Broncos fans know what to expect. That bootleg, tight end-heavy, move-the-quarterback offense that we saw during Elway's twilight and during the highlight of Jake Plummer's career with the Broncos. There will also likely be a lot of zone blocking from the offensive line.
Speaking of the offensive line, Denver is moving on from Sean Kugler, who is going to Tampa Bay per Mike Klis.
Kugler's been an offensive line coach since 1990 in a high school in Tampa Bay. After coaching the guards and centers specifically for Denver in 2018, he's now going to coach the entire O-line for the Buccaneers.
And, one more update: Kubiak's son Klint Kubiak may become the Broncos QB coach. Klint Kubiak played at Colorado State University from 2005-2009 as a safety and has coached at Texas A&M, with the Vikings and even the Broncos, from 2016-17 as an offensive assistant and the QB coach.
Defensively, Joe Woods has been allowed to take interviews with other teams per Klis. Apparently three teams are talking with Woods about potential defensive coordinator positions.
So, in all likelihood, Woods will be gone this year, too. Woods was brought in by Vance Joseph and coached the defense for the last two years. Denver, horrendously, gave up 323 rushing yards to the New York Jets this year and couldn't even slow down, let alone stop, a single tight end the last two seasons.
And onto special teams, we don't have an update yet, but should Tom McMahon be retained as that unit's coordinator? We examined that earlier today after looking through the Broncos season in review and the glaringly bad numbers in basically every statistical category on special teams.
McMahon is rumored to be retained, but it will be interesting to see what Fangio decides to do on the third — and sometimes most important — phase of the game.